Bare Bones Organic Chicken Bone Broth 16oz
Regular price

Sale price

$12.99

Unit price

per
Share
After you've compiled the right ingredients, real bone broth takes a whole day to make. Keep in mind, the nutrition in bone broth is only as good as the ingredients you use—fresh organic herbs, spices, vegetables, bones and cartilage from pasture raised animals—these all are vitally important and can often be costly to come by or difficult to find.
Bare Bones Organic Chicken Bone Broth is made from only 100% real food ingredients! Pasture raised chicken bones, wholesome veggies, and savory seasonings make it a great addition to your healthy eating lifestyle, supporting overall wellness.
Besides being wholesome and delicious, it's full of ingredients essential to life. Thanks to a low and slow simmer process that naturally and gently extracts and protects the contained nutrients, the rich offering of collagen, protein, amino acids, and other natural compounds are given greater bioavailability—making them easier for your body to absorb and use!
This versatile, gluten free, and Whole30 approved chicken bone broth is shelf stable and great to keep in your pantry. It's soothing and satisfying when heated for sipping. You can use it in place of water, stock, or regular broth in recipes for added flavor and increased health benefits.
Organic

Gluten Free
No MSG
No Sugar Added
Dairy Free
Paleo and Keto Friendly
No Hormones or Antibiotics Chicken
No Artificial Flavors or Preservatives
INGREDIENTS: Water, Organic Chicken Bone Broth (Organic Chicken Bones, Organic Chicken Necks, Organic Chicken Feet, Organic Spices, Organic Onions, Organic Carrots, Organic Celery, Organic Apple Cider Vinegar, Sea Salt), Organic Chicken Broth, Gelatin, Vegetable Base (Water, Organic Garlic, Organic Scallions, Organic Mushroom Powder, Organic Tomato Paste, Organic Organic Ginger Juice, Organic Turmeric), Sea Salt.
Product packaging may vary. In-stock items may take 10-20 business days to arrive.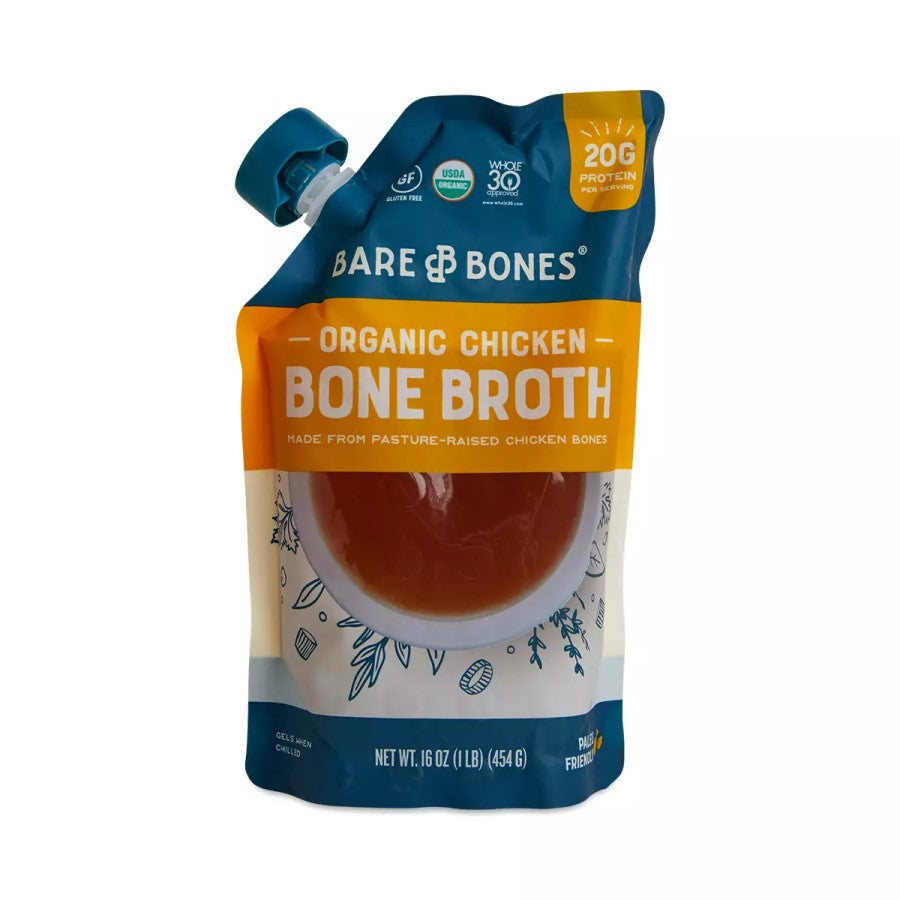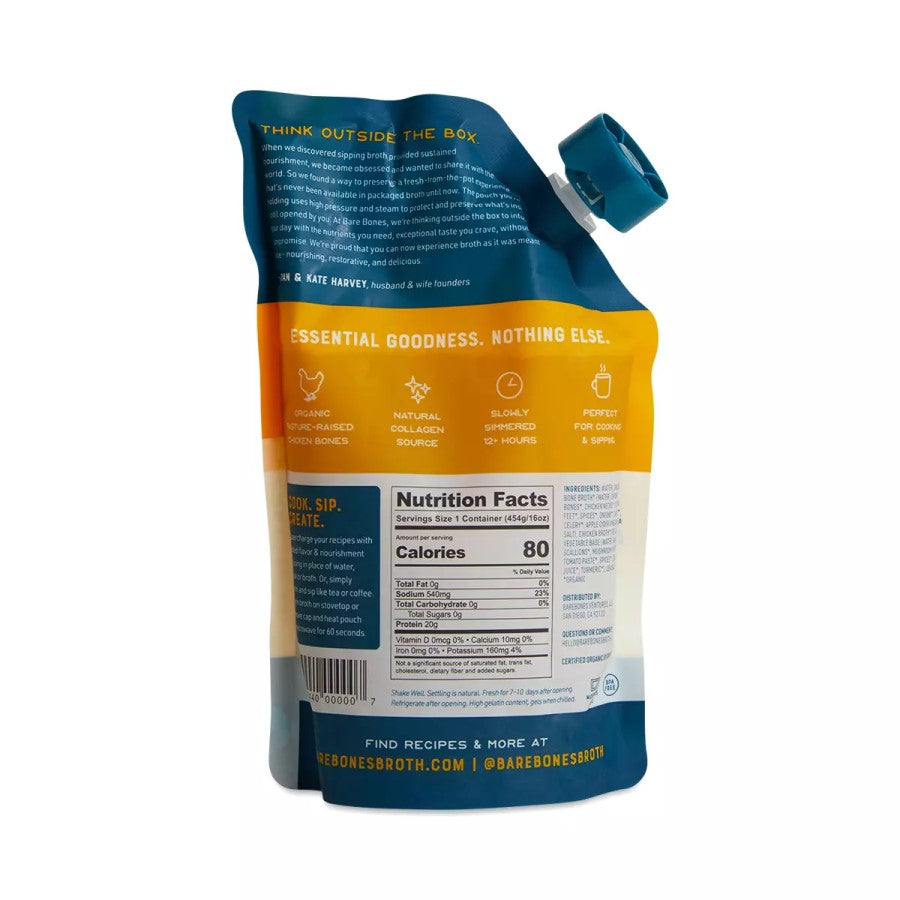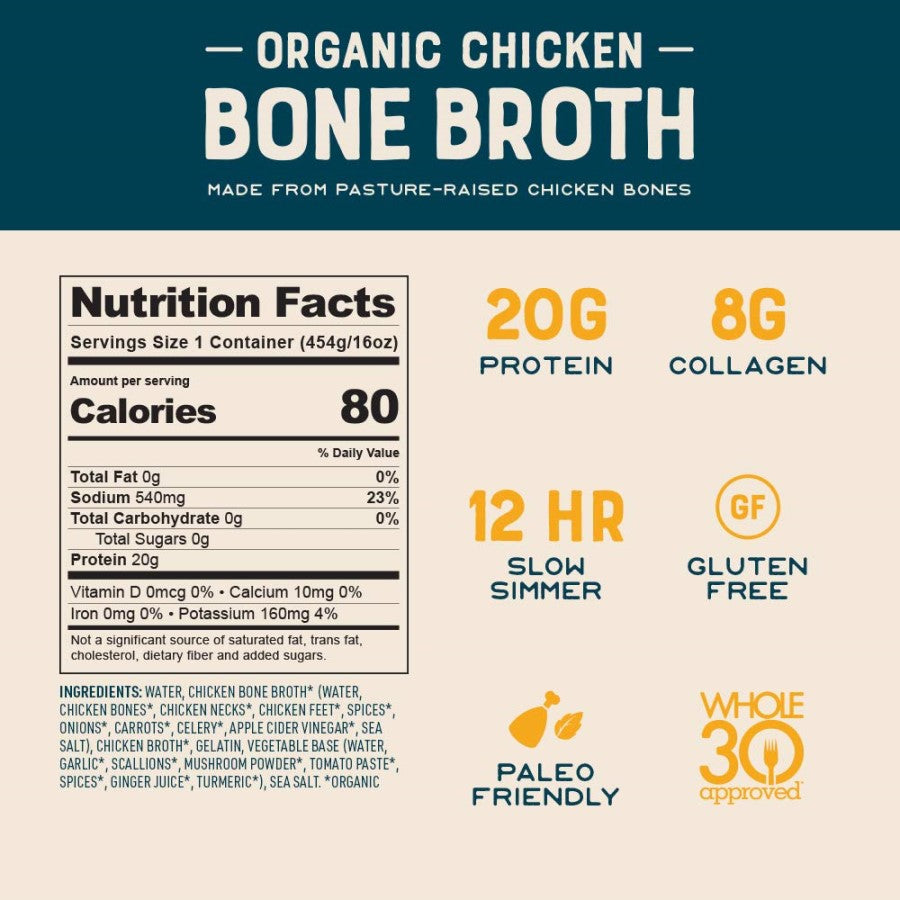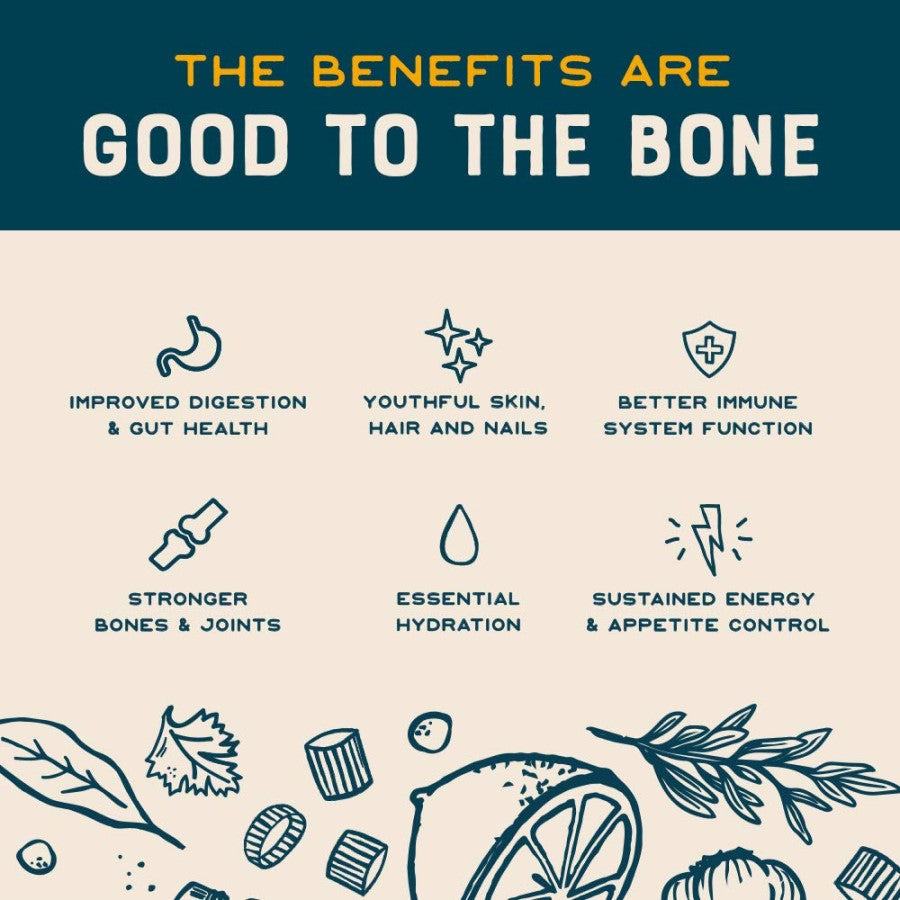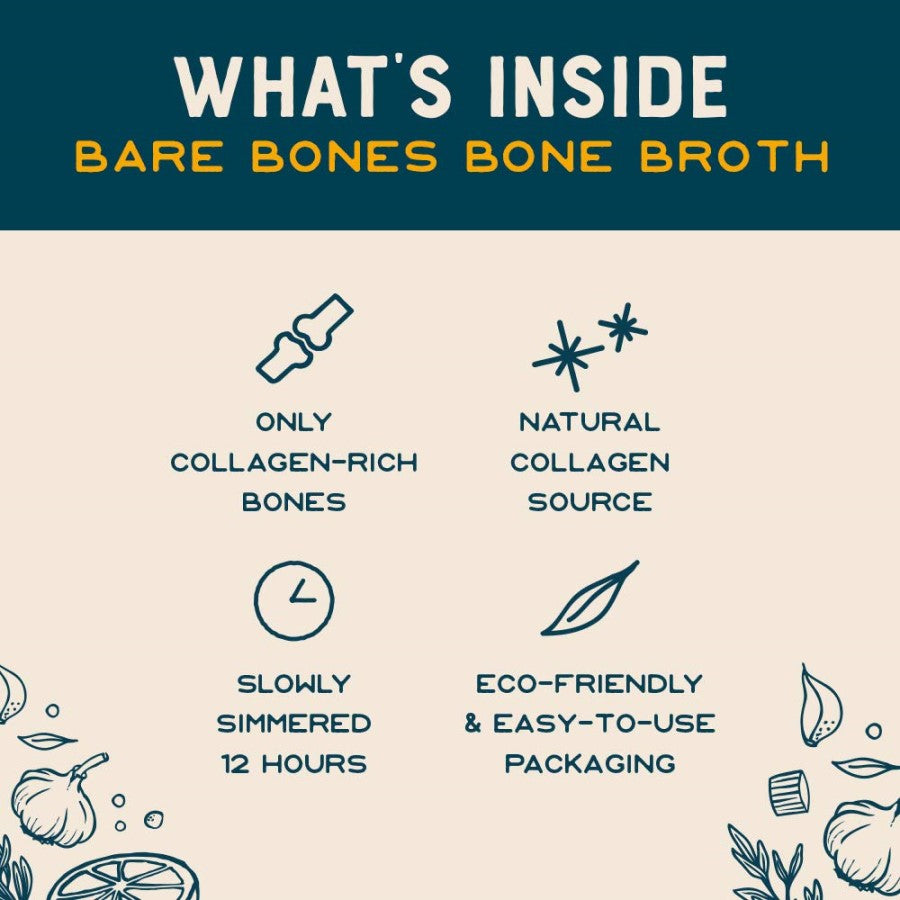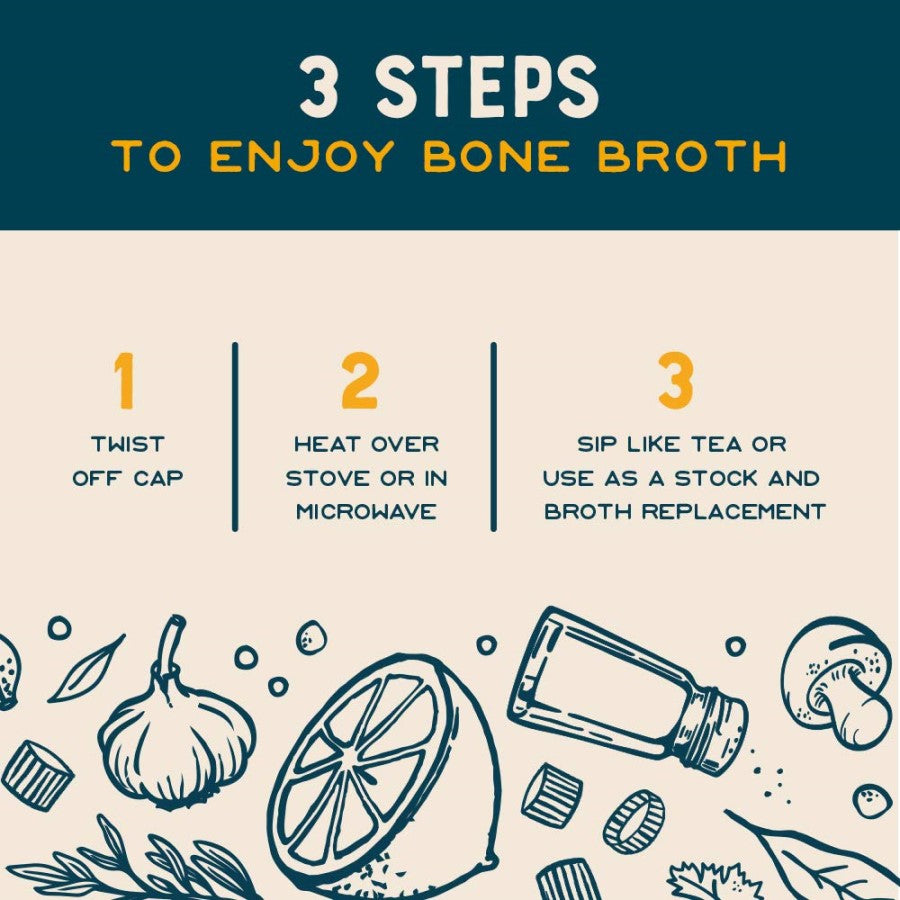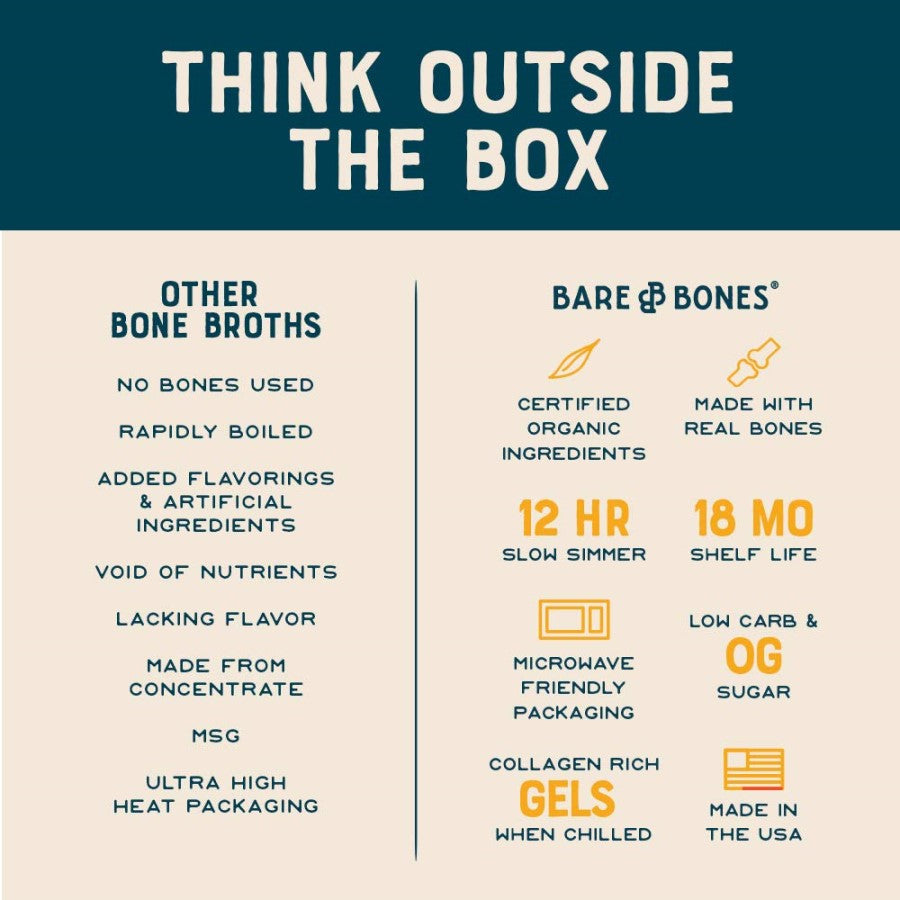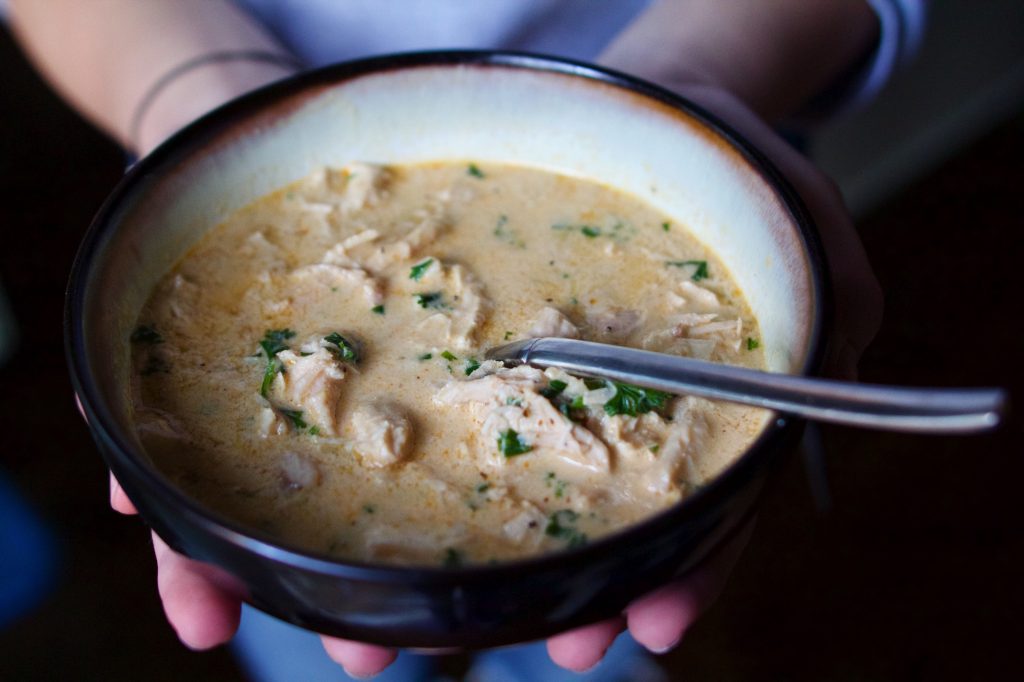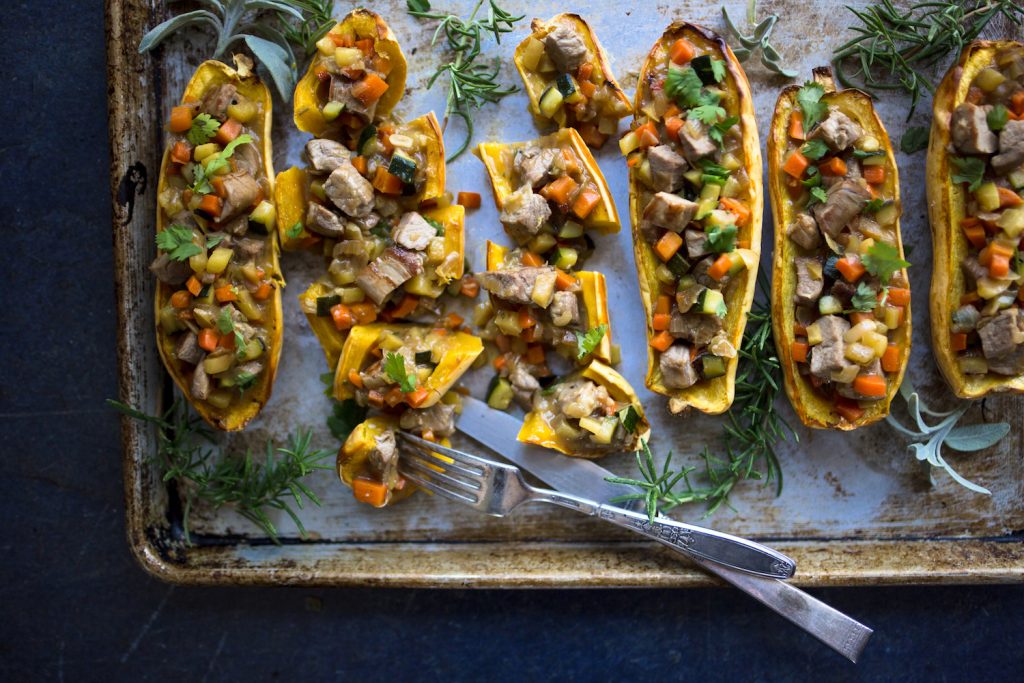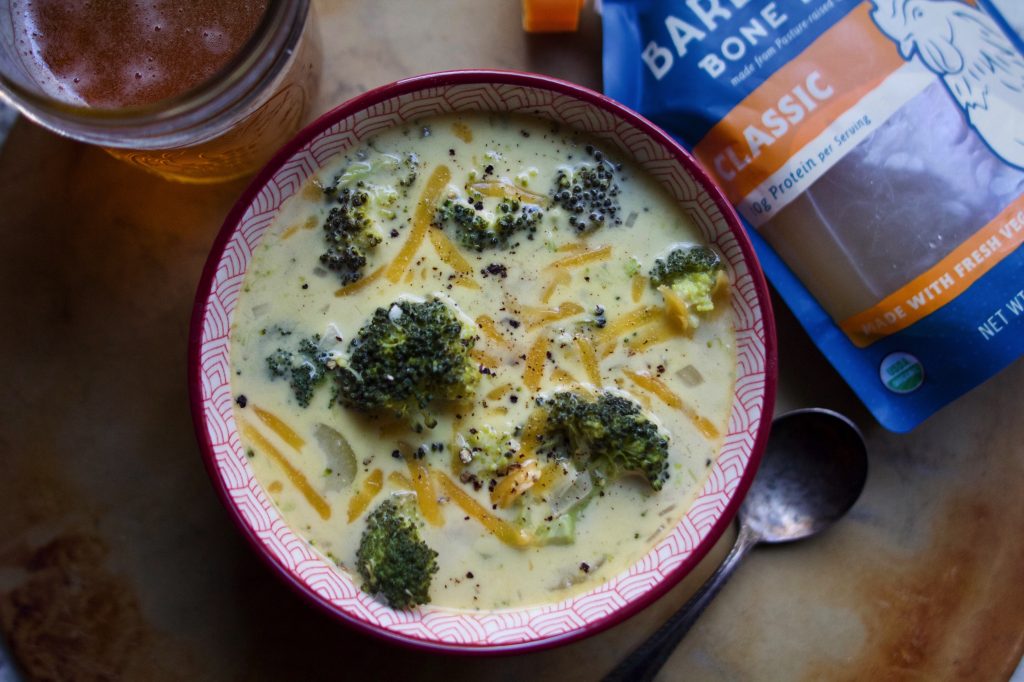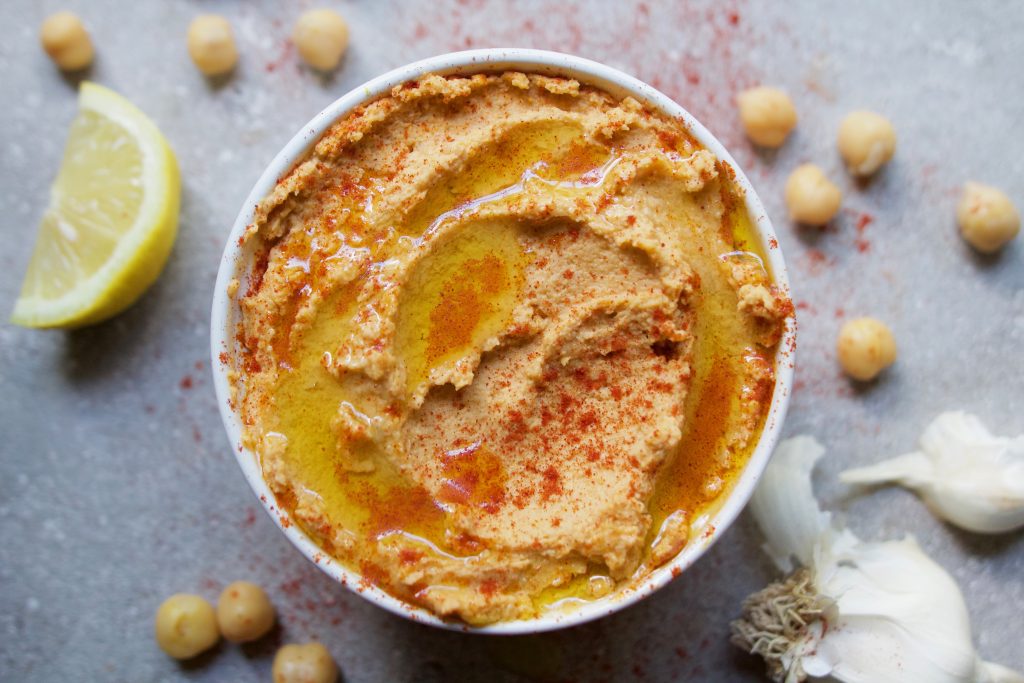 Fast Soups
I always keep broth like this on hand for quick "emergency" soup making. So flavorful and nutritious!
get well soons
sometimes I make a pot of chicken soup for friends who are sick, other times I put together care packages with herbal teas, healthy snacks, and include one or two of these broths too. they're really soothing and chicken broth is a food that helps people get well quicker
Healthy must have food for busy people.
I am embarrassingly busy & appreciate these broths are ensuring big nutrition and home cooked soups in spite of my insane schedule!