Equal Exchange Organic Coffee French Roast Whole Bean 10oz
Regular price

Sale price

$18.99

Unit price

per
Share
Equal Exchange French Roast coffee is USDA certified organic and fairly traded. Darker roasts like this one take on more of the unique flavor of the roast, in addition to the rich natural flavors in the beans themselves. These high quality organic coffee beans are sustainably grown with care, masterfully roasted to perfection, and are waiting for you to grind, brew, sip, and savor.
Embodying beliefs in sustainability and human dignity, Equal Exchange has been focusing on farmer's first since day one. Since 1986, working closely year after year to better understand each other's needs—caring about the people growing the beans and the land they're being organically grown on—results in trusted relationships and ultimately superior coffee.
What does Equal Exchange organic French roast intensely dark and full bodied coffee taste like? Very dark and well balanced, with low acidity, and notes of bittersweet chocolate, smoke, and cherry tobacco. With floral and brown sugar aromas, and a dense mouthfeel like chocolate fudge, you may pick up on sweet, fruity flavors creating a sophisticated brew that's truly a dark gem. There are absolutely no artificial flavors and the taste comes purely from the natural bean oils and coffee roasting technique.
Dark Roast Whole Bean Coffee
Organic
Non-GMO
No Artificial Flavors
Fair Trade and Sustainably Sourced
INGREDIENTS: Organic Whole Bean Coffee.
Looking for the organic French Roast ground version?

Product packaging may vary. In-stock items may take 10-20 business days to arrive.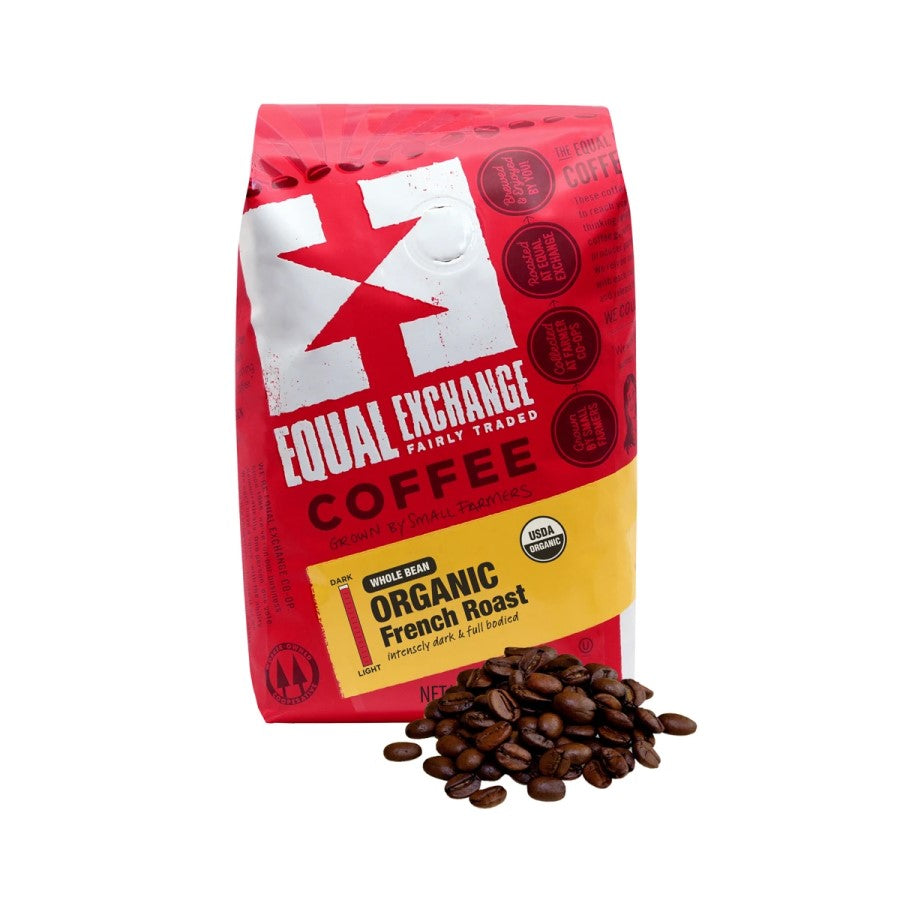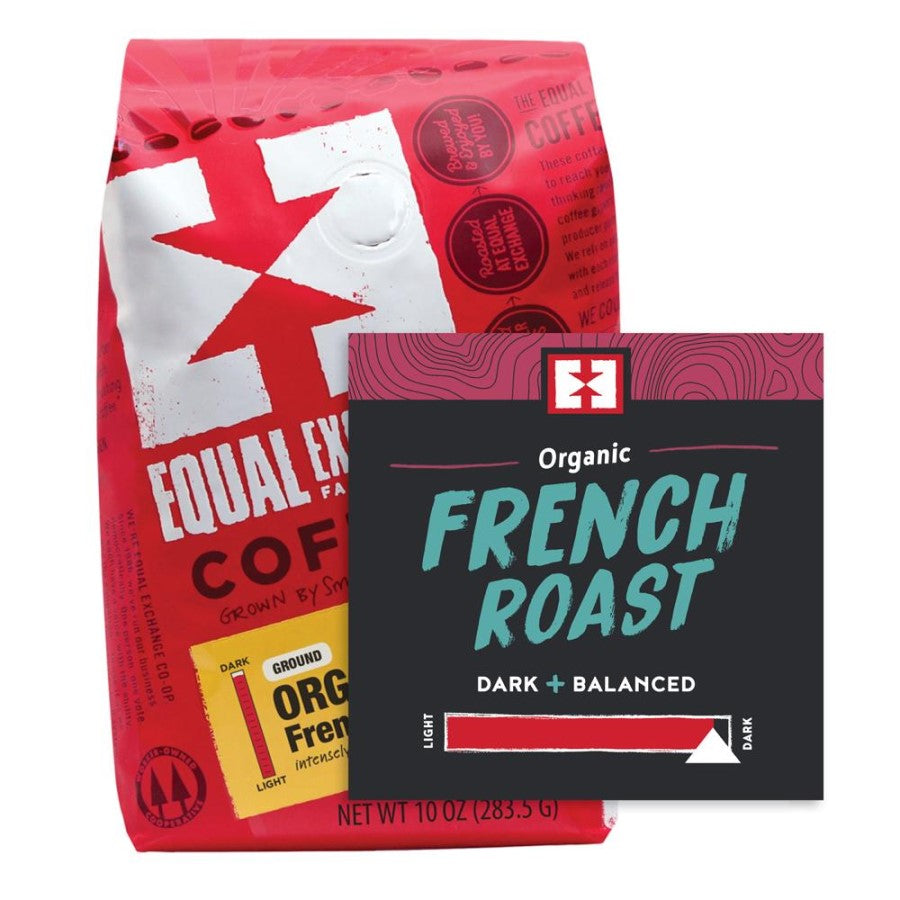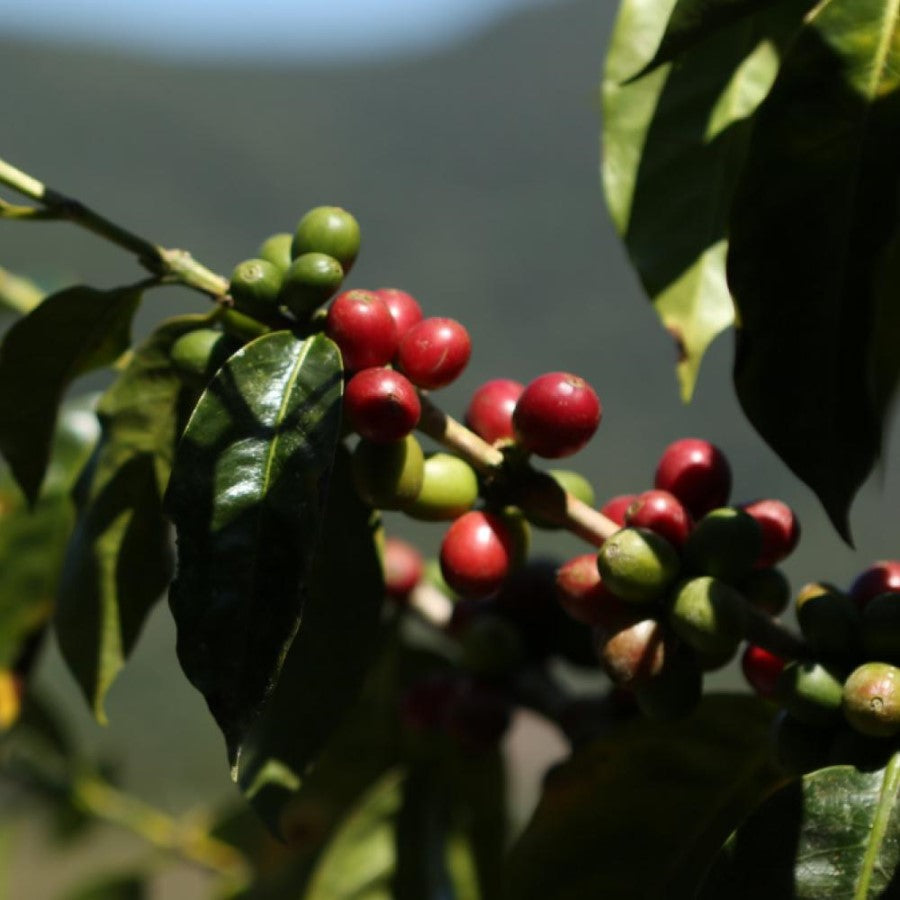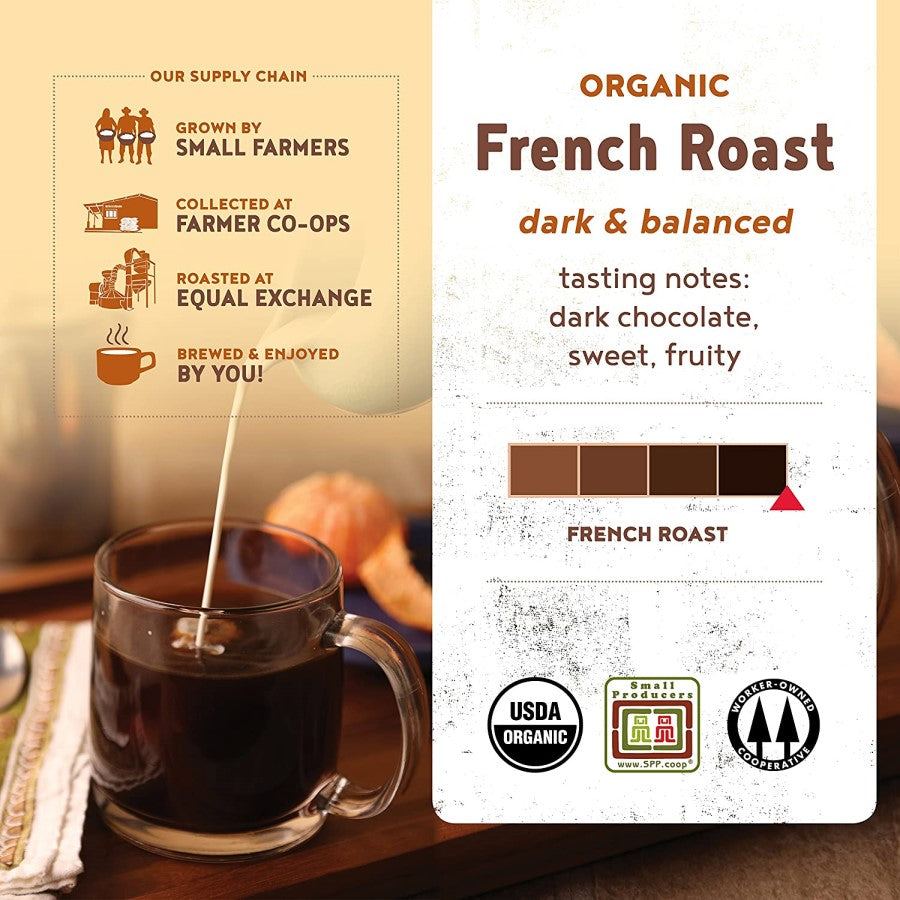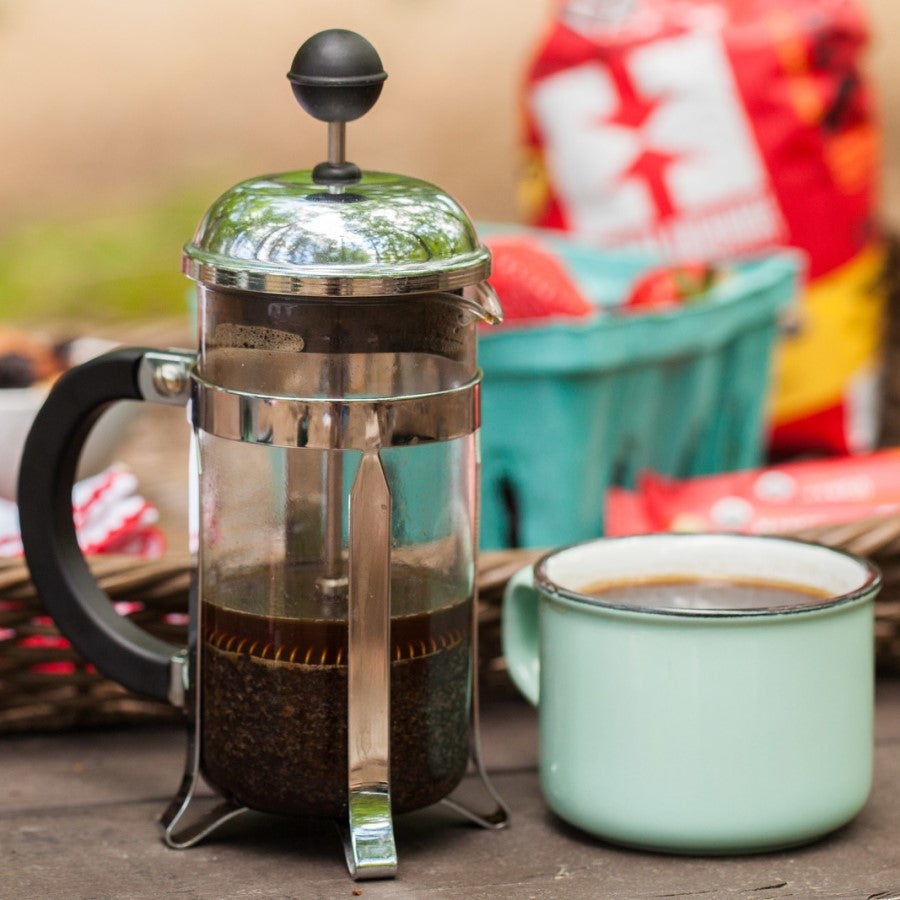 It's brewing as we speak.
Waiting to pour up a cup right now. This is my favorite roast and I always bulk buy a few mags at a time to keep my cup always refillable. Now, excuse me while I go pour it up.
Our all time favorite brew! 💯
Love the dark richness of these fresh roasted beans so much. Excellent flavor and finishing notes. Brews well daily in our drip style pot (with your washable stainless steel filter) and now and then we French press some too. Results? Always a great cup of coffee!!! 🖤
Already have another shipment of 3 more bags arriving today, just in time.
Just finished another bag this morning. It's the only coffee we buy. Love the consistent flavor roast.
Drinking a big hot mug right now!!!!
🤎 My favorite coffee….whole, oily beans; big time fresh coffee smell; supreme coffee taste with almost chocolatey undertones and major smoothness.