Gold Toned Stainless Steel Mesh Reusable No. 4 Cone Coffee Filter Basket
Regular price

$0.00

Sale price

$8.99

Unit price

per
Share
Say goodbye to throwing away paper filters and say hello to a mesh, reusable coffee filter choice! Made from quality food grade stainless steel, this gold cone shape filter is a less waste, more eco-friendly alternative for your daily coffee routine. Simply rinse and reuse, again and again.
Designed to fit drip coffee makers that use a cone shape number four style coffee filter, this durable plastic and gold stainless steel combo is an easy to clean option that can also be used in many pour over coffee making methods.
Allowing more natural oils to remain in the finished coffee, many people describe their freshly brewed pot as having a stronger, richer taste when using gold coffee filters. Reusable coffee filters are always a nice way to reduce waste for your at home coffee brewing methods!
Food Grade Stainless Steel Gold Toned Mesh Reusable Coffee Filter Basket
Easy to Use
Easy to Clean
Size: 4.72" Height; 3.43-2.36" Diameter Filter
Fits coffee makers that use number four style cone shape filters
Rinse well or hand wash with mild soap
In-stock items may take two to three weeks to arrive.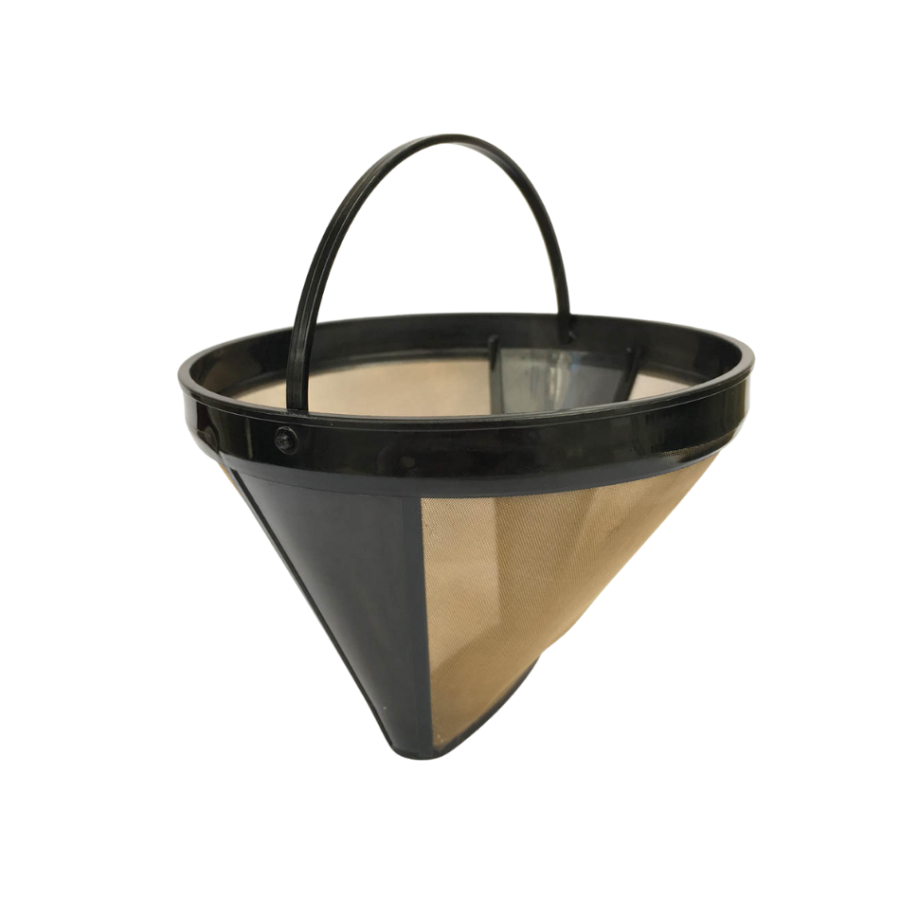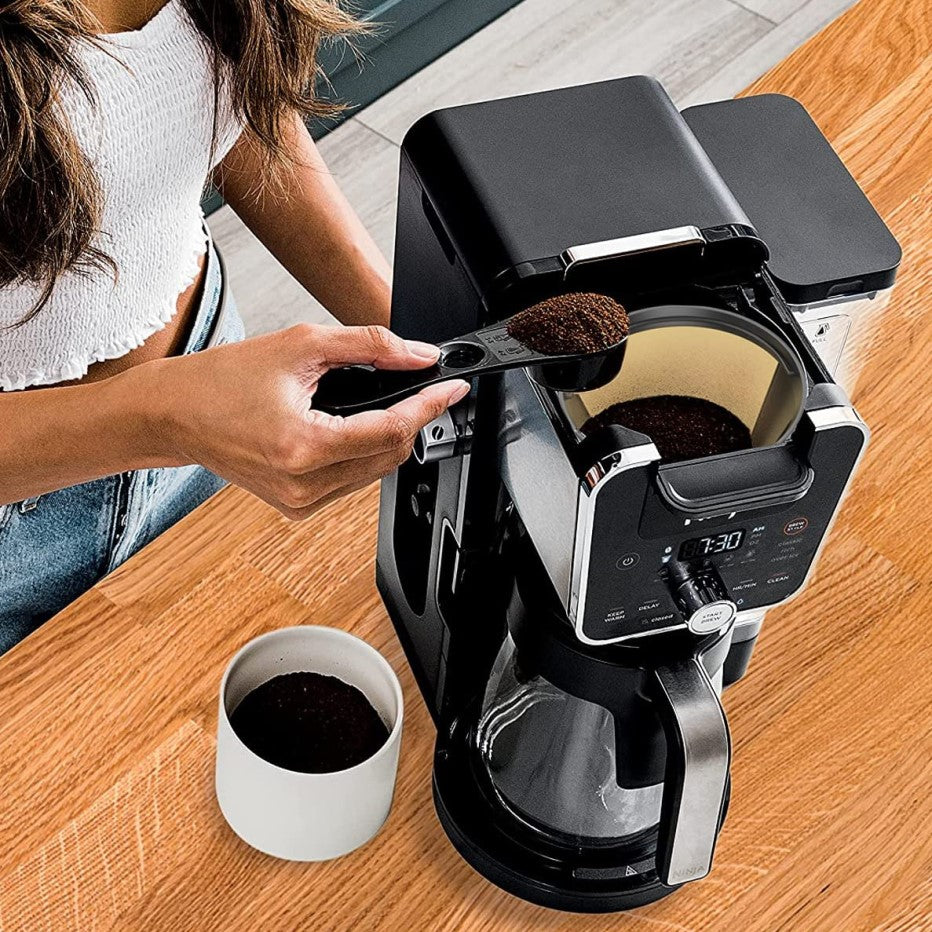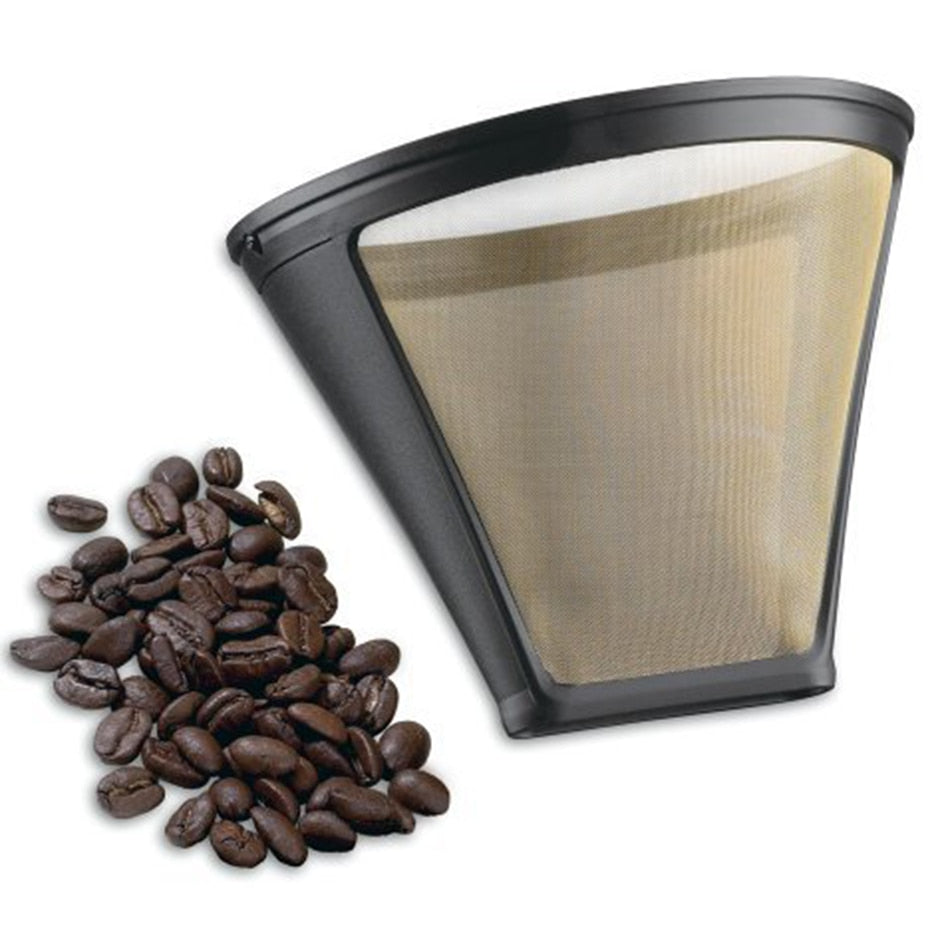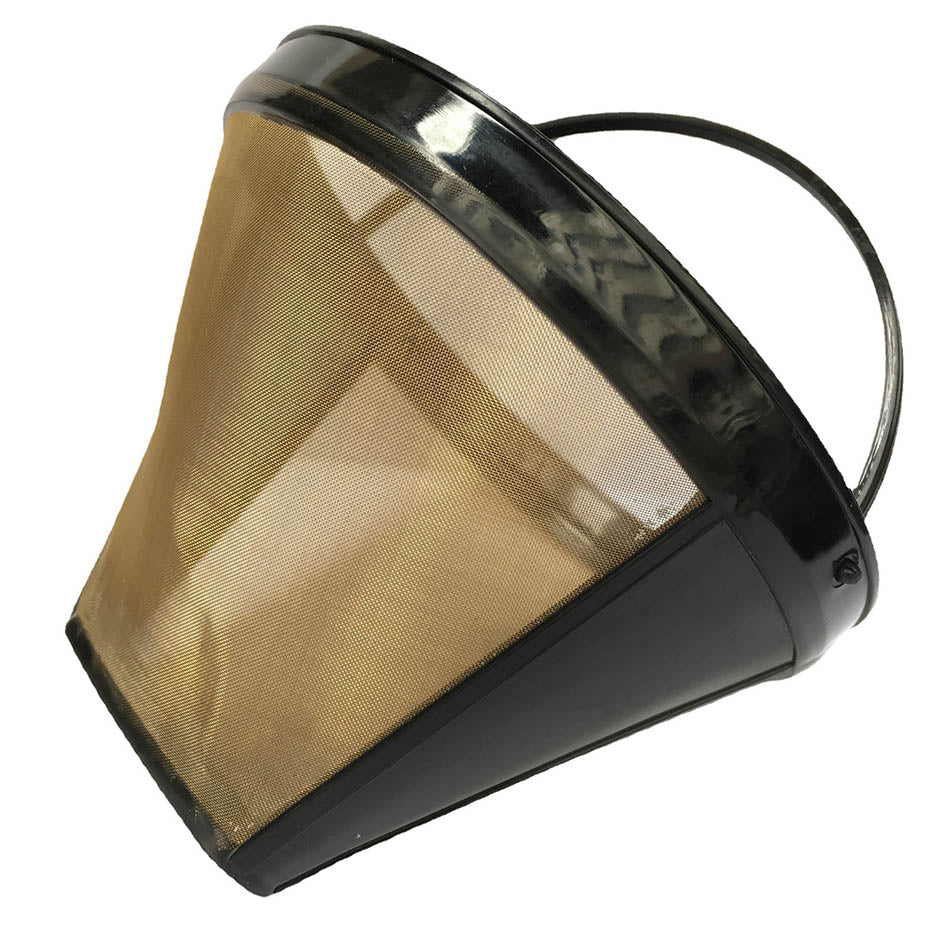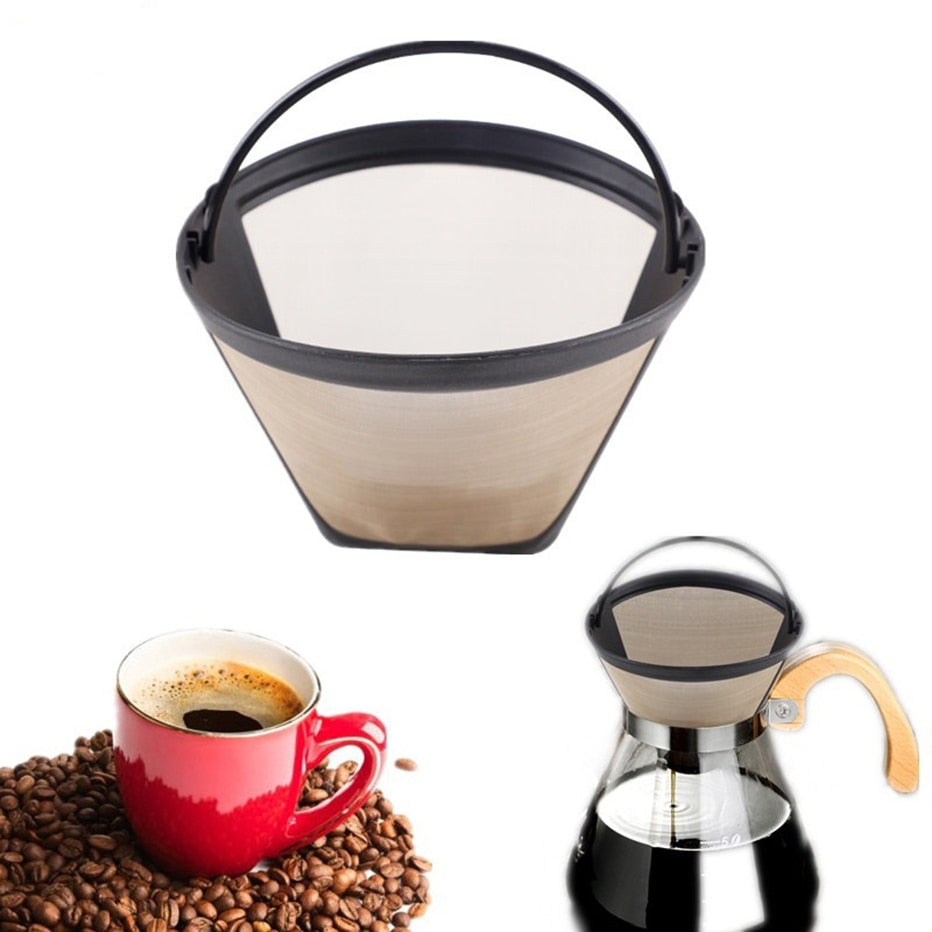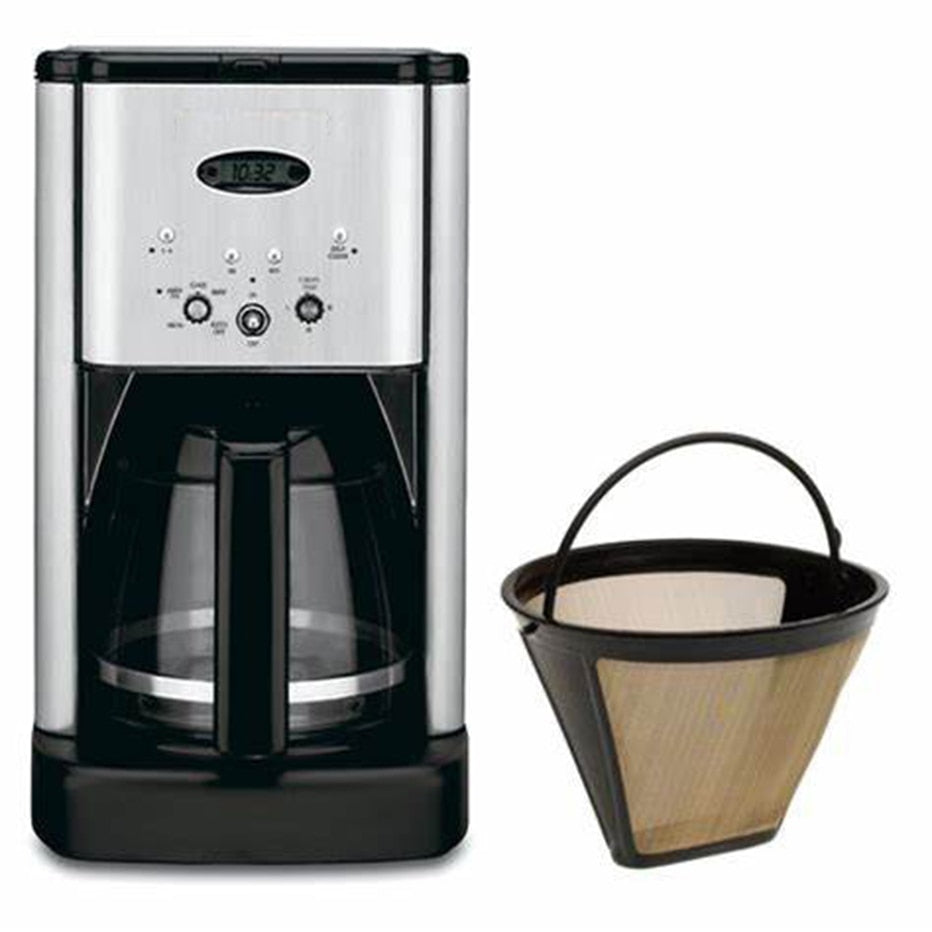 Years of great use
Finally needed a replacement. These things really are great coffee maker must haves. We feel better not having to throw away filters every day we brew and this style really holds up well. Been using them for years