Jim's Organic Coffee Italian Roast Whole Bean 11oz
Regular price

Sale price

$18.99

Unit price

per
Share
If you want dark and intense coffee, this is it. Using organic Guatemalan beans as its primary ingredient, Jim's takes this roast as far as they dare go. These Guatemalan beans are a dense and powerful coffee, so they can be skillfully roasted very dark without picking up a burnt taste.

This very dark Italian roast proves that roasting is truly seen as part art and part science at Jim's, so much so that each coffee has its own individual character making your favorite roast ultimately pleasing—or as they'd say in Italian "piacevole."

What are the taste results? The pitch black of these beans reflect the intensity of the taste. Super dark, but not burnt. From the organic farmer growing flavorful beans, to the artisan roaster ensuring each batch hits the perfect roast notes, to you—happily at home, brewing the perfect cup every time, and savoring each delightful sip.

Very Dark Roast Whole Bean Coffee
Organic
Non-GMO
No Artificial Flavors
Fair Trade and Sustainably Sourced
INGREDIENTS: Organic Whole Bean Coffee.

Product packaging may vary. In-stock items may take 10-20 business days to arrive.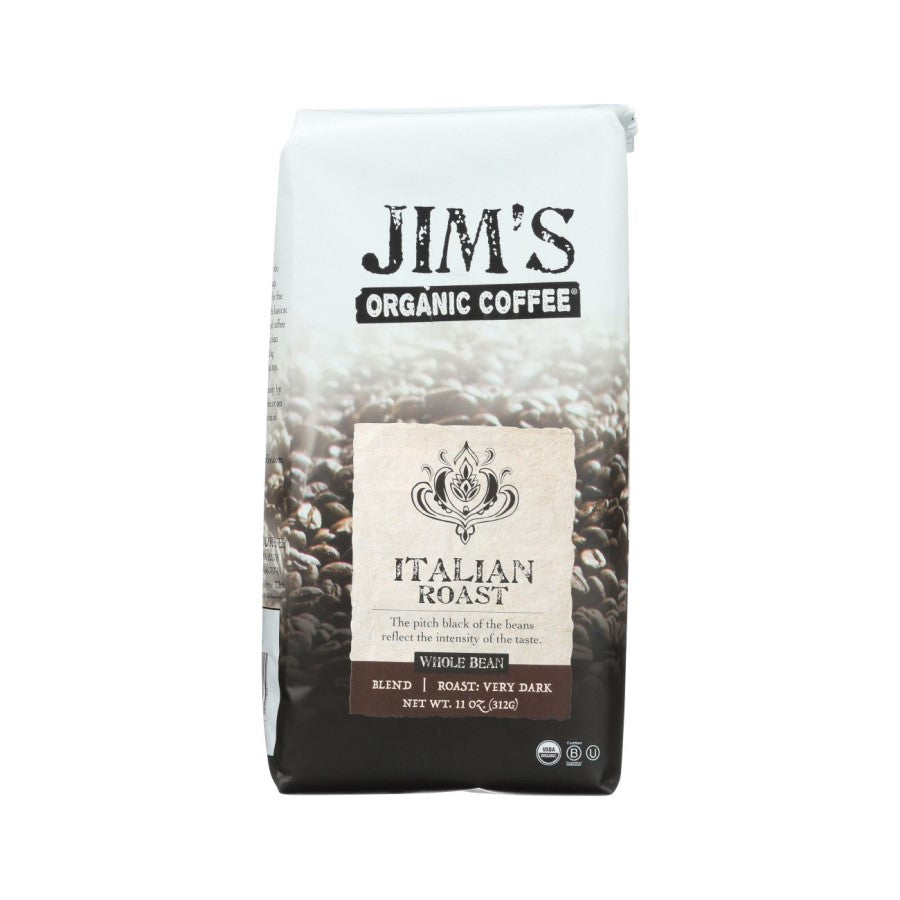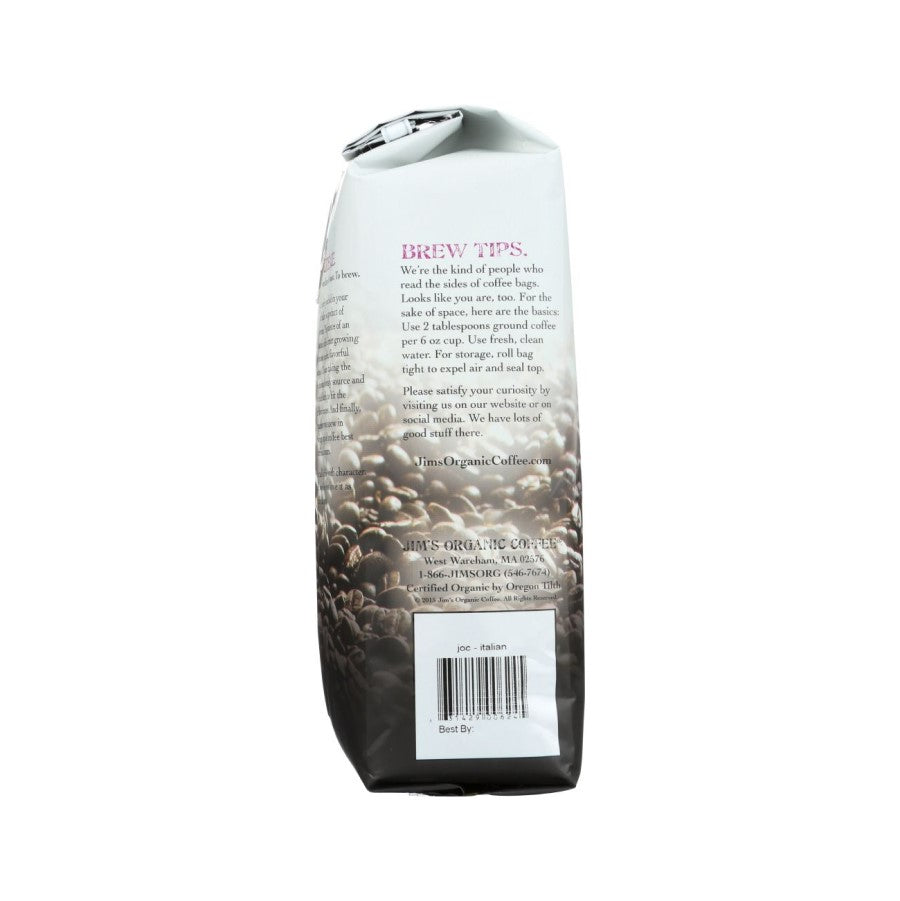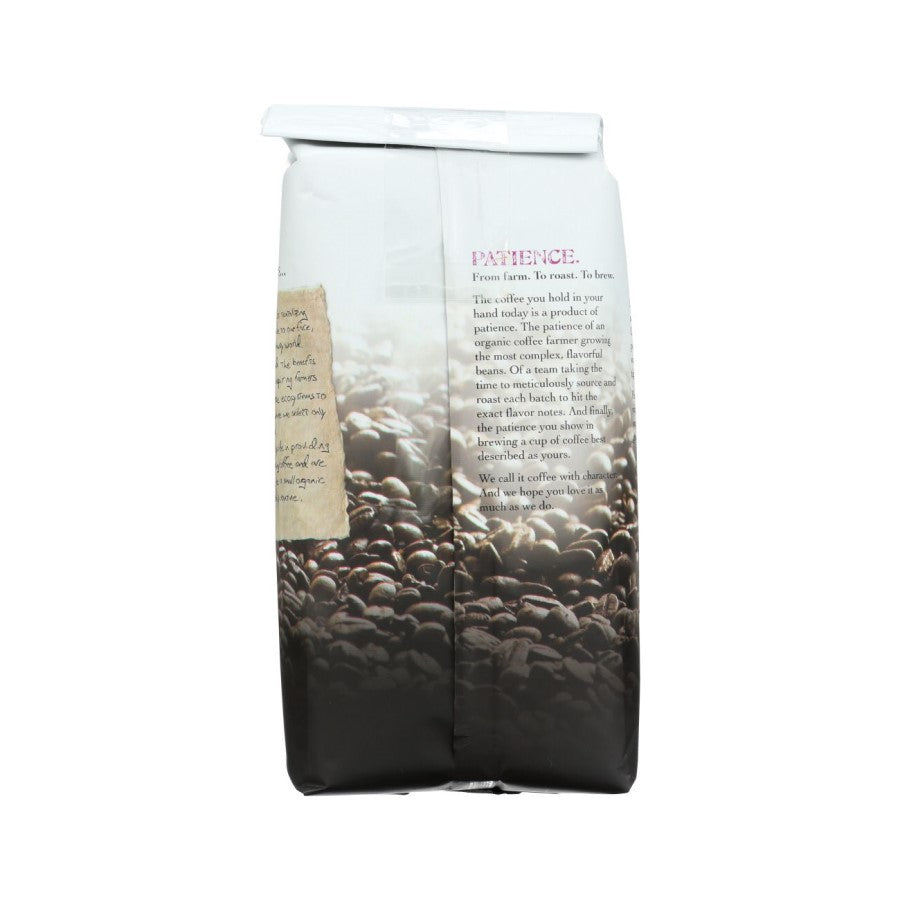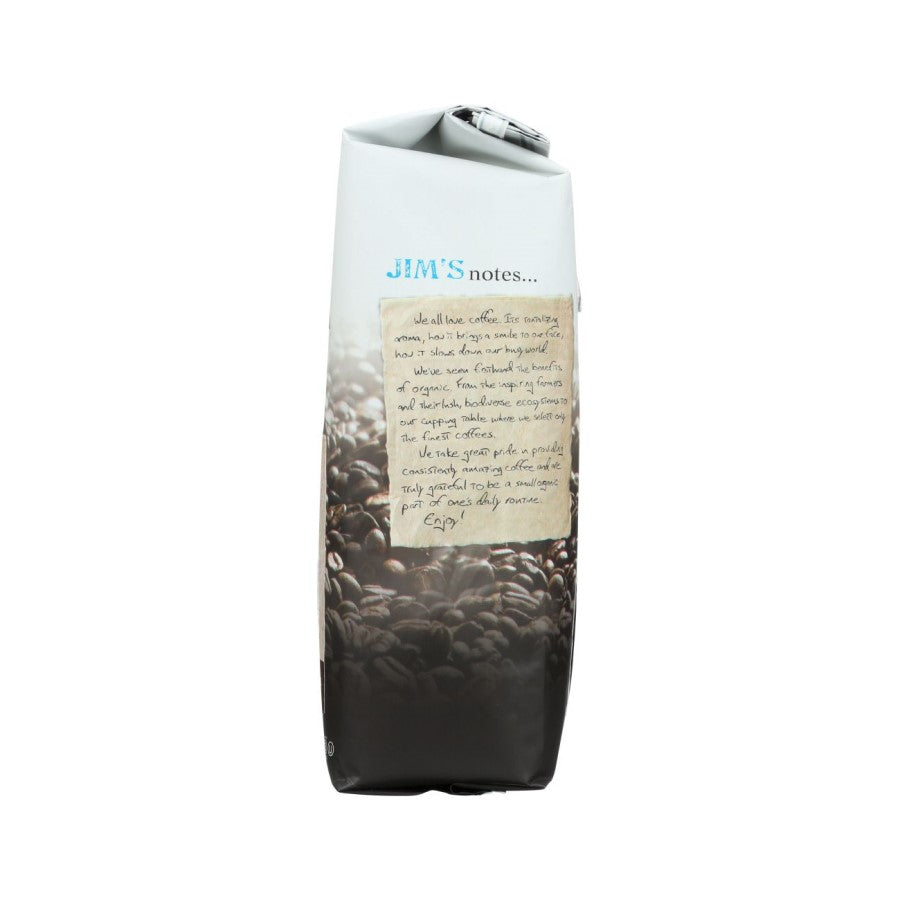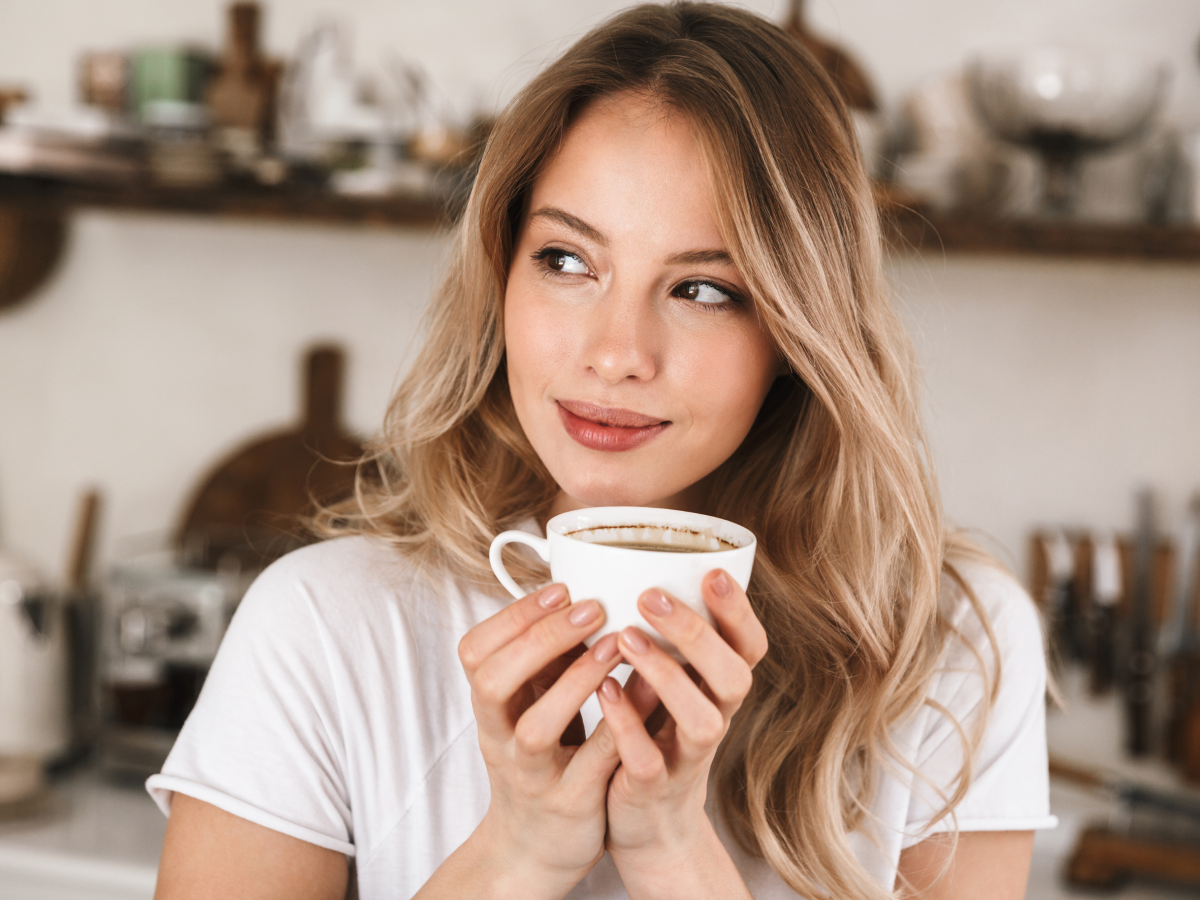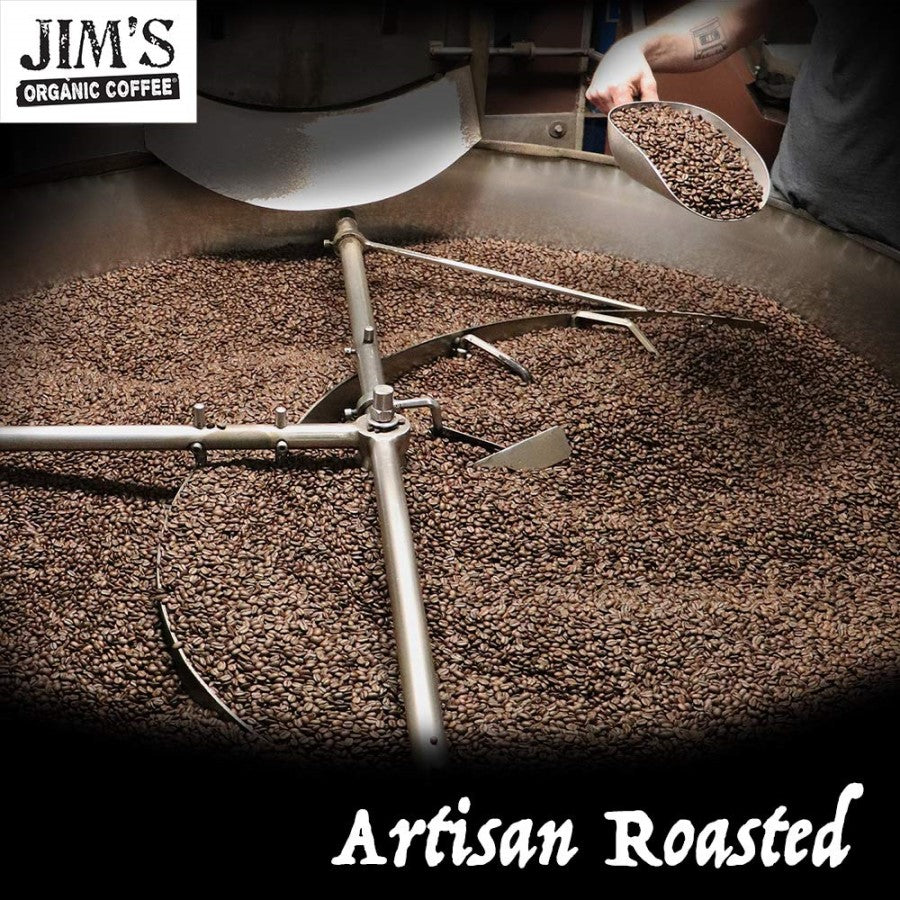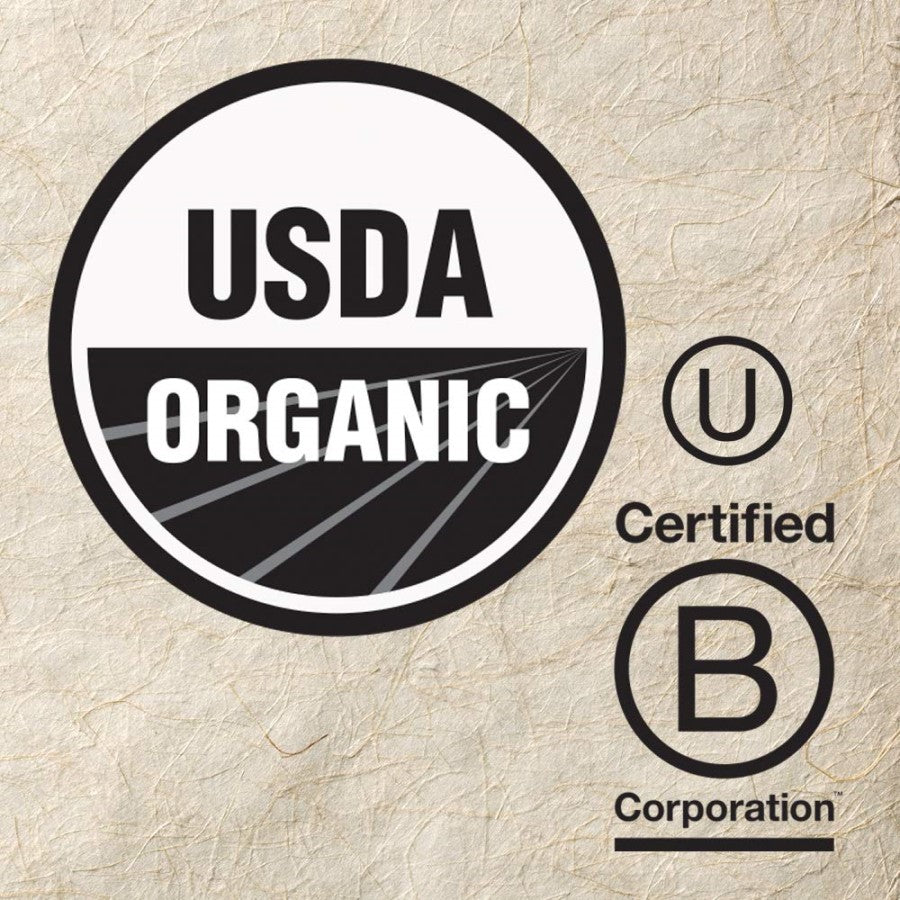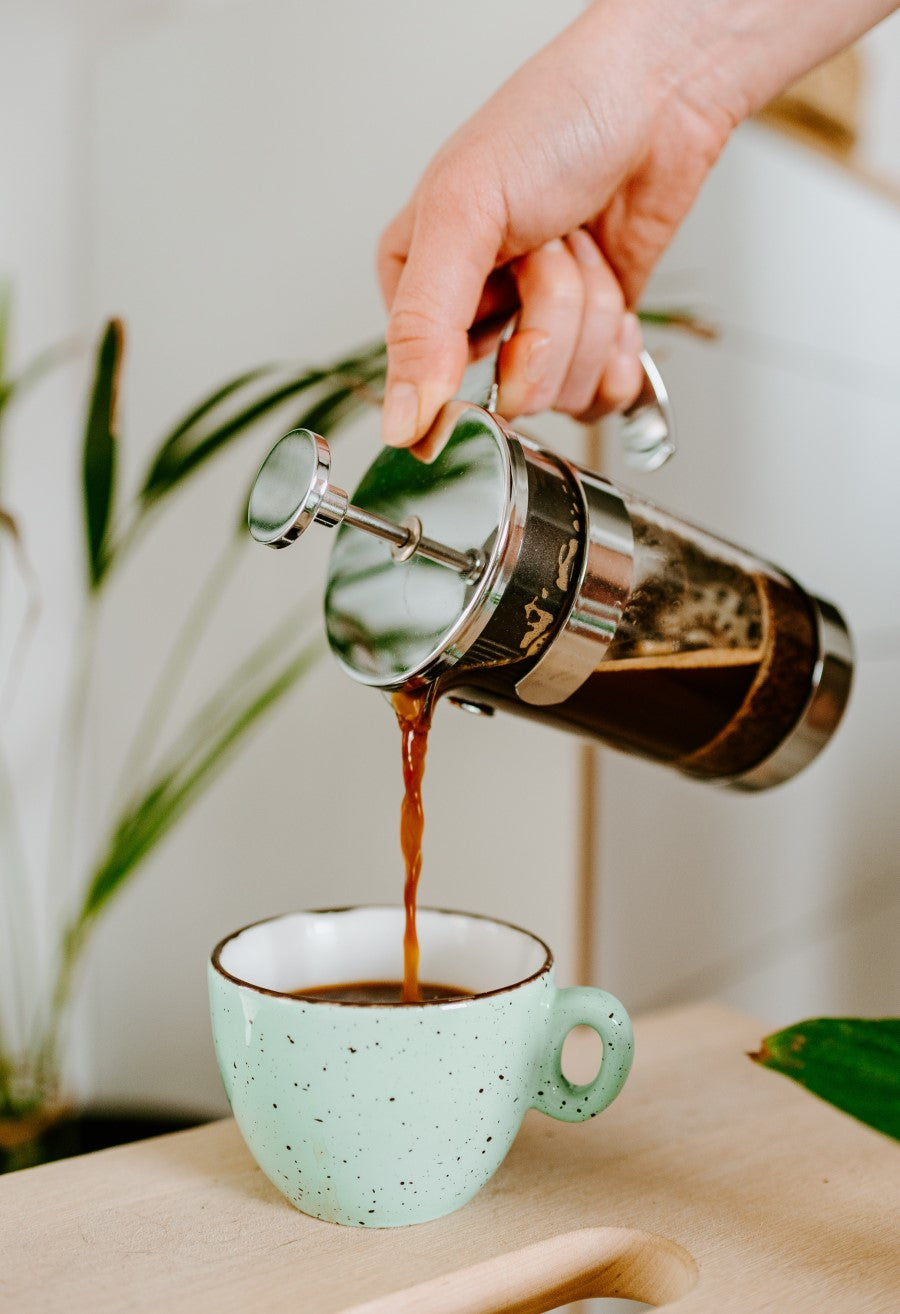 Almost like a vacation in every cup.
Sipping a hot mug of this fresh brew transports us back to our holidays spent on the Italian countryside. Mornings with fresh coffee and afternoon wine tastings.
Love our espressos.
Nice beans to fine grind for after dinner espressos.
Very Dark = Very Good
Love my coffee dark as can be and this is it! 🖤🤎🖤🤎