Noka Organic Superfood Smoothie Cherry & Acai 4.22oz
Regular price

Sale price

$5.99

Unit price

per
Share
Enjoying refreshing smoothies packed with nutrient dense, organic ingredients just got even simpler! NOKA Superfood Smoothies are not only super in taste and nutrition—they're super for powerful snacking on the go. The convenient BPA free squeeze pouches keep cherry / acai + plant protein smoothie ingredients fresh, with no artificial preservatives and no refrigeration required.
Noka organic smoothies are like biting into a piece of fresh fruit. Superstar cherry and acai contain robust plant compounds producing everything from vitamin C to potassium. Full of antioxidants, acai berries deliver incredible taste and two essential fatty acids, omega-6 and omega-9. With flax and five grams of plant protein, you get the complete package in this delicious berry blast, all with less natural sugar than one apple.
Take them everywhere! Need breakfast as you rush out the door? Ta-da! Include in school lunches or enjoy during a meeting at work. Fuel a workout or sip at the beach. Shelf stable smoothies—completely non-GMO, vegan, dairy and soy free, and with zero added sugar—ready for you to enjoy perfectly balanced flavors of cherry, acai, banana, apple, and lemon. From mountain biking and backpacking to camping and hiking, organic NOKA smoothies are good to go!

Cherry Acai Superfood Smoothie Pouch
Organic
Non-GMO
Vegan
Gluten Free
Dairy Free
Plant Based
No Artificial Flavors or Preservatives
INGREDIENTS: Organic Banana, Organic Cherry, Organic Apple, Water, Organic Brown Rice Protein, Organic Flax Seeds, Organic Tapioca Fiber, Organic Acai, Organic Lemon Juice Concentrate, Organic Natural Flavors.
Product packaging may vary. In-stock items may take 10-20 business days to arrive.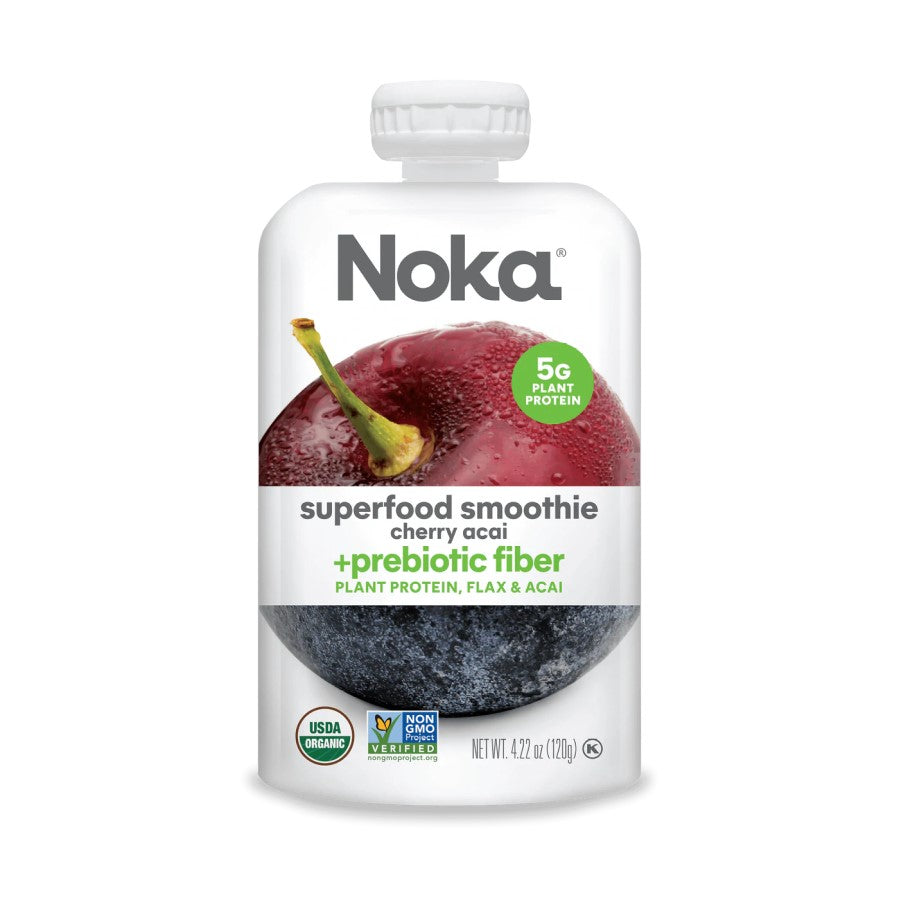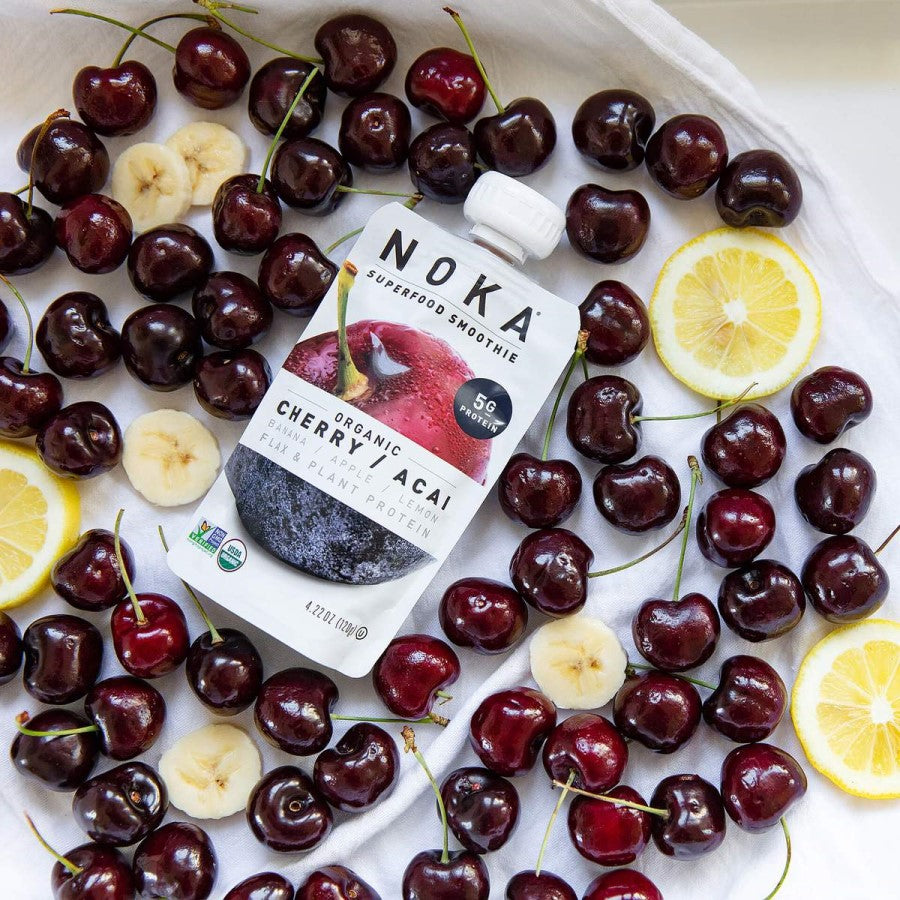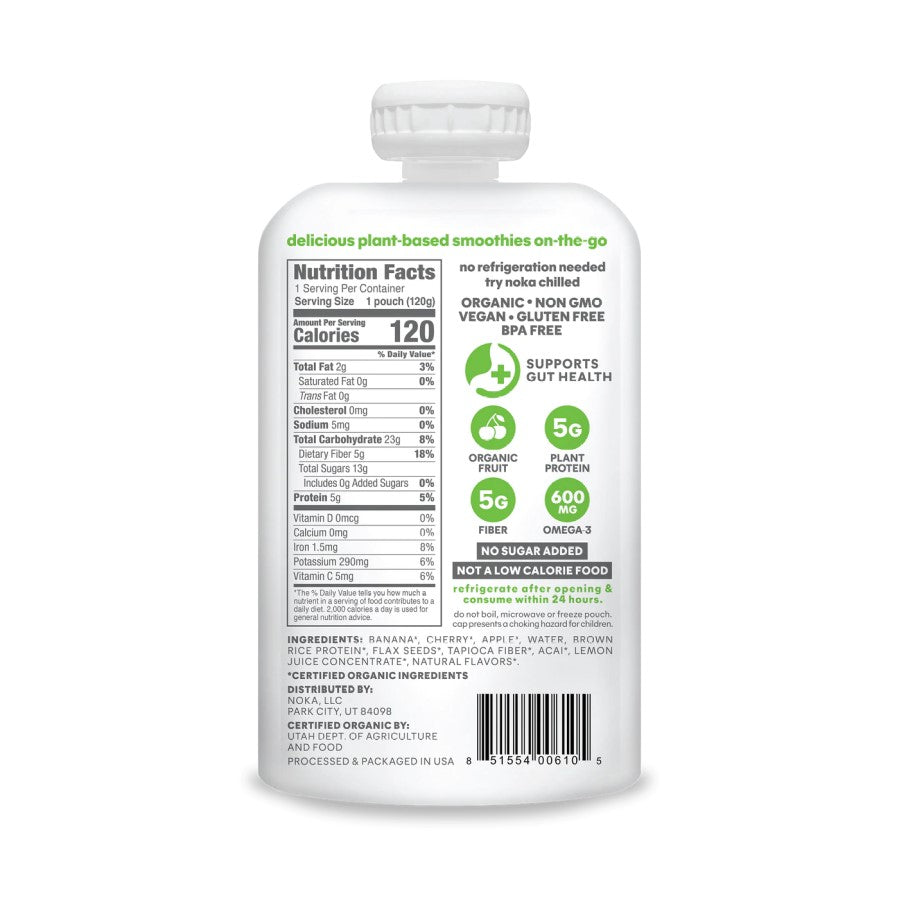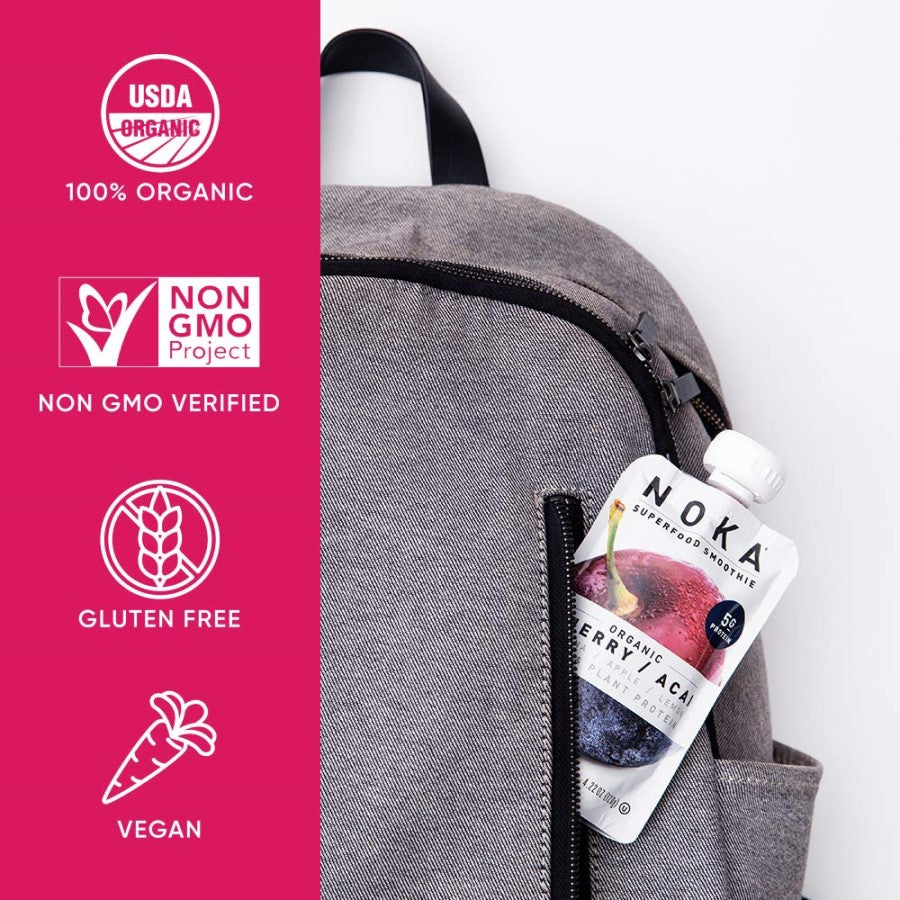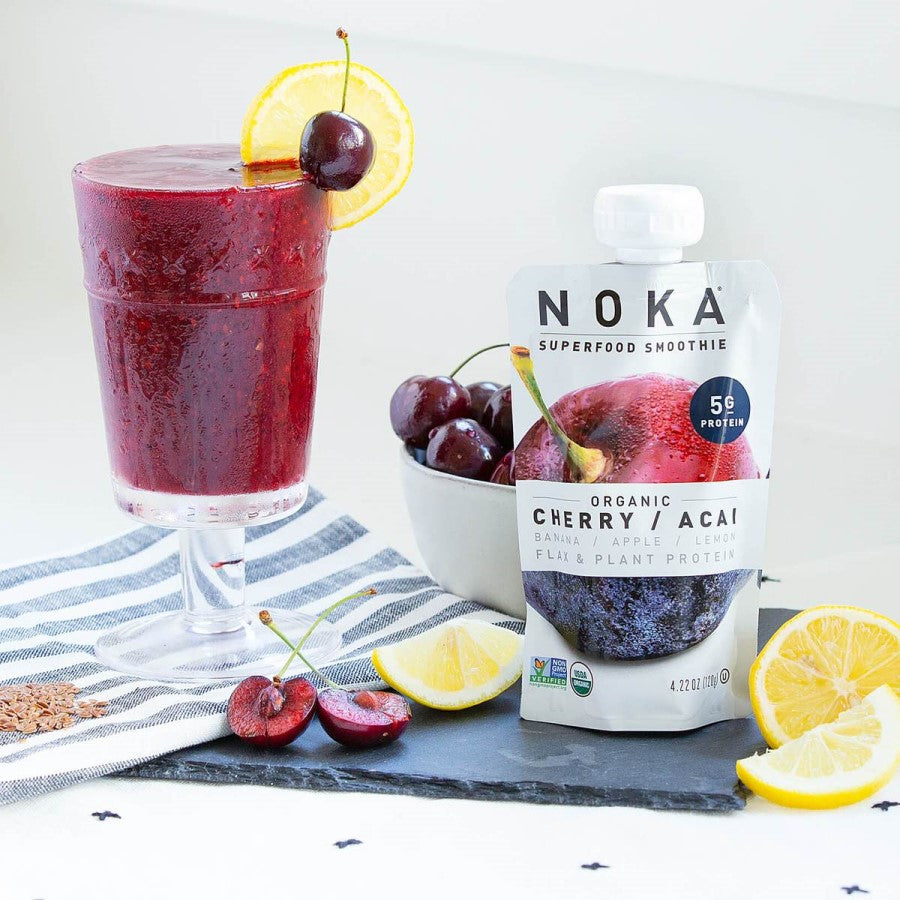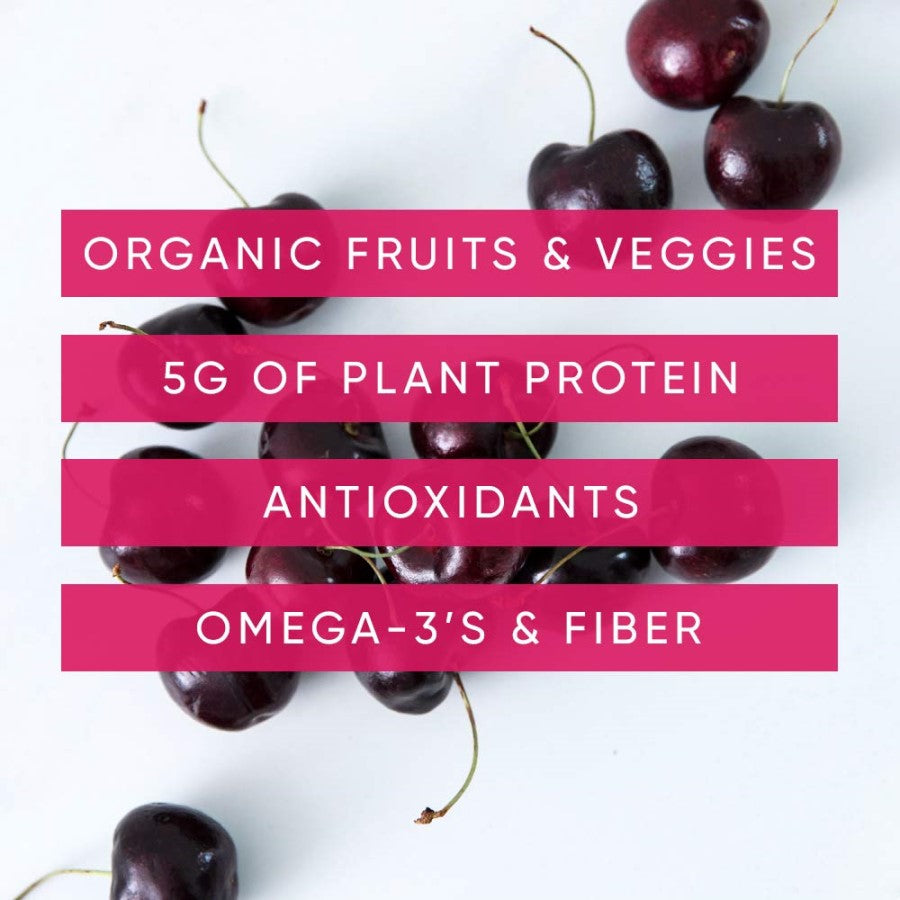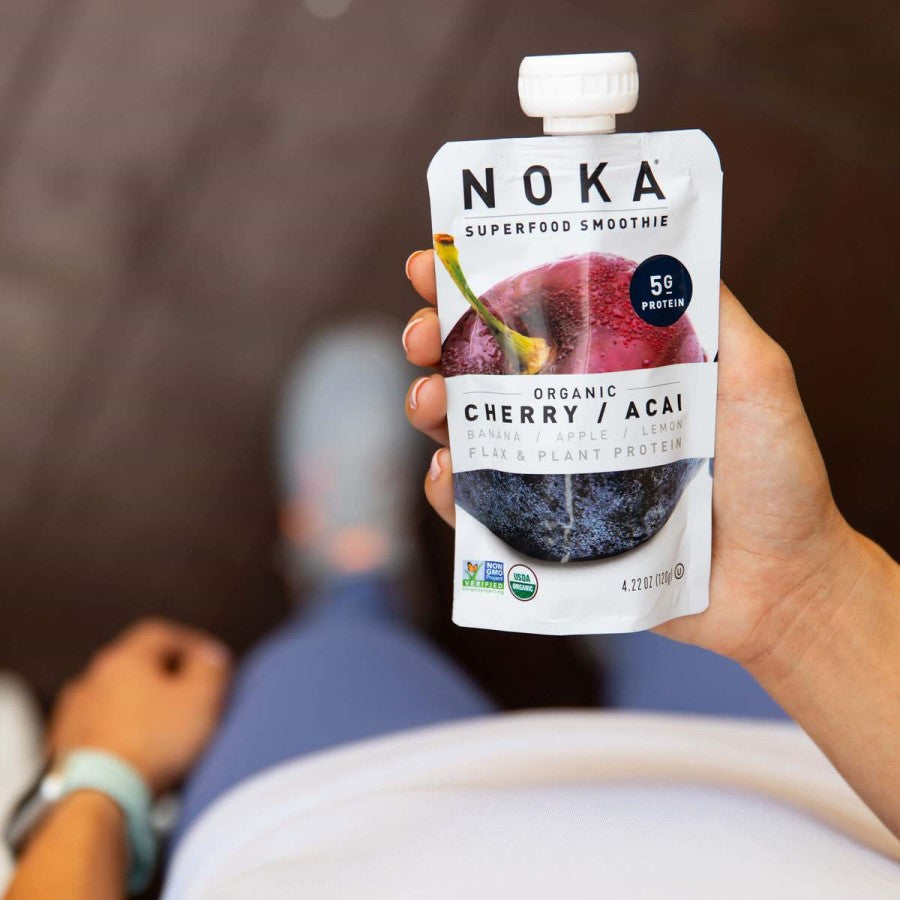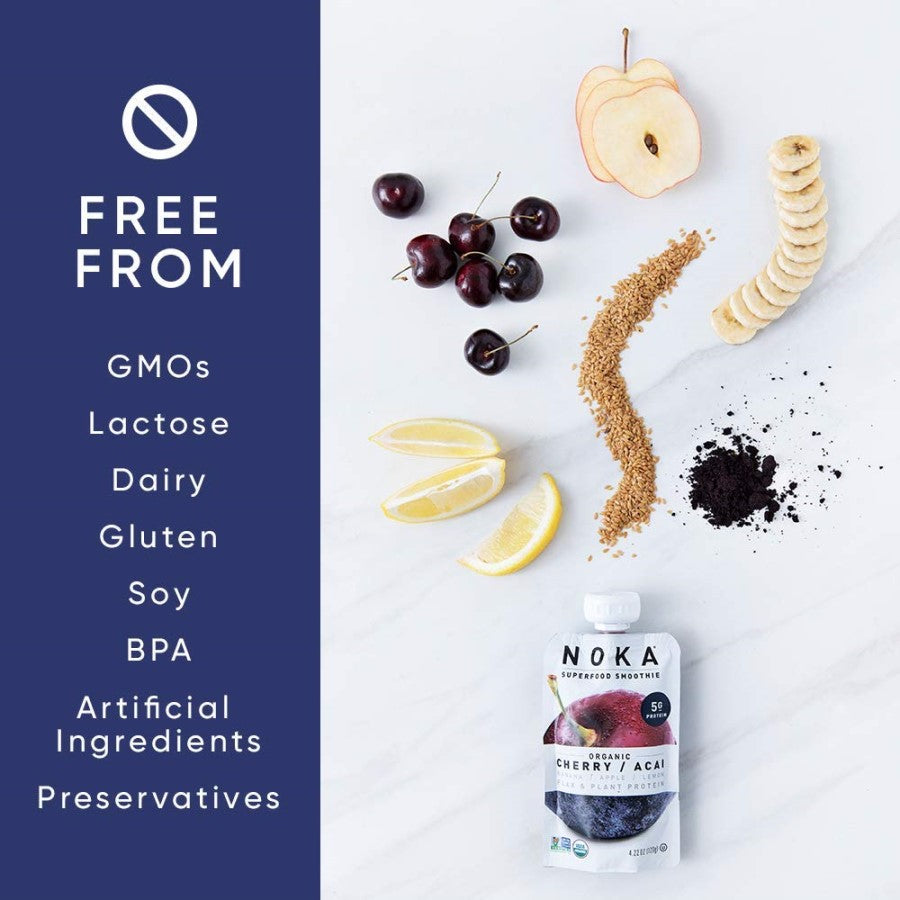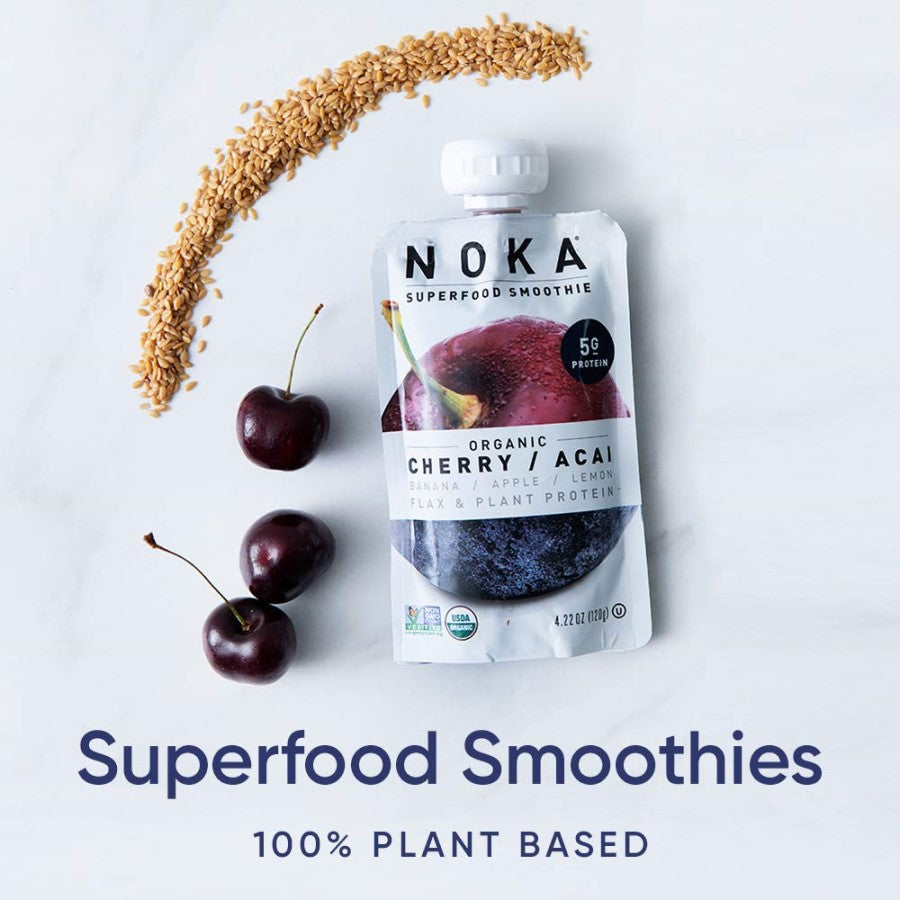 The answer to my cherry smoothie love!!! 🍒😍
Ok so cherry smoothies are amazing but I don't have time to de-pit a bunch of cherries to toss in the blender with a bunch of other fruit just to enjoy the taste- - -these smoothie squeezes are AWESOME!!! Very cherry-licious and still totally clean ingredients. SO happy there's no added sugar!