Rind Snacks Coco-Melon Skin-On Dried Fruit 2.75oz
Regular price

Sale price

$7.99

Unit price

per
Share
This is a one-in-a-melon whole fruit snack that tastes like the happiness of summertime in every bite! The secret ingredient in these crave worthy fruit snacks is not something that's added, but actually what's not subtracted—the RIND—nature's original packaging. By keeping it real with the peel, Rind coconut watermelon skin on dried fruit is a zero waste, healthier snack for you and the planet.
Natural fruit rinds are prized for their many healthful properties, with more vitamins, antioxidants, and fiber often present in the rind than in any other part of the fruit. So, with a mission to minimize food waste and maximize nutritional value, RIND Snacks wants to keep it real and eat the peel! Using just two real food ingredients these Coco-Melon dried fruits are gluten free, vegan, paleo friendly snack food with nothing added. Talk about peel power!
Enjoy the flavors of summer any time of year with these tasty triangles of sweet watermelon and creamy, crunchy coconut smiles. Sustainably sourced and gently dried non-GMO fruits create a perfect, all natural fruit snack. Eat them right out of the bag, garnish cocktails and smoothies, or add to delicious char-fruit-erie, sorry, charcuterie boards. ;)
Non-GMO
Sustainably Sourced
Just 2 Ingredients
Vegan
Paleo Friendly
Gluten Free
No Sugar Added
No Artificial Flavors, Colors, Or Preservatives
INGREDIENTS: Dried Organic Unsweetened Coconut, Dried Watermelon.
Product packaging may vary. In-stock items may take 10-20 business days to arrive.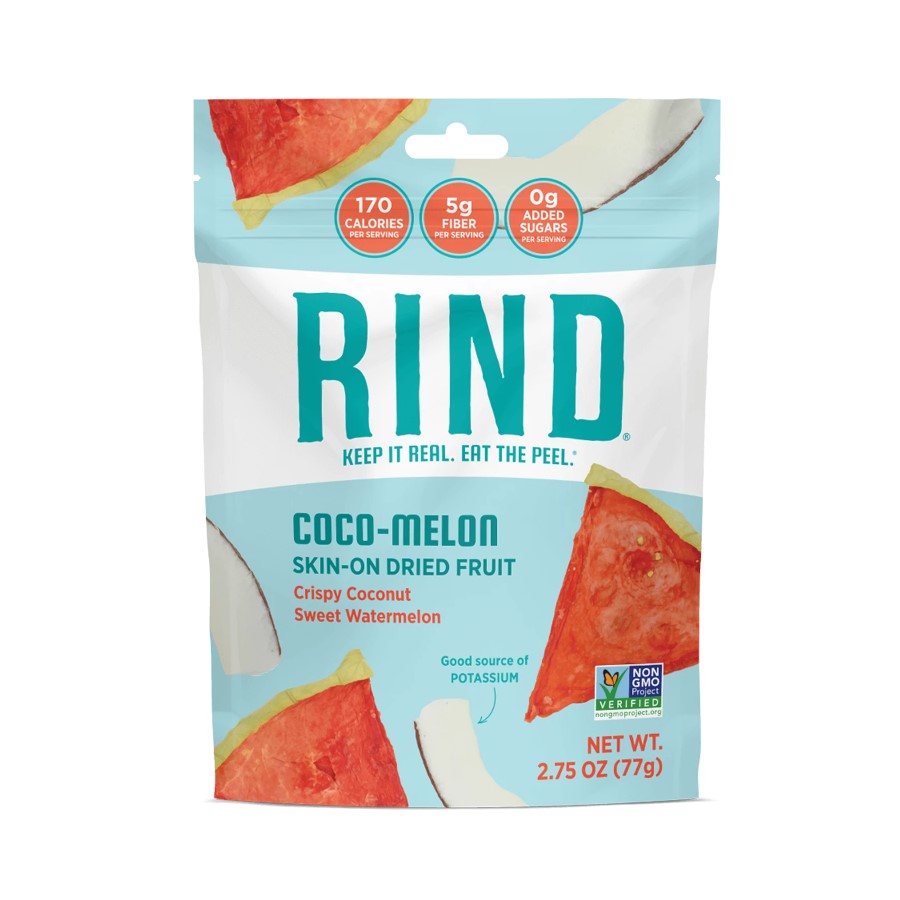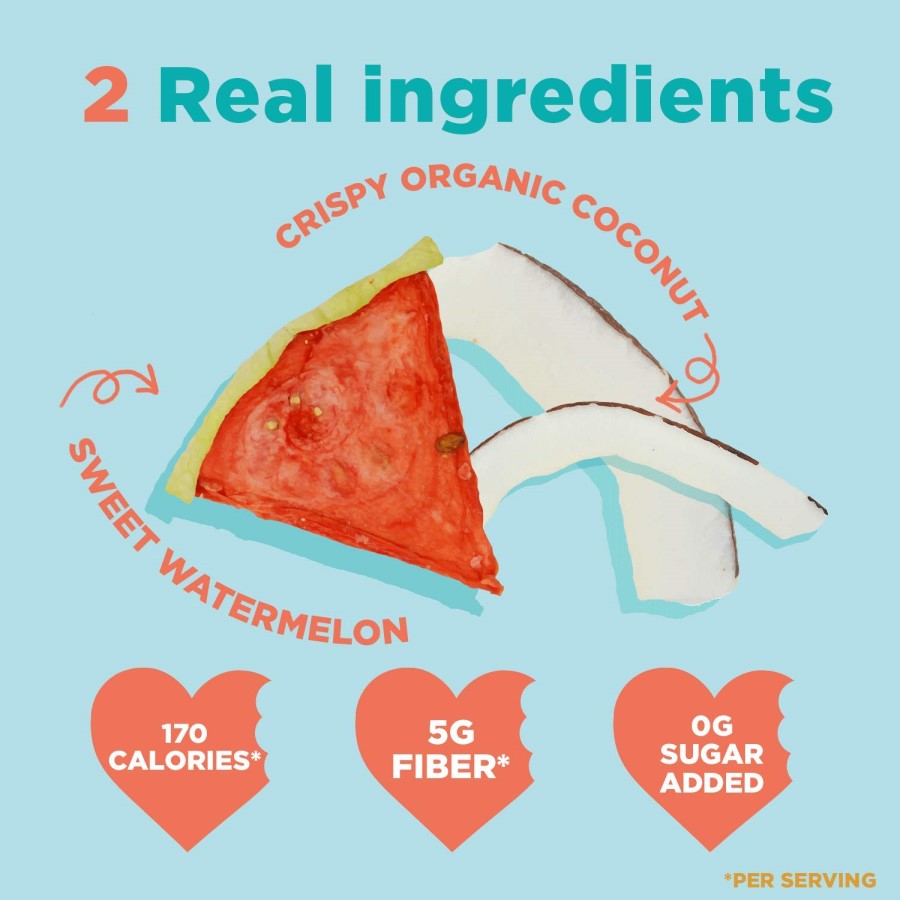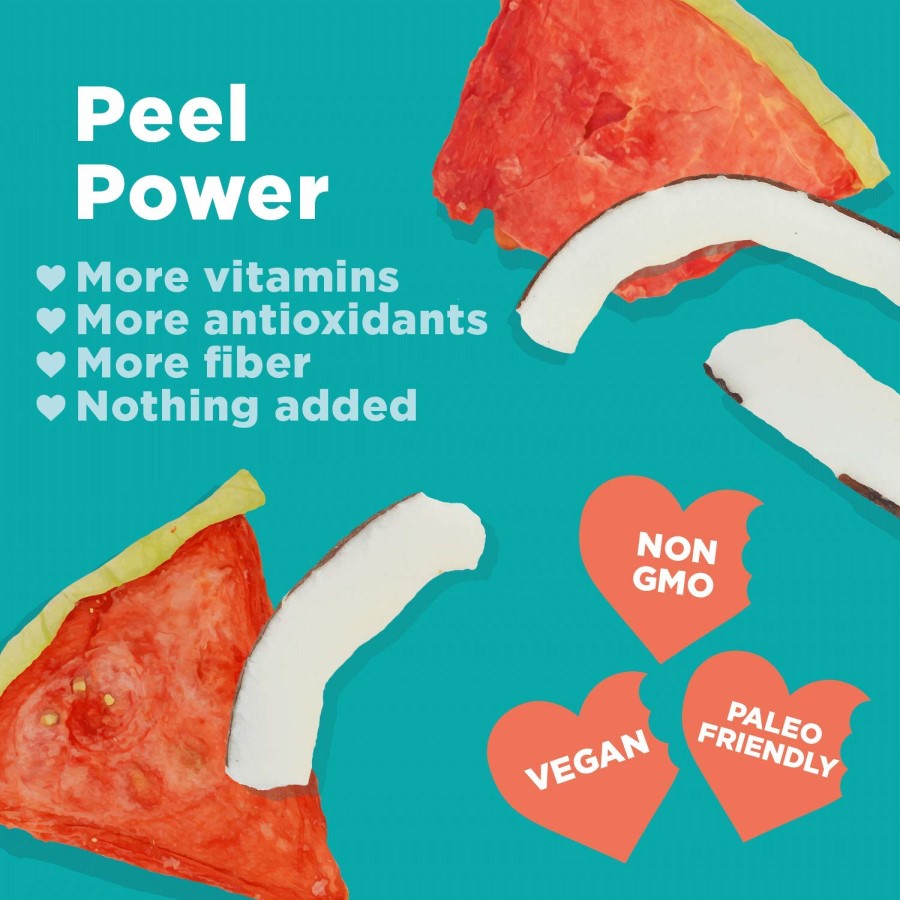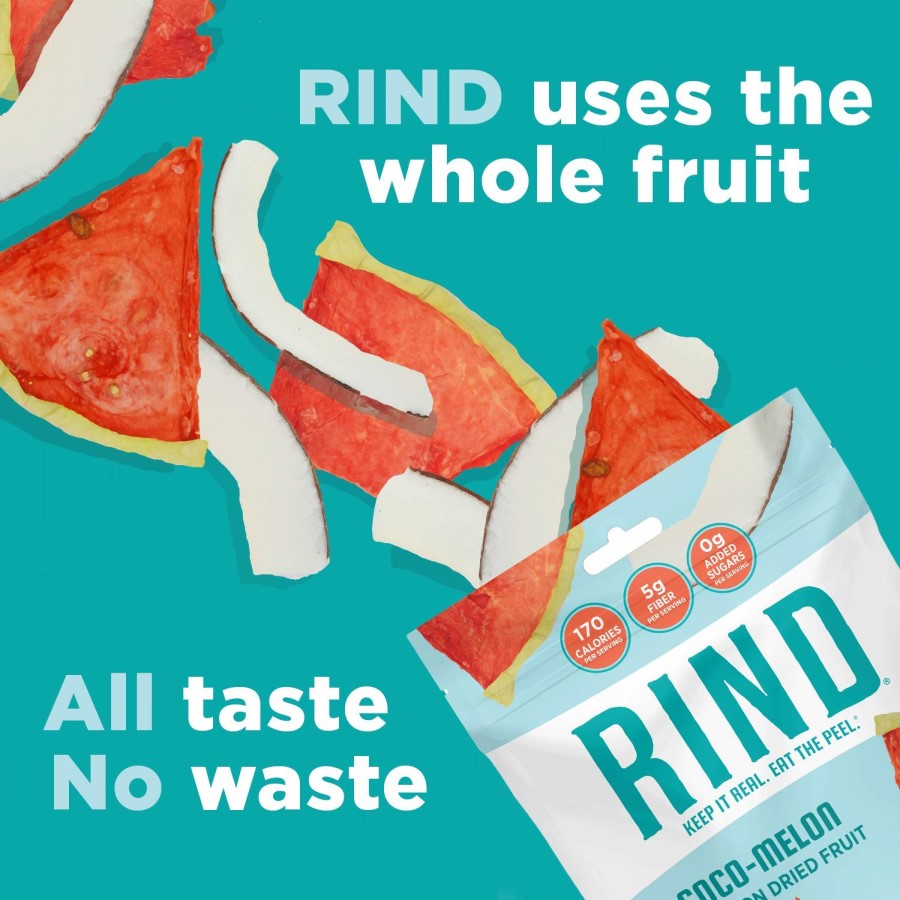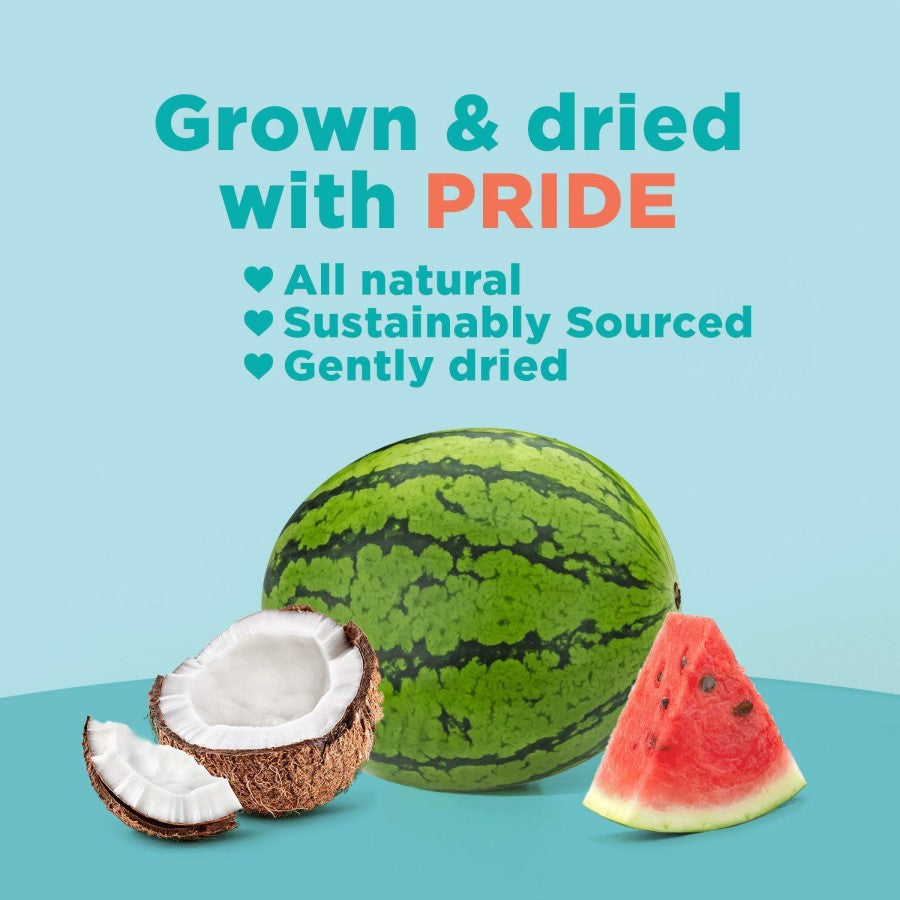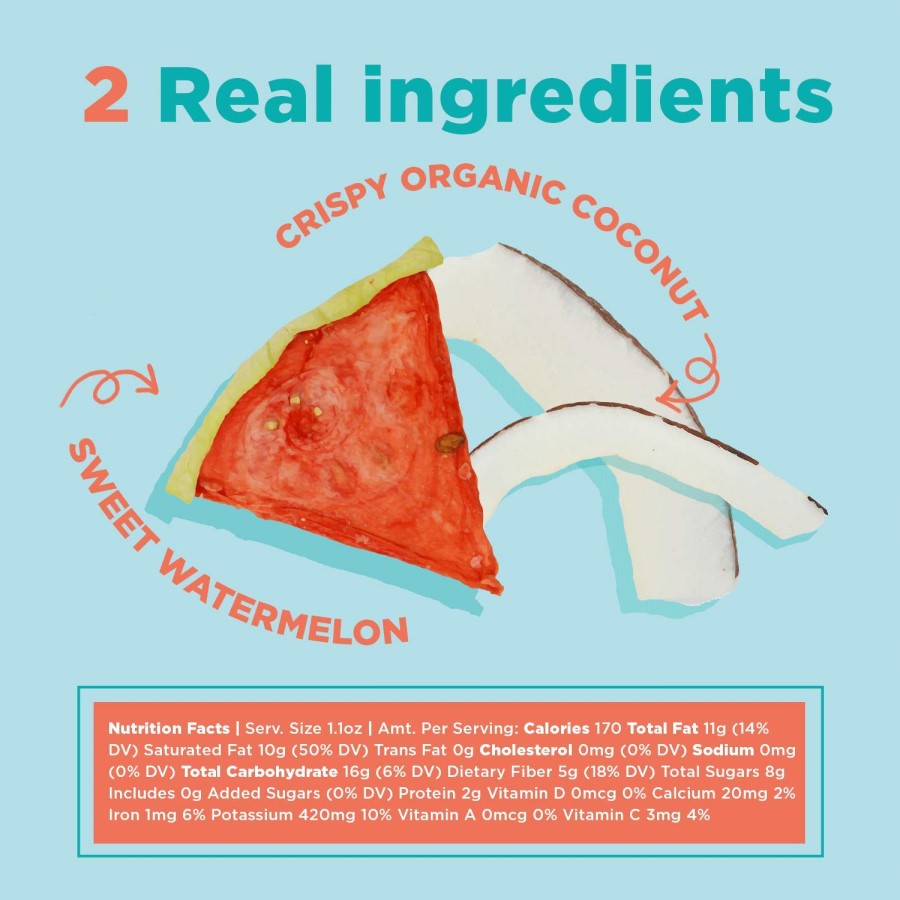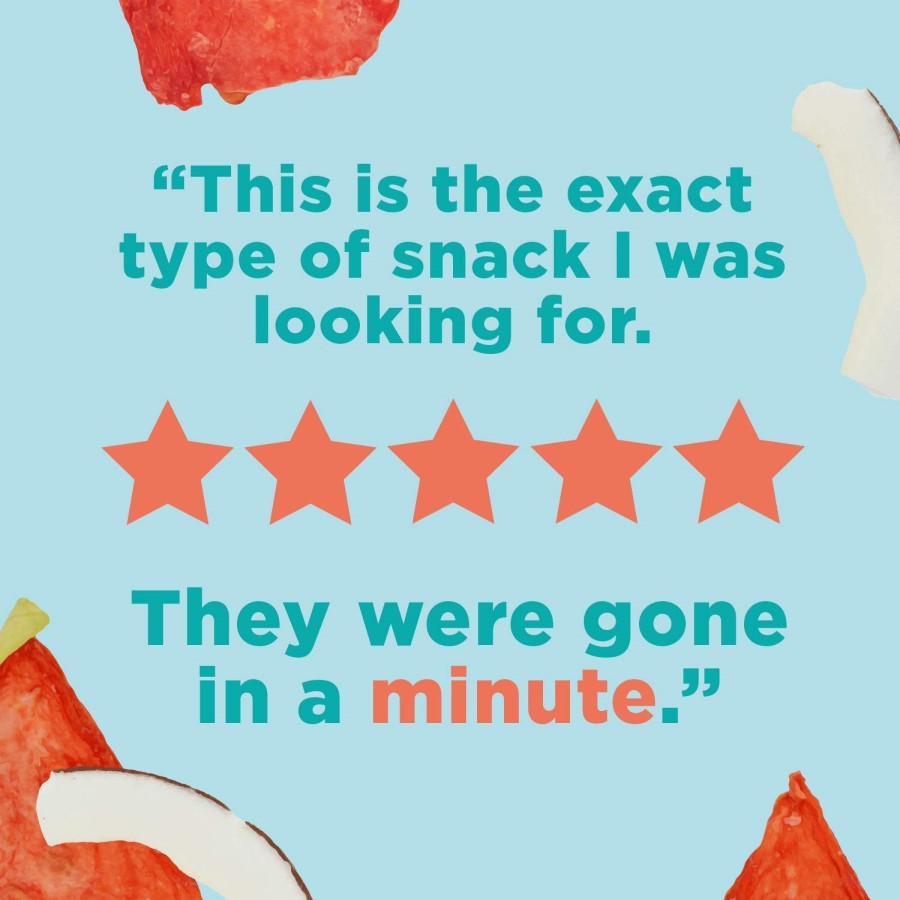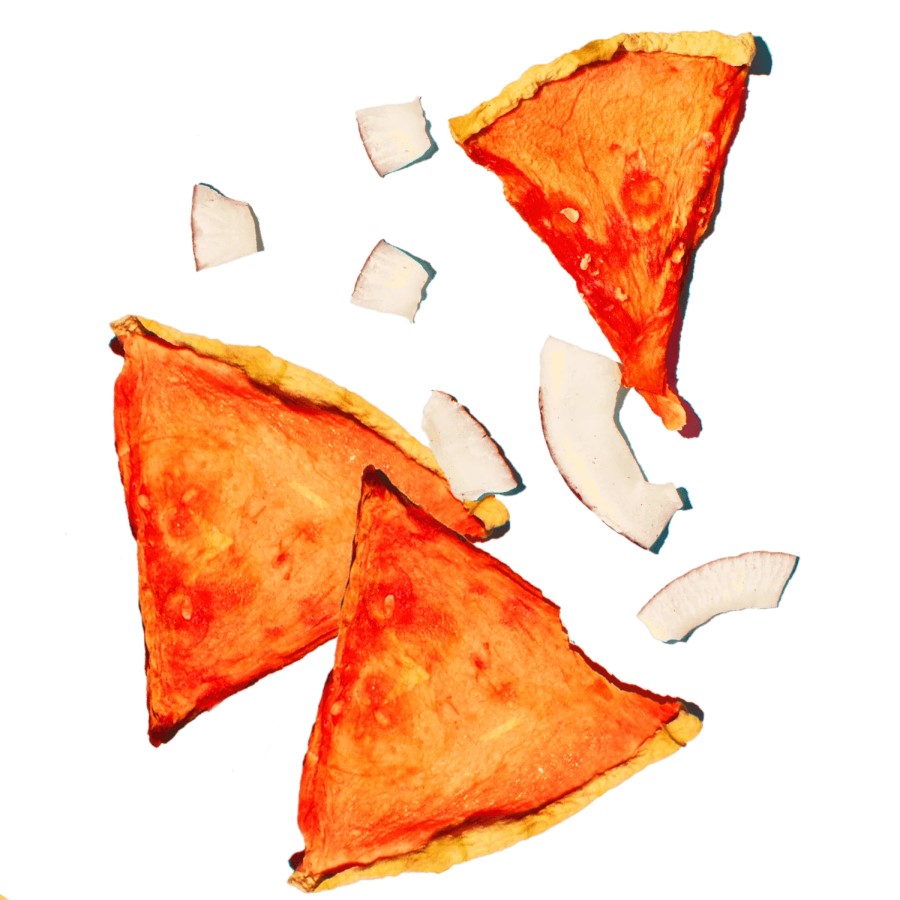 Summer fruit goodness all year round!
I have truly fallen in love with these dried fruit snacks! 💗 It's serious summer vibes in every bite, all year long!
New Summer snack
we'd never seen these before. So glad they were part of your summer food favorites..they're ours now too!😎
Loved even more than anticipated
After trying other rind snacks we loved we finally tried these....didnt know how it'd be having hard coconut shell rind in the snack but it was actually a perfect texture....ended up finding a new favorite I do believe