Rishi Tea Everyday Matcha Organic Single Origin 1.05oz
Regular price

Sale price

$14.99

Unit price

per
Share
Naturally bright green with fresh, invigorating character, this single origin matcha is perfect for everyday tea enjoyment! Matcha powder is made from the full leaves of organic green tea. From the volcanic region of Kirishima, Japan this sustainably sourced, single ingredient, super premium tea is custom blended for balance and energy.
With a commitment to quality and culinary arts, Rishi Tea and Botanicals has been the vanguard of teas since 1997. Tea was originally a food and medicine long before it became a steeped beverage. Working closely with artisan growers, Rishi cares about ethical trade, direct sourcing, and sustainability—resulting in fresh tasting, high quality organic teas promoting a healthy and balanced life.
Rishi Everyday Matcha is considered a high caffeine tea, though unlike coffee the naturally occurring caffeine in matcha is slowly released in the body. This results in a more stable and sustained energy, without the typical caffeine crash. Each serving contains 52mg of amino acids including L-theanine and 188mg total polyphenols. Sip, savor, and enjoy the vibrant green goodness of energizing and refreshing organic matcha!
Organic
Non-GMO
Single Ingredient
51mg Caffeine
Vegan
Keto and Paleo Friendly
Direct Trade
Sustainably Sourced
No Artificial Colors or Preservatives
INGREDIENTS: Organic Japanese Green Tea. Cultivars: Kanayamidori, Okuyutaka, Yabukita, Asanoka.
Product packaging may vary. In-stock items may take 10-20 business days to arrive.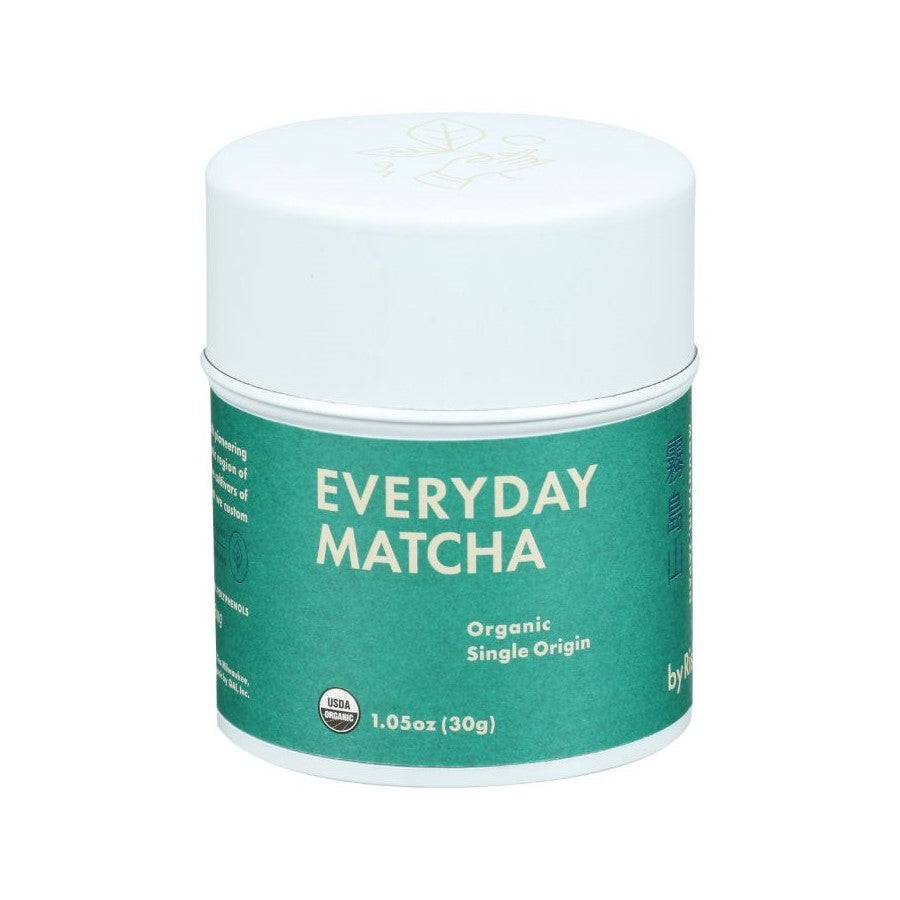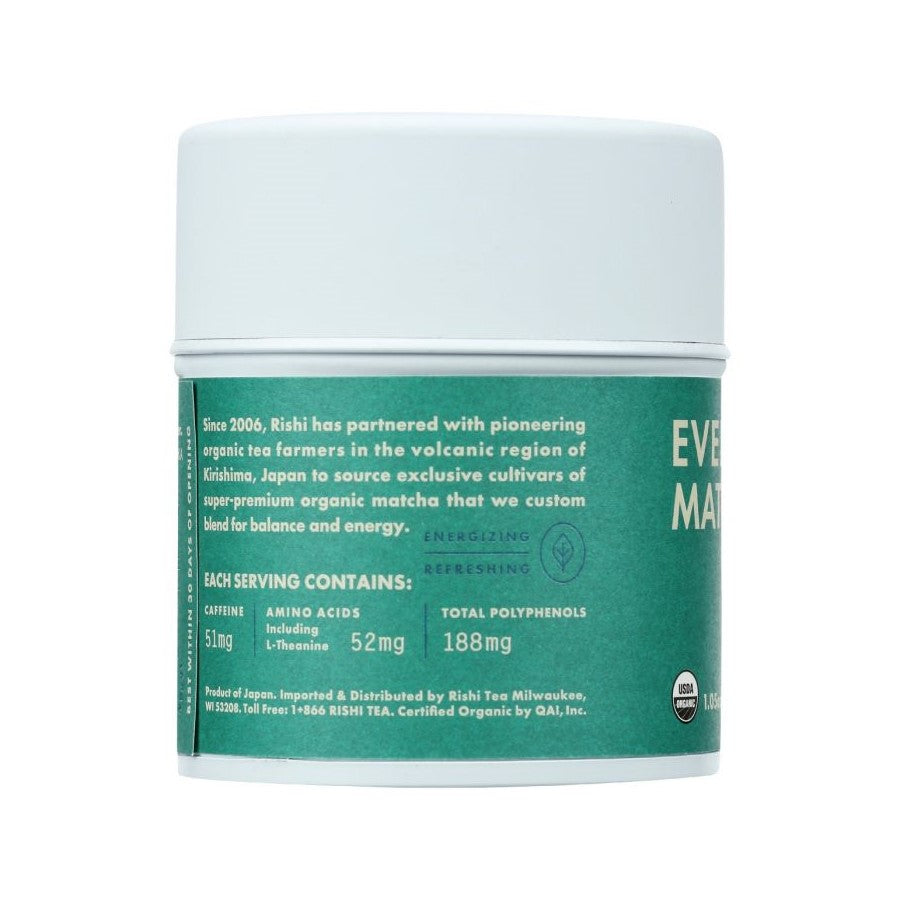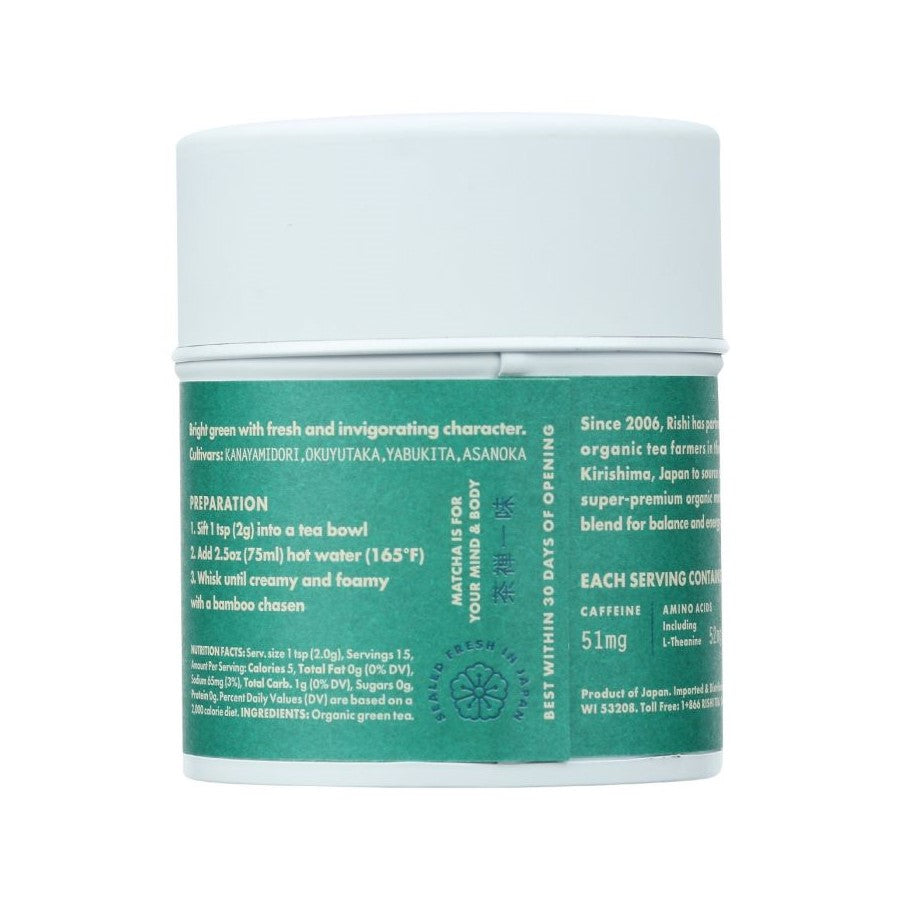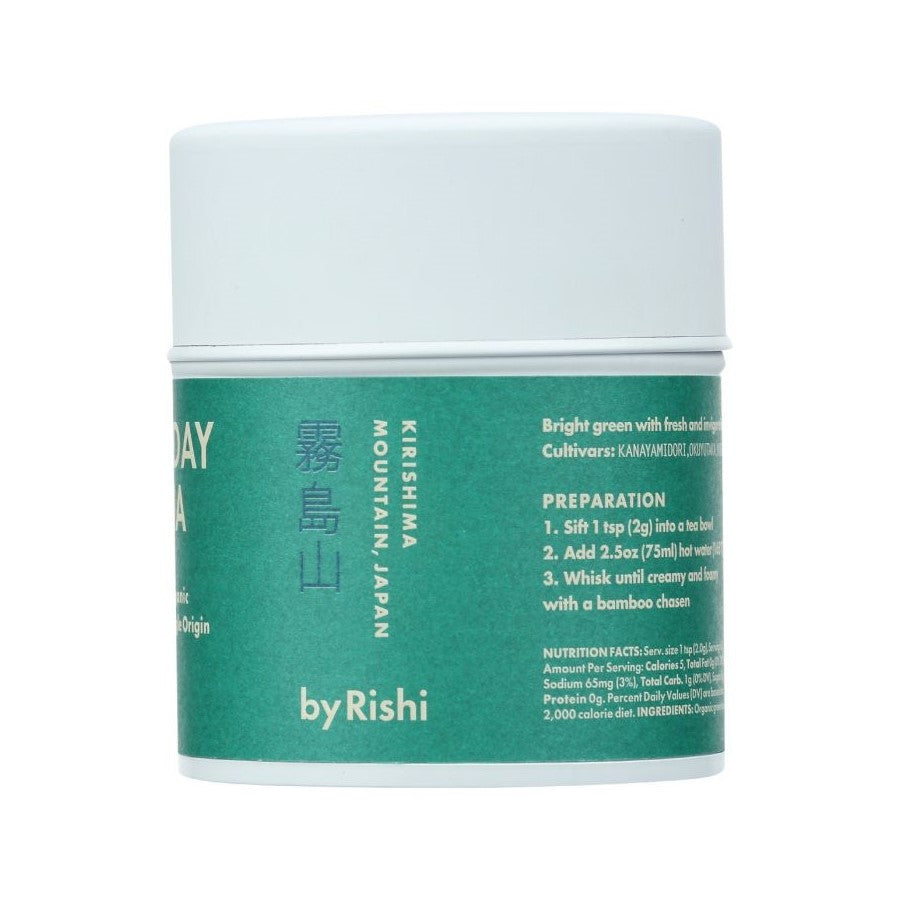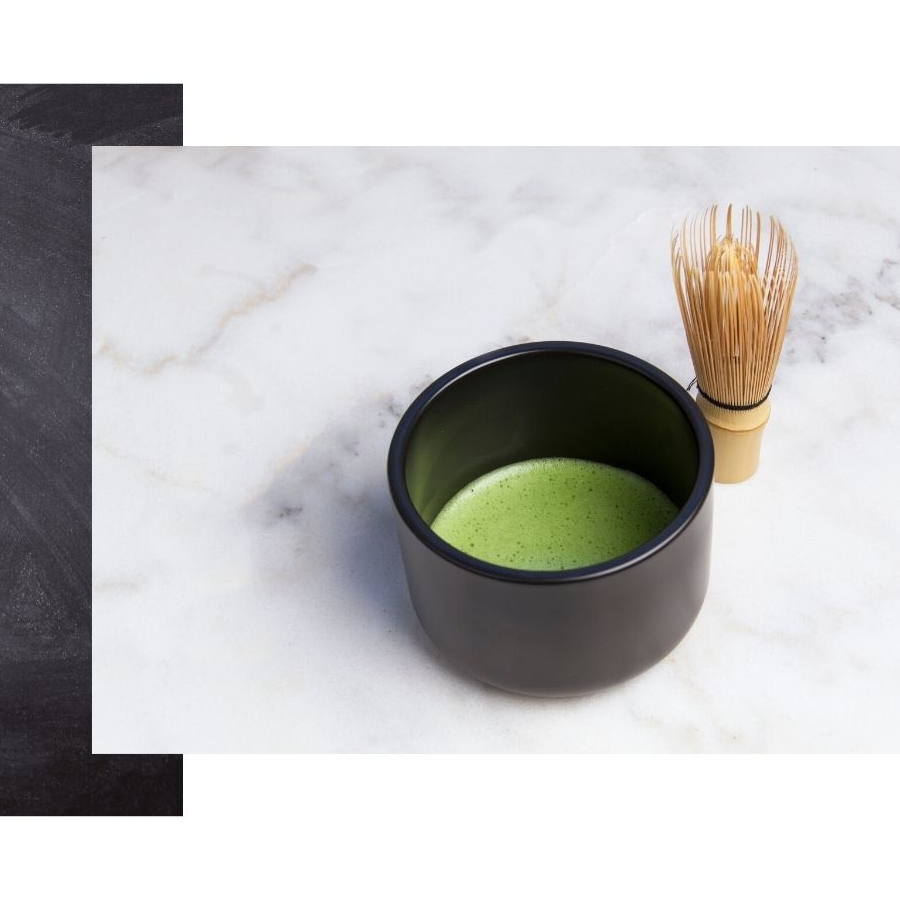 💚💚💚
So much love for this matcha! Great flavor. Mixes well. Even the tin is convenient!