Rishi Tea Quince Eucalyptus Organic Botanical Blend 15 Sachets
Regular price

Sale price

$14.99

Unit price

per
Share
Quince is a delicious fruit, similar to an apple and pear. Eucalyptus is enjoyed throughout the world for its clarifying aroma. This fresh botanical blend is a limited edition tea which is a soothing seasonal choice, created especially for cold winters. The inviting eucalyptus and sweet, honey like quince pair delightfully with uplifting citrus and a collection of herbs in this healthy and flavorful no caffeine organic herbal tea.
With a commitment to quality and culinary arts, Rishi Tea and Botanicals has been the vanguard of teas since 1997. Tea was originally a food and medicine long before it became a steeped beverage. Working closely with artisan growers, Rishi cares about ethical trade, direct sourcing, and sustainability—resulting in fresh tasting, high quality organic teas promoting a healthy and balanced life. Even the sachet tea bags are plant based, with no glues, staples, or metal. They're biodegradable with a cotton string.
Rishi Quince Eucalyptus is considered a botanical blend herbal tea and is naturally caffeine free. Whether you're sipping to warm up on a dark, winter evening, drinking as a get well soon tea, or enjoying the complex quenching flavors of this healthful blend, be sure to breathe deep as you enjoy both the taste and soothing aromas. Sip, savor, and enjoy the comforting charm of organic quince eucalyptus botanical tea!
Organic
Non-GMO
Caffeine Free
Vegan
Keto and Paleo Friendly
Direct Trade
Sustainably Sourced
No Artificial Colors or Preservatives
INGREDIENTS: Organic Quince, Organic Lemon Peel, Organic Linden Flowers And Leaves, Organic Eucalyptus, Organic Peaches, Organic Ginger, Organic Lemon Myrtle, Organic Black Pepper, Organic Hawthorn Leaves, Essential Tangerine Oil.
Product packaging may vary. In-stock items may take 10-20 business days to arrive.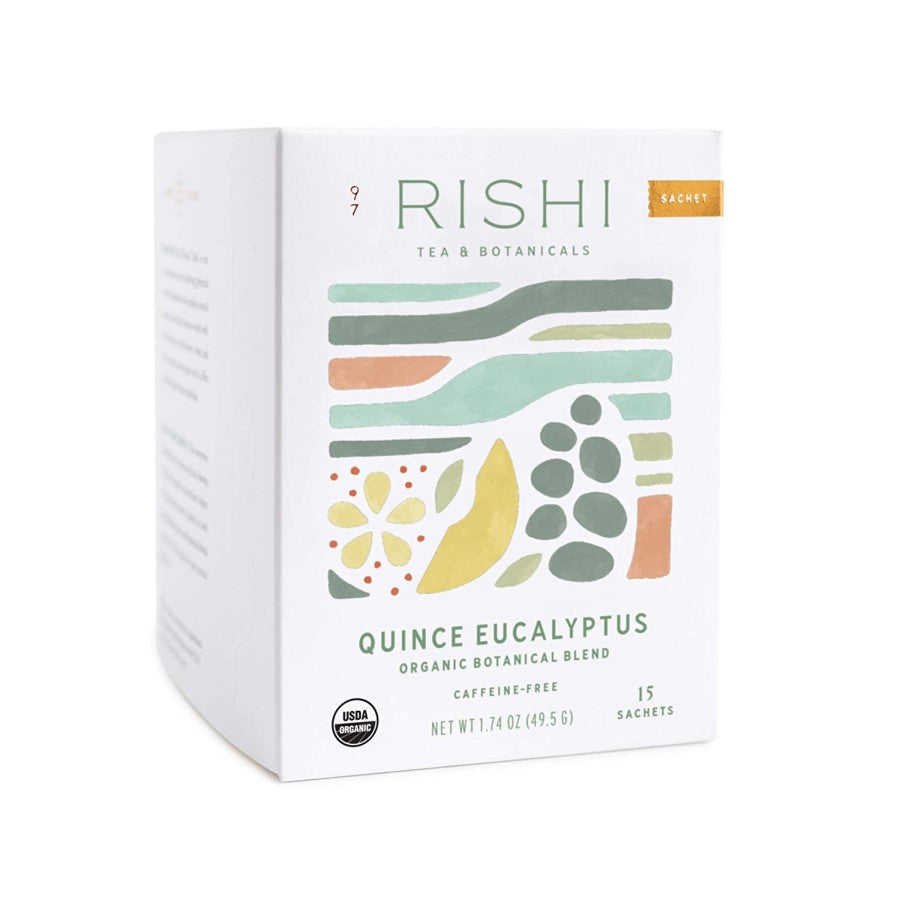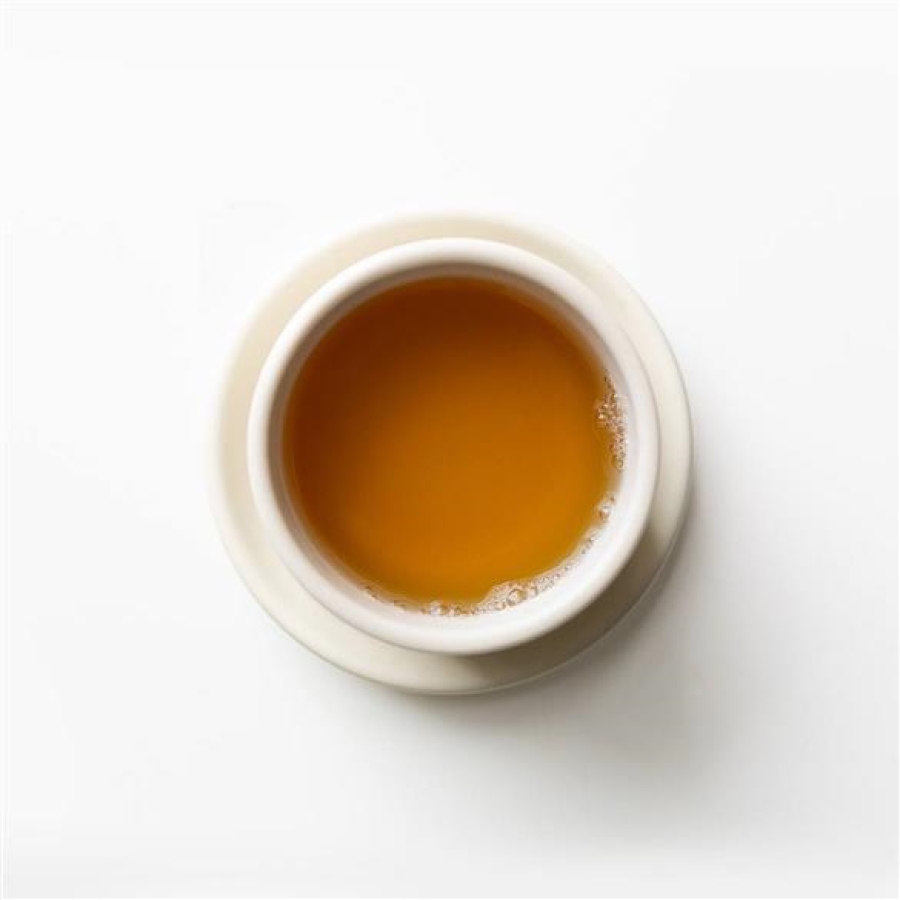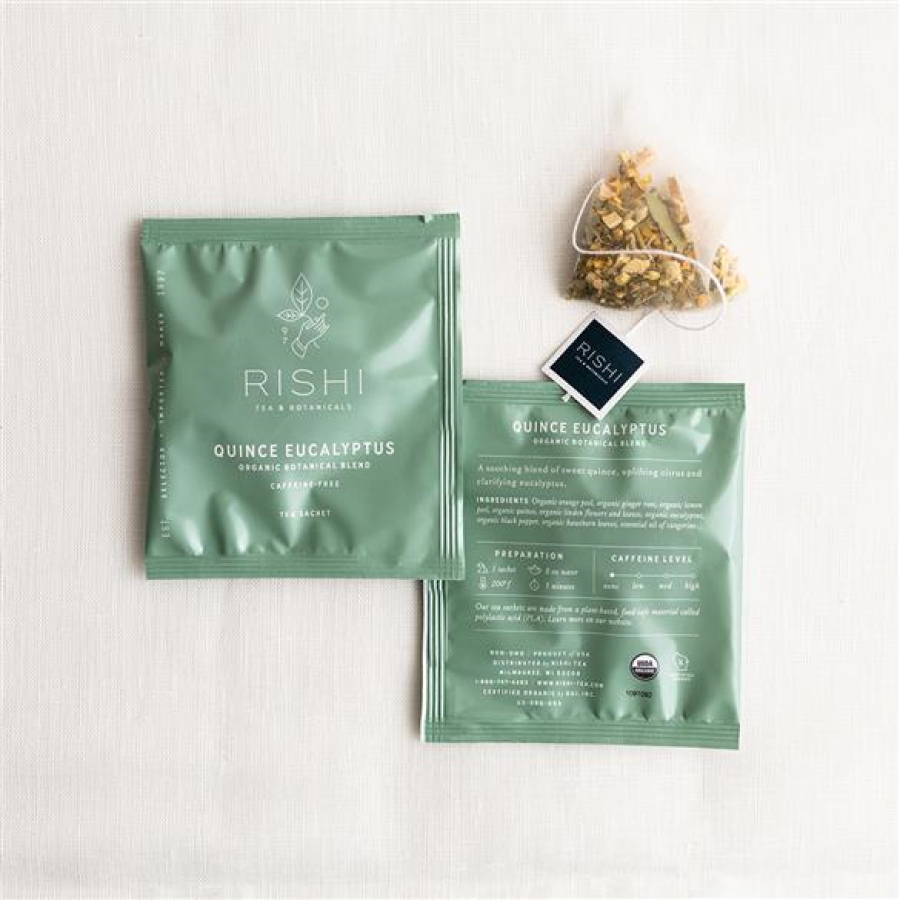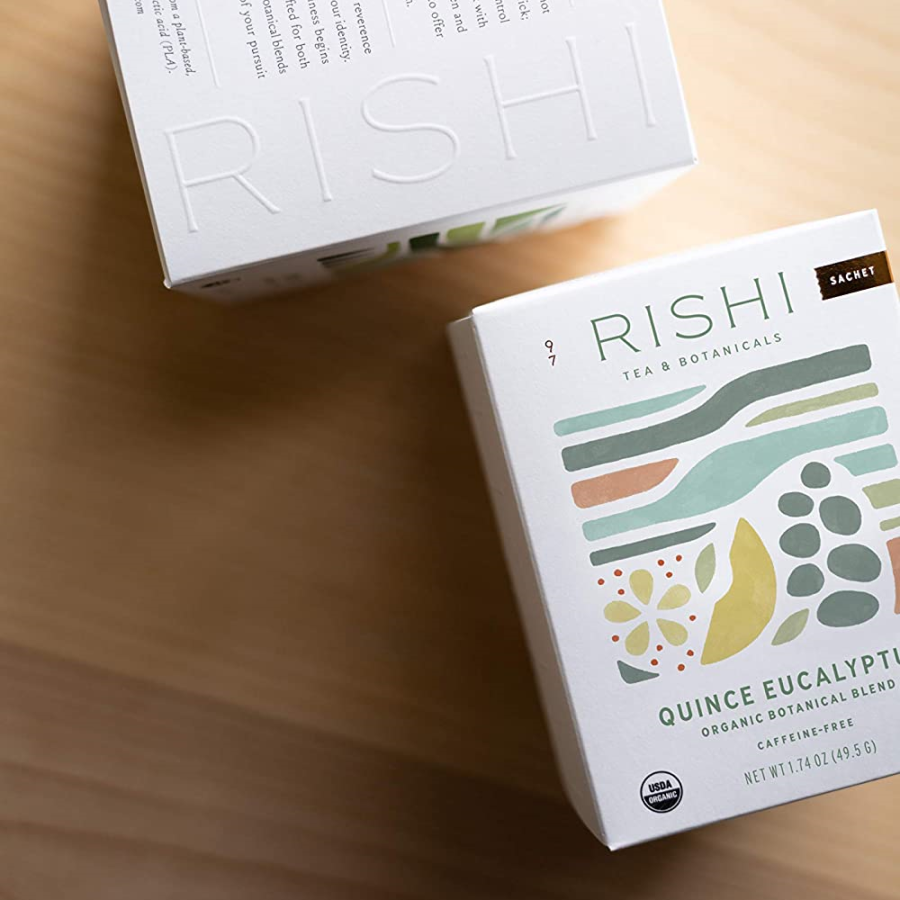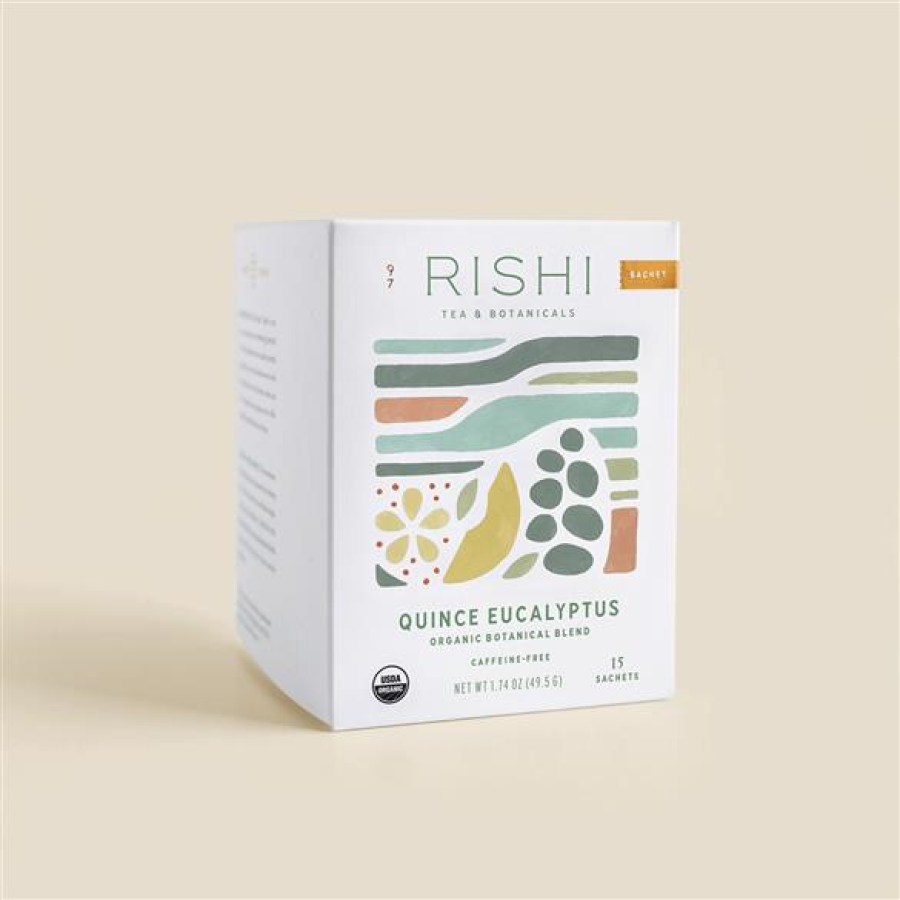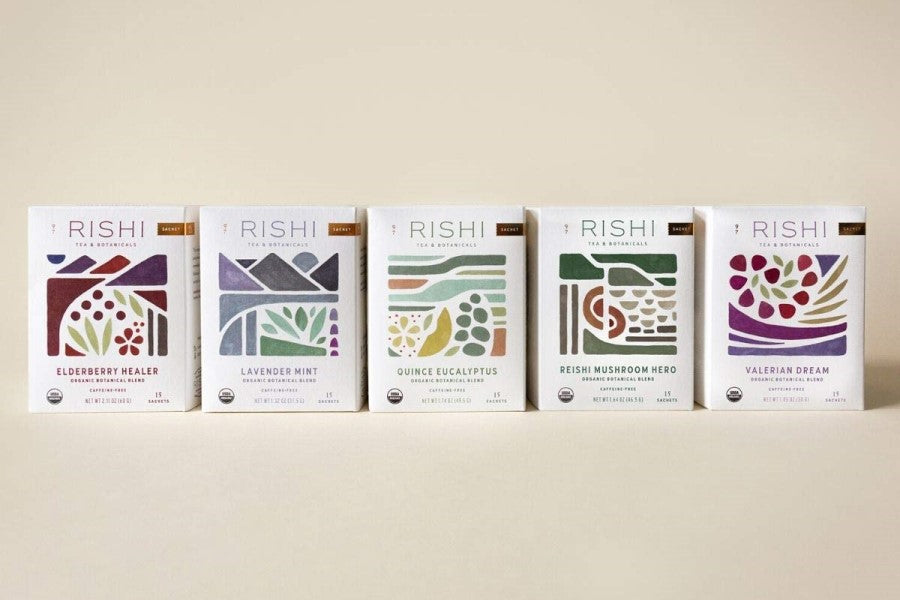 I'm an herbal tea a day kinda girl. Lol
I love sipping herbal teas and this one is a true delight. Nice natural taste and healthful benefits.