Rishi Tea Turmeric Ginger Organic Botanical Blend 15 Sachets
Regular price

Sale price

$14.99

Unit price

per
Share
Turmeric, ginger, and lemon have been a winning combination over the centuries, being used as an ancient herbal recipe for longevity, balance, and stamina. This fresh botanical blend combines inflammatory fighting golden turmeric root with zesty ginger and strengthening licorice root. The addition of fragrant lemongrass and a citrus fusion create a sweetness to balance out those roots in this no caffeine organic herbal tea.
With a commitment to quality and culinary arts, Rishi Tea and Botanicals has been the vanguard of teas since 1997. Tea was originally a food and medicine long before it became a steeped beverage. Working closely with artisan growers, Rishi cares about ethical trade, direct sourcing, and sustainability—resulting in fresh tasting, high quality organic teas promoting a healthy and balanced life. Even the sachet tea bags are plant based, with no glues, staples, or metal. They're biodegradable with a cotton string.
Rishi Turmeric Ginger is considered a botanical blend herbal tea and is naturally caffeine free. Whether you're sipping as a get well soon drink, adding this brewed beverage to recipes, or simply perking up your day in a healthful way, this is a bright and remarkably aromatic tea that is both energetic and warming. Sip, savor, and enjoy the cheerfulness of this sunshine hued organic turmeric ginger botanical tea!
Organic
Non-GMO
Caffeine Free
Vegan
Keto and Paleo Friendly
Direct Trade
Sustainably Sourced
No Artificial Colors or Preservatives
INGREDIENTS: Organic Ginger Root, Organic Turmeric Root, Organic Licorice Root, Organic Lemongrass, Organic Orange Peel, Organic Lemon Peel, Essential Orange And Lemon Oils.
Product packaging may vary. In-stock items may take 10-20 business days to arrive.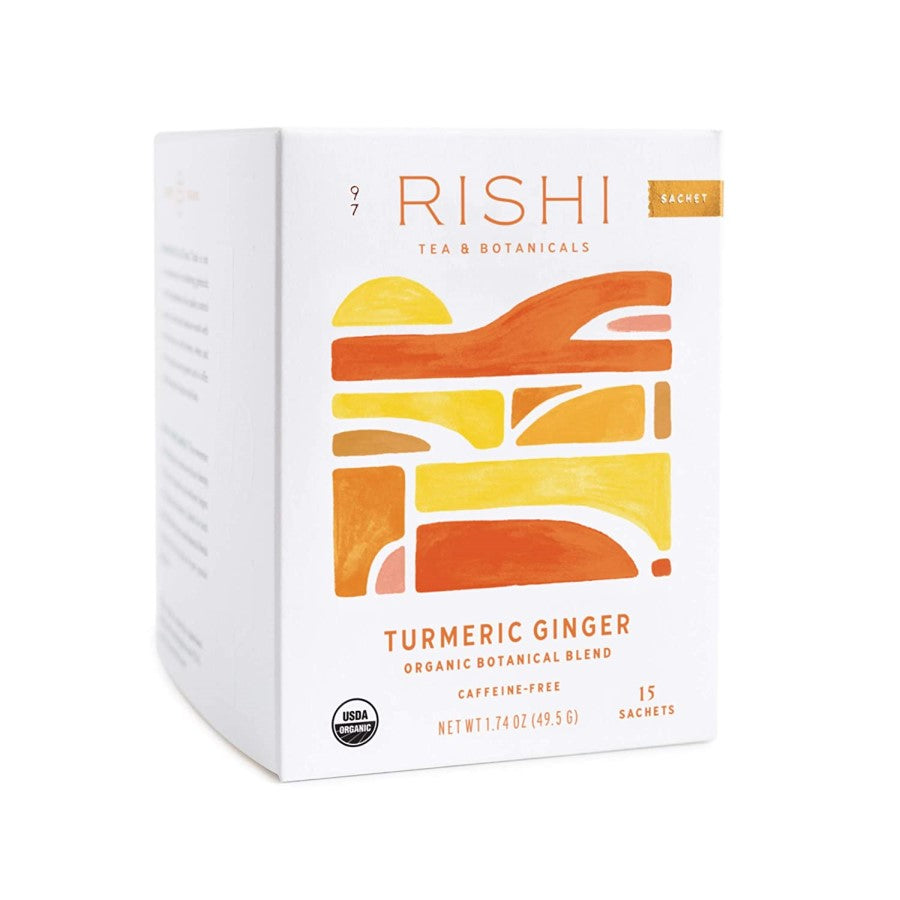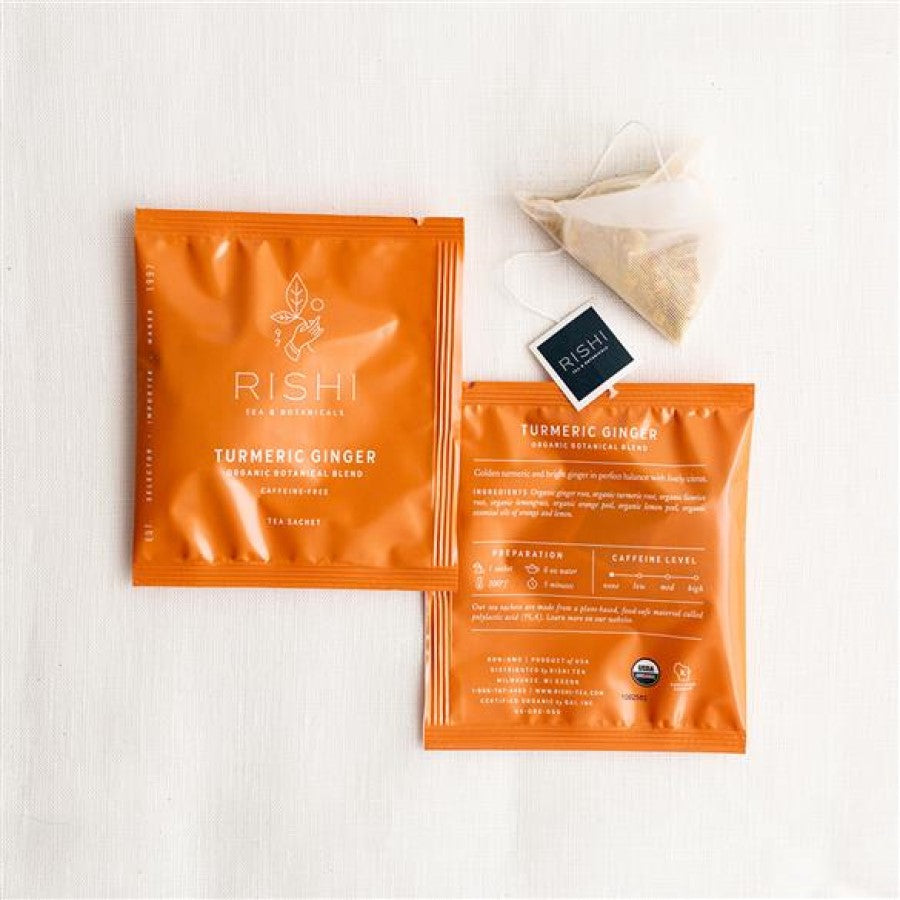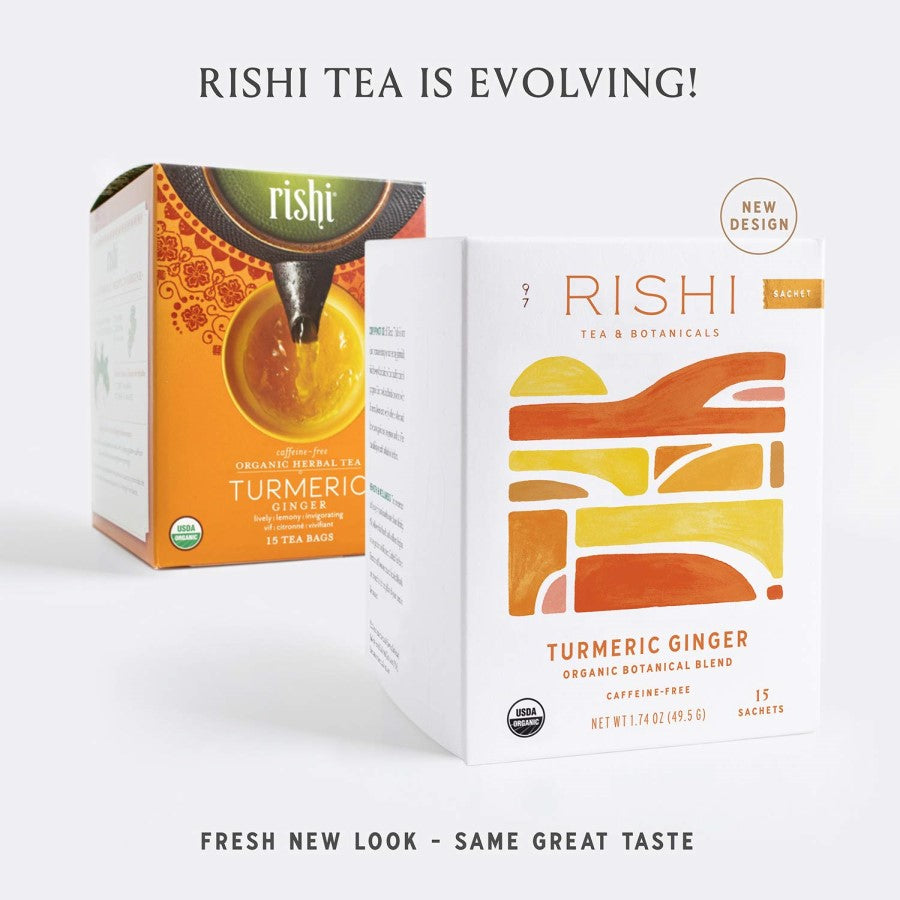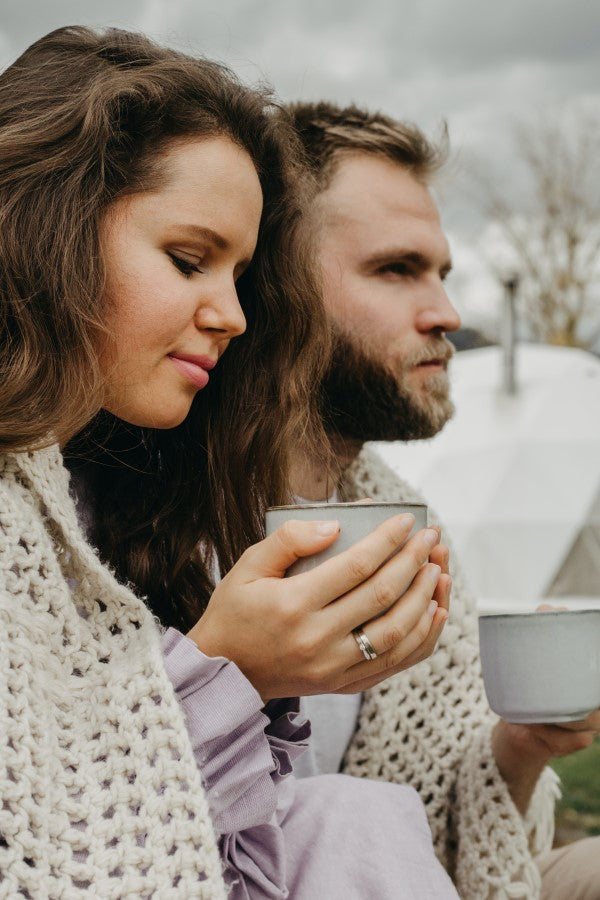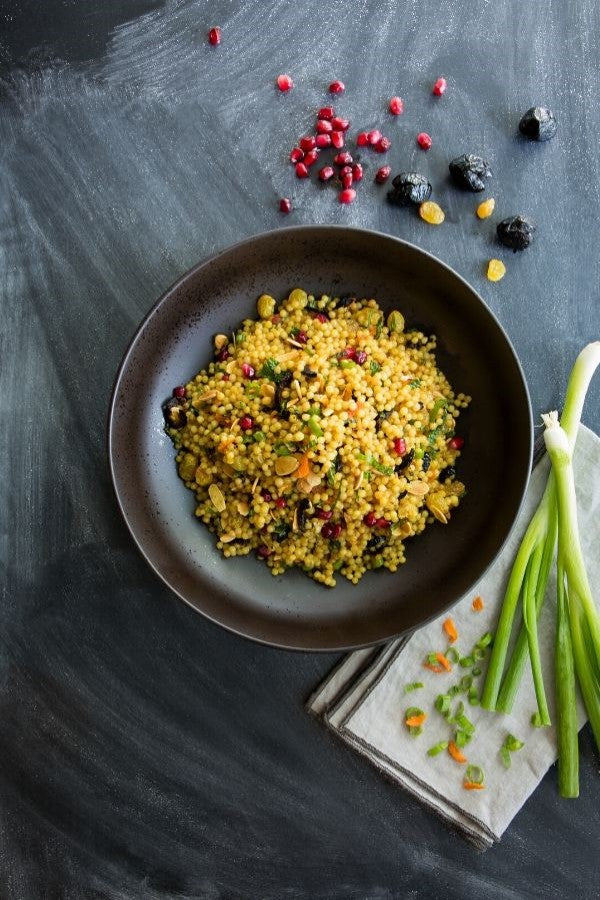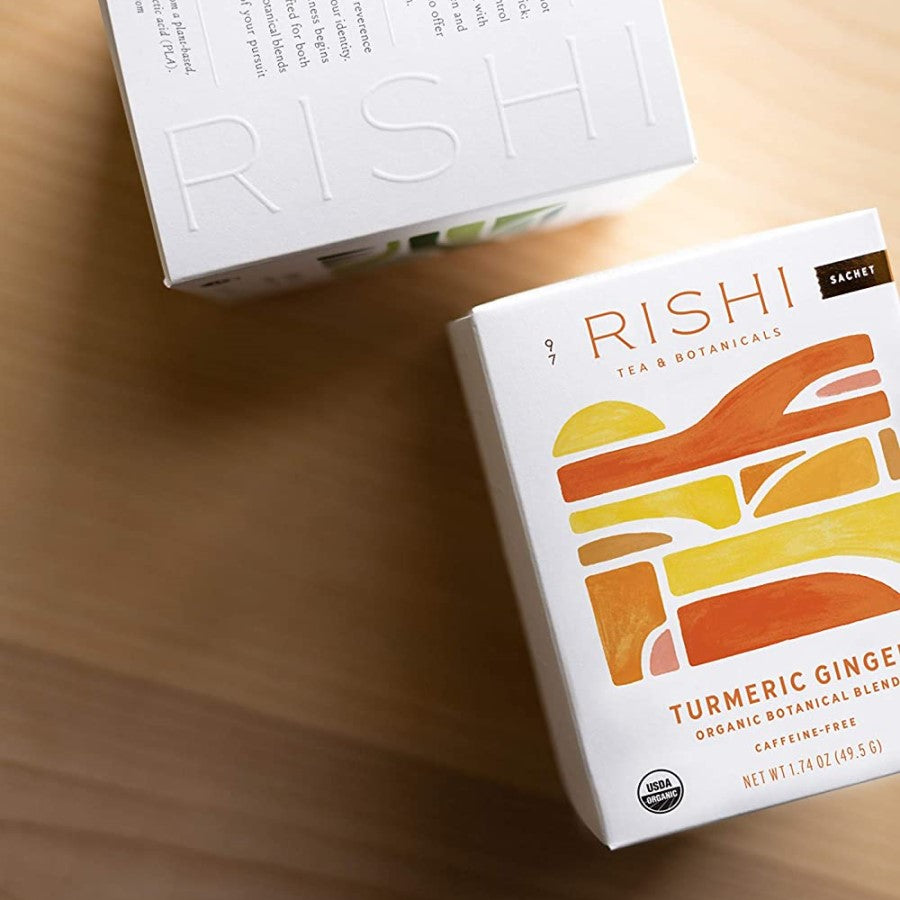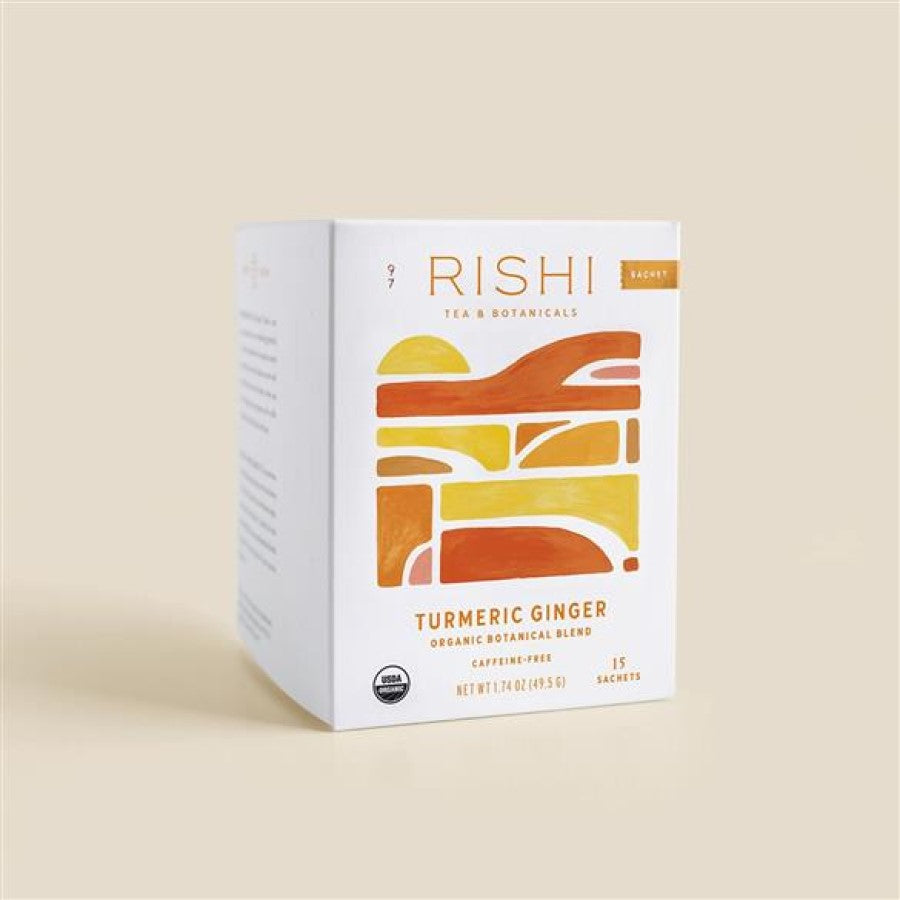 Good tea for health and well-being.
I was just reading up on how turmeric and the curcumin it naturally contains is excellent for breast health. Another great organic tea that nourishes the body.
Spicy, well balanced.
This is a great choice for sipping to recharge and rejuvenate. Excellent tasting tea!
Very nourishing.
This is one of those earthy teas that you sip and just feel better from. Definitely a good one to have on hand and drink especially if you're feeling a bit run down.