Serenity Kids Bison With Organic Kabocha & Spinach 3.5oz
Regular price

Sale price

$5.99

Unit price

per
Share
Babies need protein and healthy fats to grow their little brains and bodies. Serenity Kids nutritious baby food is created by combining wholesome ingredients in small batches. Since everything stays in the convenient pouch, bringing them up to a non-boiling temperature allows for maintaining maximum ingredient nutrition (like the way studies have proven that pressure cooking preserves more vitamins than any other cooking method). The end result leaves the healthy fats, proteins, fibers, carbohydrates, and minerals 100% in tact, giving your little one essential macronutrients.

Grass Fed Bison with Organic Kabocha Squash and Spinach is baby food that's packed with nutrition and flavor because every bite counts! Why does grass fed and grass finished bison matter? It's natural for the animal and the earth. These bison are humanely raised through holistic regenerative grazing with lifelong access to pastures. Pasture raised meats are proven to be extra high in omega-3's, iron, and conjugated linoleic acids (CLAs) which are essential for your baby's growth and brain development. The organic squash and spinach are rich in fiber and vitamins. With no added sugars or preservatives, these allergen free, easy on-the-go blended and balanced puree food pouches are a super nutritious baby food your little one will love!

3.5oz Pouch Keto Friendly Baby Food
Grass Fed Bison
Gluten Free
Non-GMO
No Artificial Flavors or Preservatives
No Sugar Added
Dairy Free
INGREDIENTS: Organic Kabocha Squash, Grass Fed Bison, Water, Organic Spinach, Organic Avocado Oil.

Product packaging may vary. In-stock items may take 10-20 business days to arrive.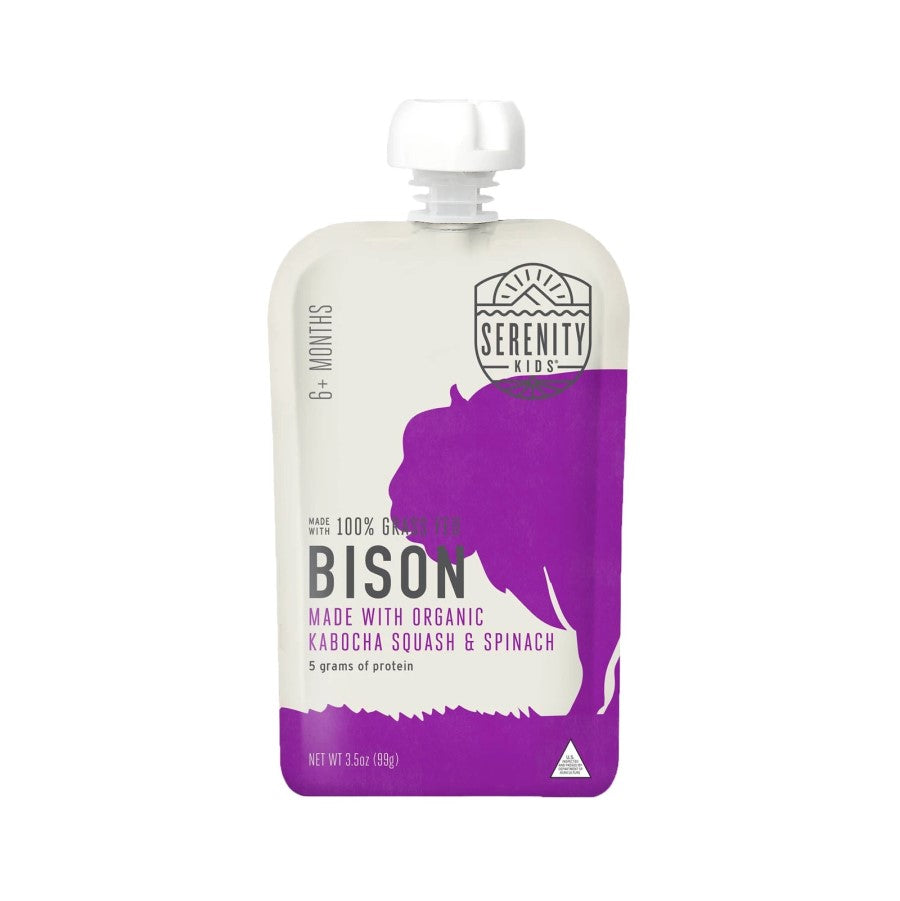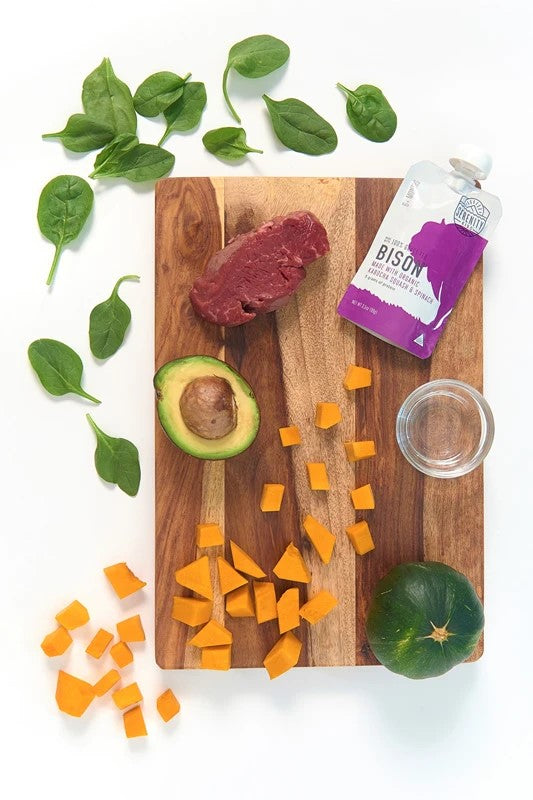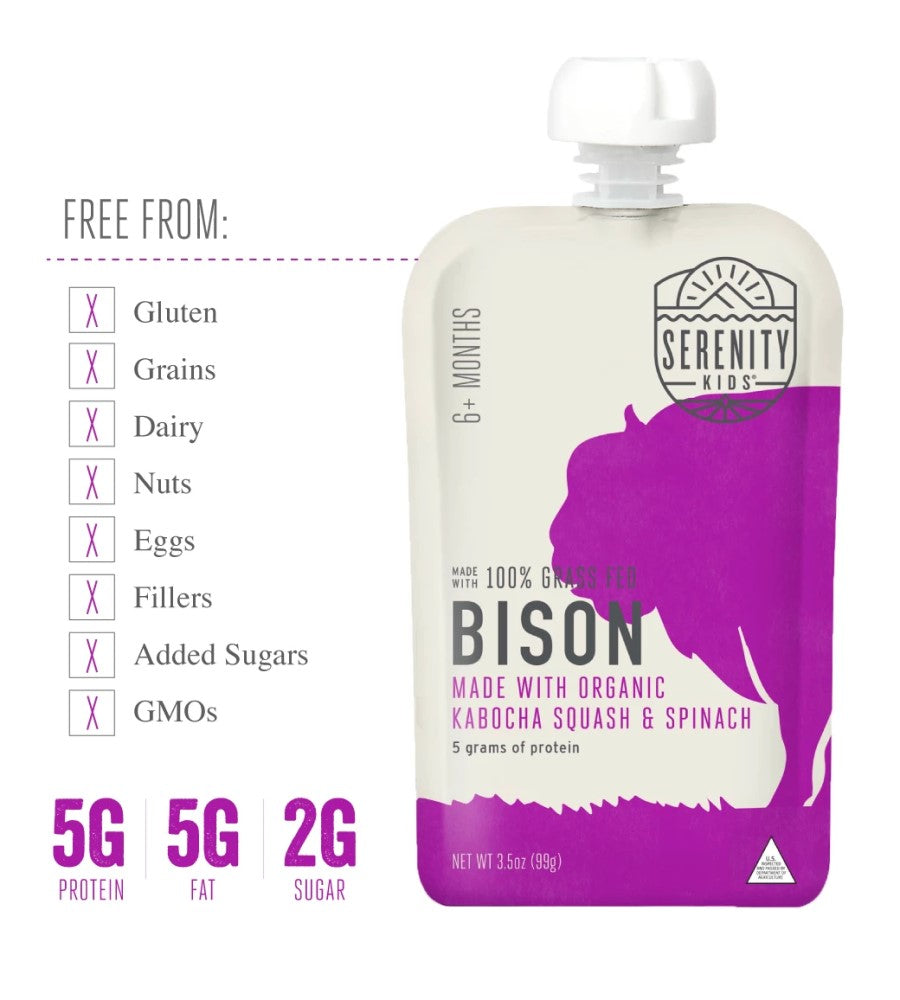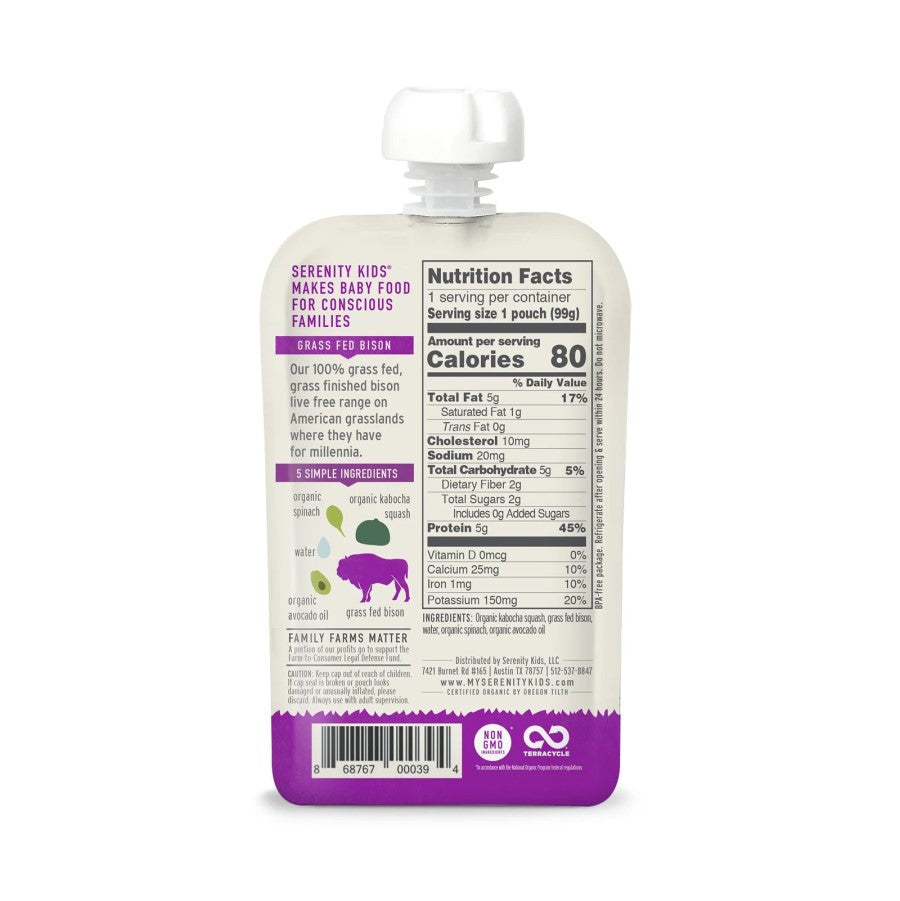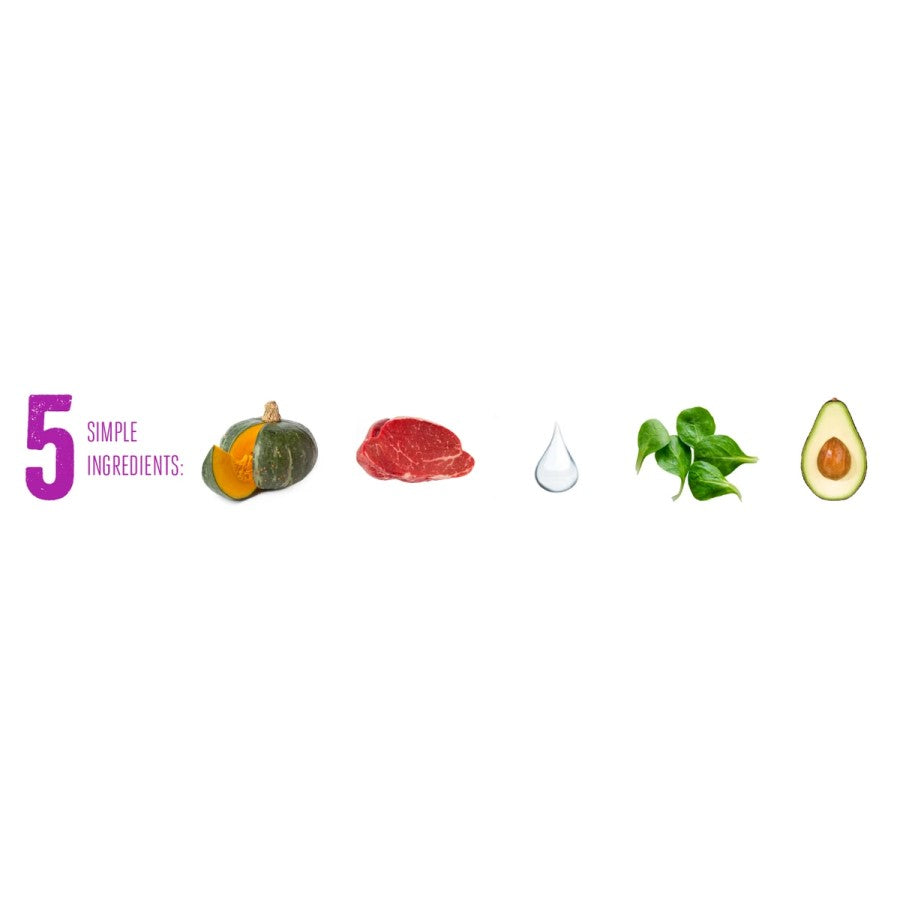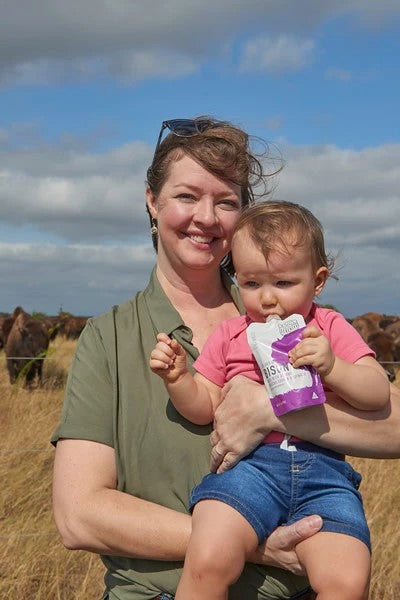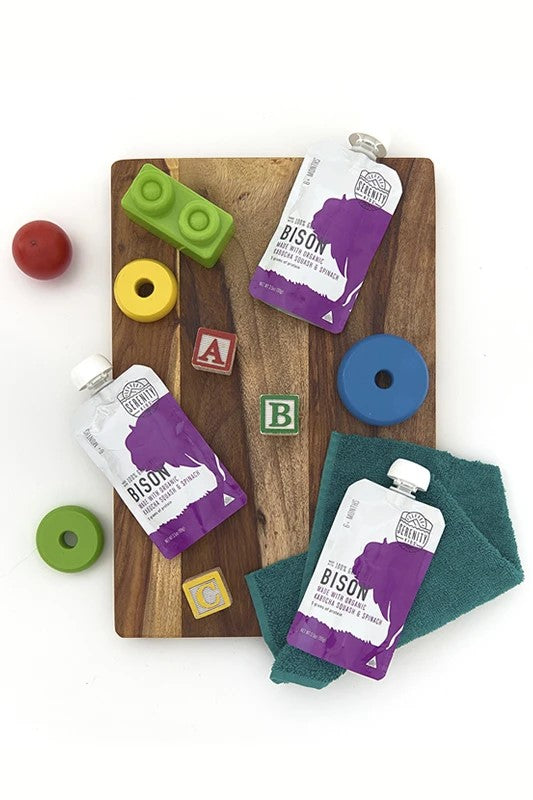 Little meat eaters….
If mom & dad are eating carnivore diet, why not give toddlers carnivore diet too? This is very nutritious carnivore baby food & they love the taste & texture. Plus the to-go pouches are perfect for the diaper bag or letting them eat in their car seat.
Baby bison
Bison baby food....this is such a wholesome food he loves. We chose it since the bison are grass fed & all the ingredients are so transparent & real.