TruRoots Organic Quick Cook Olive Oil & Sea Salt Blend 8.5oz
Regular price

Sale price

$7.99

Unit price

per
Share
Grains, seeds, and legumes have been enjoyed for centuries and are packed full of nutrients! In these delightfully flavorful olive oil and sea salt pouches, you'll find a perfect medley of organic quinoa, brown rice, and lentils that are ready to heat and enjoy.

TruRoots cares about getting back to the roots of organic farming, growing quality food in a sustainable way. The results are clean, nutritious ingredients that not only taste good, but are good for you!
Quinoa is a complete protein and contains all nine essential amino acids. Rice is a rich source of fuel for your body and is full of important minerals and vitamins. Lentils are one of the world's oldest health foods. They're heart healthy, low in fat, and contain beneficial fiber and iron. These non-GMO and whole grain ingredients combine with a sprinkle of sea salt and splash of olive oil for an easy to make dish full of flavor and satisfying texture.
How do you cook these lentil, quinoa, brown rice pouches? Very easily! If you want to microwave, they're ready in just a moment or so. If you stay away from microwave cooking for health reasons, you can still enjoy these convenient meal packets by simply pouring the pouch contents right into a small skillet with a couple tablespoons of water. This healthy blend of tasty grains paired with organic lentils, makes a quick cook dish—offering wholesome, easy nutrition in every meal!
Organic
Non-GMO
Gluten Free
Vegan
Natural Plant Protein
Rich In Nutrients
No Preservatives
INGREDIENTS: Water, Organic Quinoa, Organic Brown Rice, Organic Lentils, Organic Olive Oil, Sea Salt.
Product packaging may vary. In-stock items may take 10-20 business days to arrive.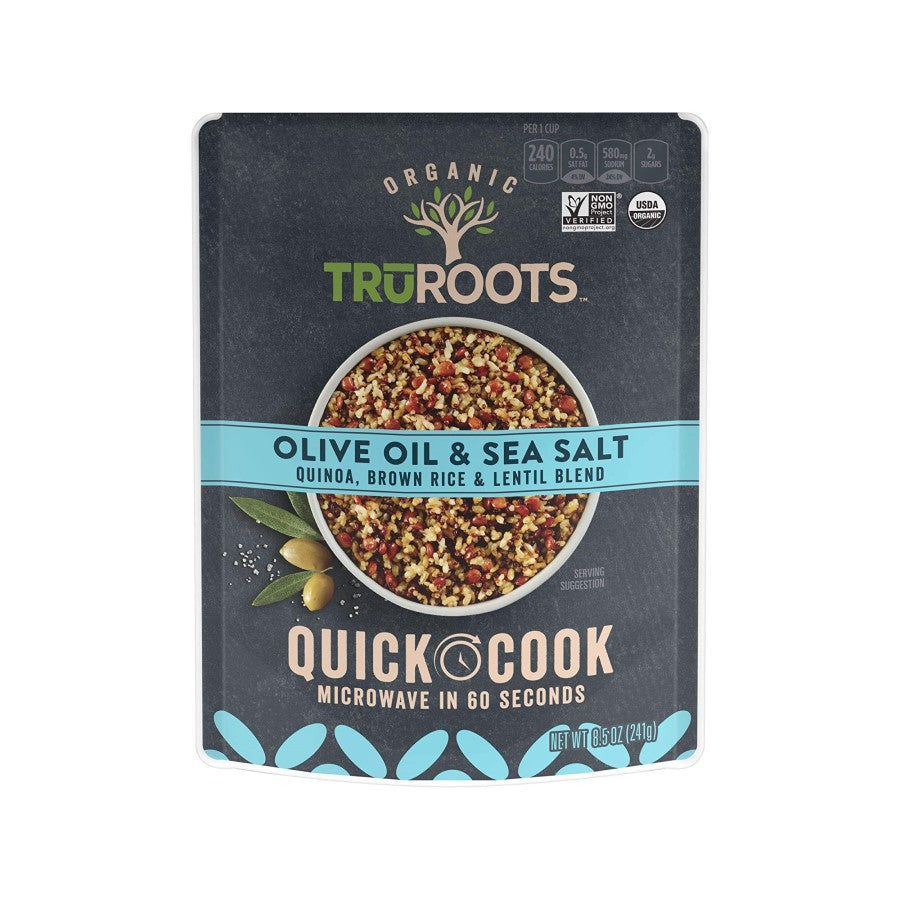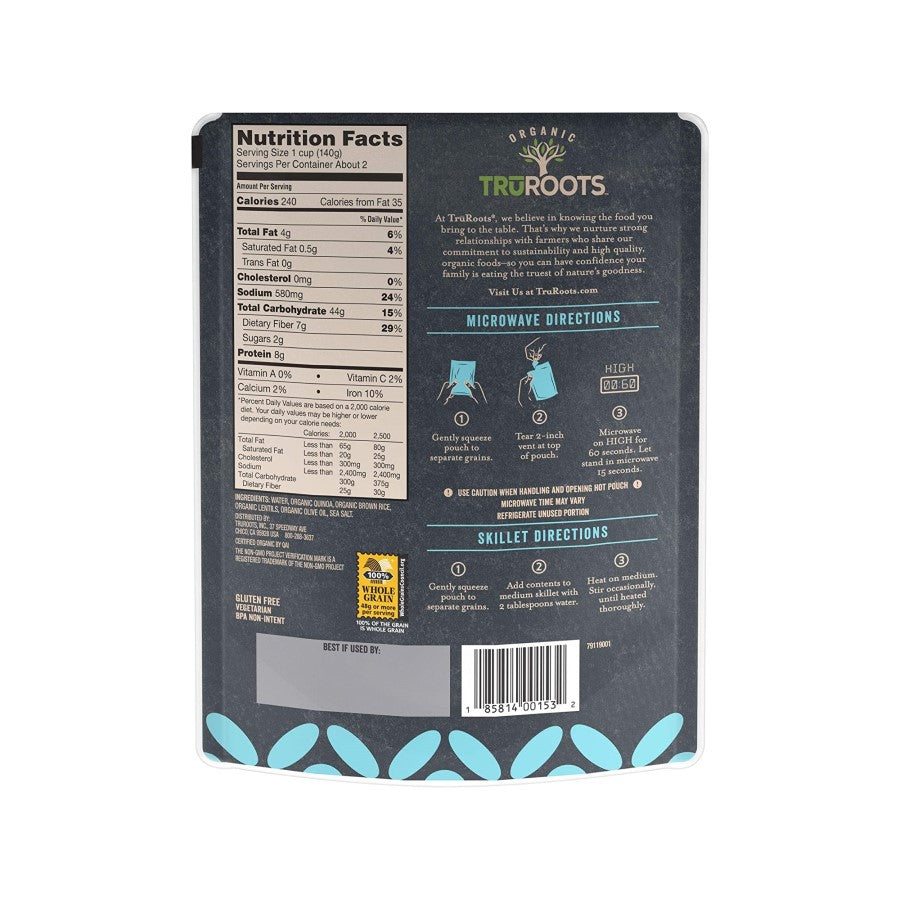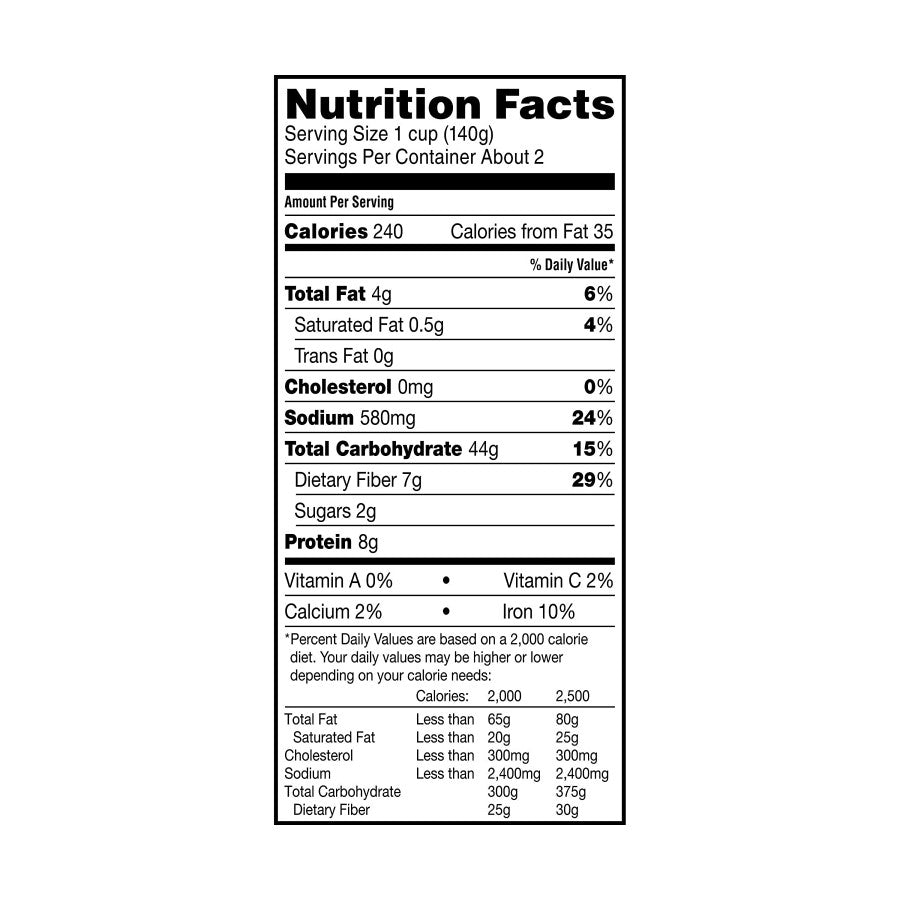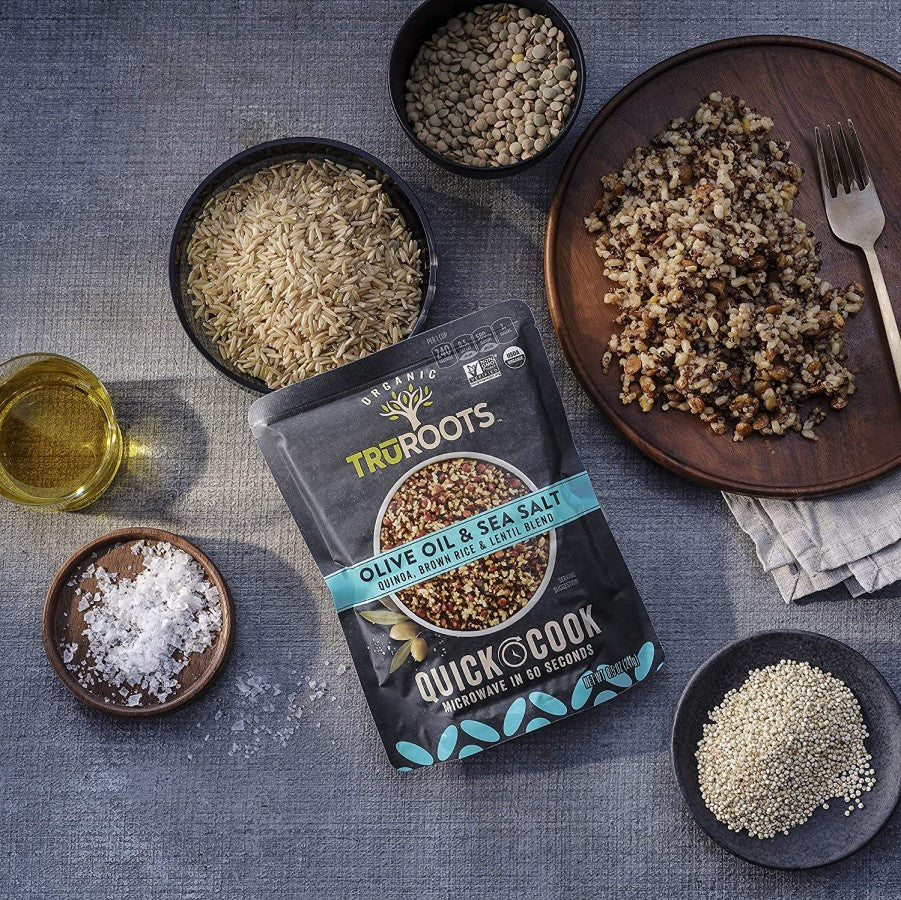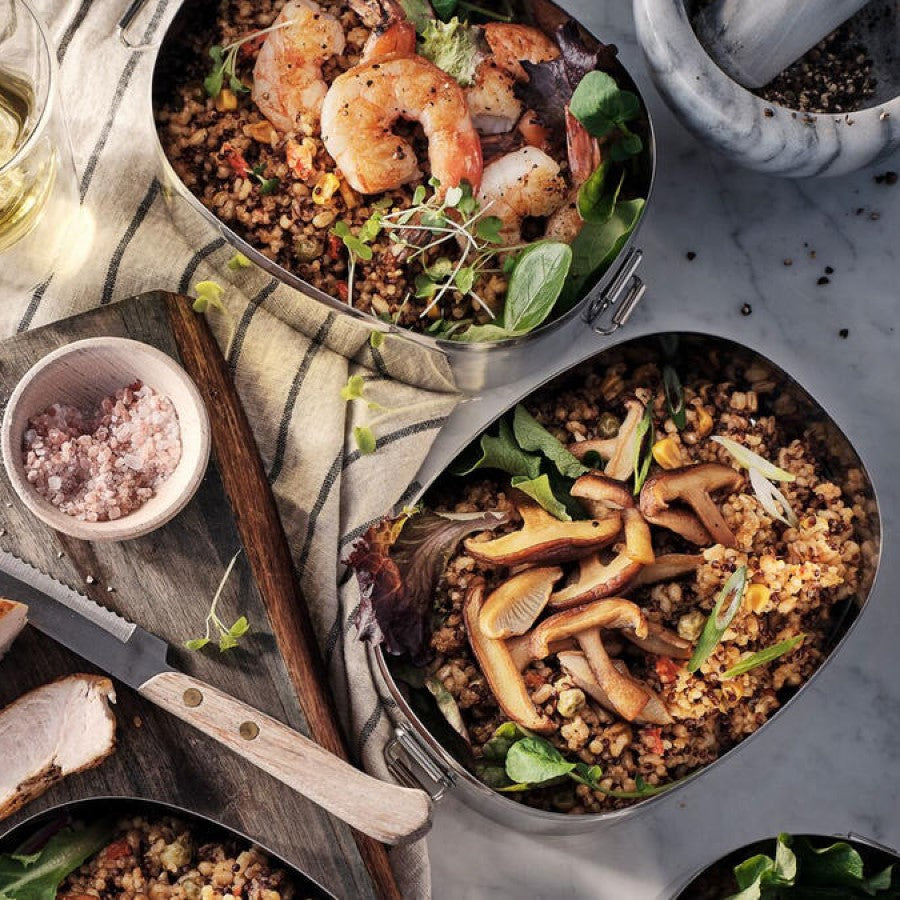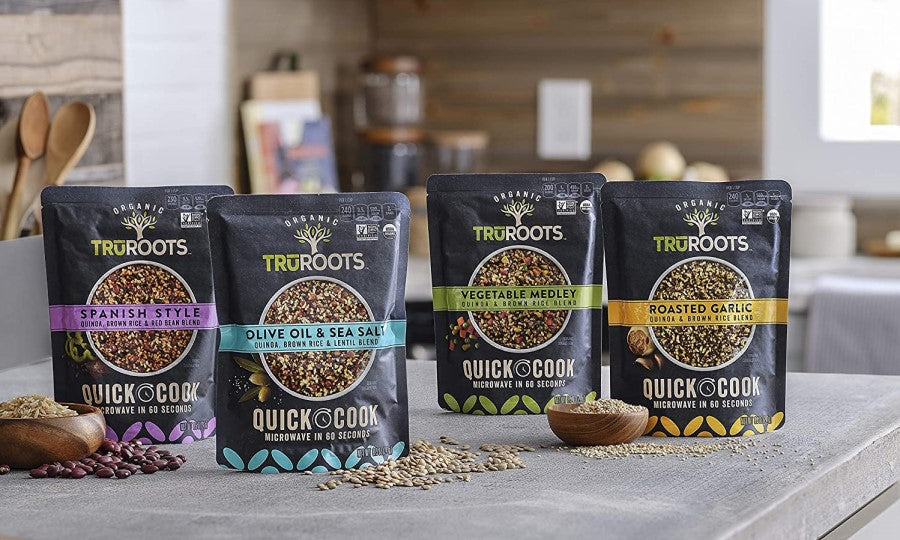 Absolutely delicious and great customer service on the order!
We really appreciated the excellent customer service in expediting the shipping on our order to get in to us in time for Thanksgiving.
Especially because we have a family member with Celiac Disease who can only eat gluten free, it was particularly important to us to receive our order in time for the holiday.
Your customer service rep was extremely responsive to our circumstances and we received our order in time.
We all felt it was absolutely delicious!
We were so happy we could help make your meal perfect and allergy safe for your family member! It was our pleasure. Thank you very much for your nice comments. :)
good work lunch
these r so ez 4 lunch at work
simple & delicious
SO happy these are back IN stock again. we like these pan cooked-not microwaved but such quick & ez side dish