Yaupon Brothers Organic Lavender Coconut Yaupon Holly Tea 16 Sachets
Regular price

Sale price

$14.99

Unit price

per
Share
Enjoyed by Floridians for thousands of years, yaupon holly tea is an antioxidant superfood classic just waiting for you to steep and sip. What is yaupon? A North American cousin to yerba mate, the naturally caffeinated herbal tea leaves of yaupon holly serve up a tannin free cup of tea that's naturally sweet and impossible to over steep. Yaupon Brothers Lavender Coconut tea has a light coconut flavor for a refreshing summer tea—while being great hot or cold—offering versatility all year long, especially for lavender fans.
The indigenous people of Florida gave their warriors yaupon before battles and hunting for the strength and energy it provided, believing it to also purify mind and body. Yaupon Brothers American Tea Co. started with two brothers. Organically grown in Florida, each tea leaf is hand picked, carefully dried or fire roasted, and then milled. Yaupon is the only naturally caffeinated plant species that grows in the US and Yaupon Brothers are bringing back America's first cup of tea. Even the sachet tea bags are fully compostable, recycle friendly, and in a reusable eco tube.
Lavender Coconut yaupon holly tea is a perfect fusion of organic rooibos, lavender flowers, holly, and the tropical vacation taste of coconut. With good caffeine levels and no bitter tannins, it's a sustainable tea that offers a jitter free energy boost without a crash, better focus, and even naturally calming properties for healthy tea sipping, morning or night.
Organic
Non-GMO
Caffeinated
Vegan
Keto and Paleo Friendly
Sustainably Sourced
No Artificial Colors or Preservatives
100% Recyclable Eco Tube
INGREDIENTS: Organic Yaupon Holly, Organic Lavender Flowers, Organic Rooibos, Organic Natural Flavor.
Product packaging may vary. In-stock items may take 10-20 business days to arrive.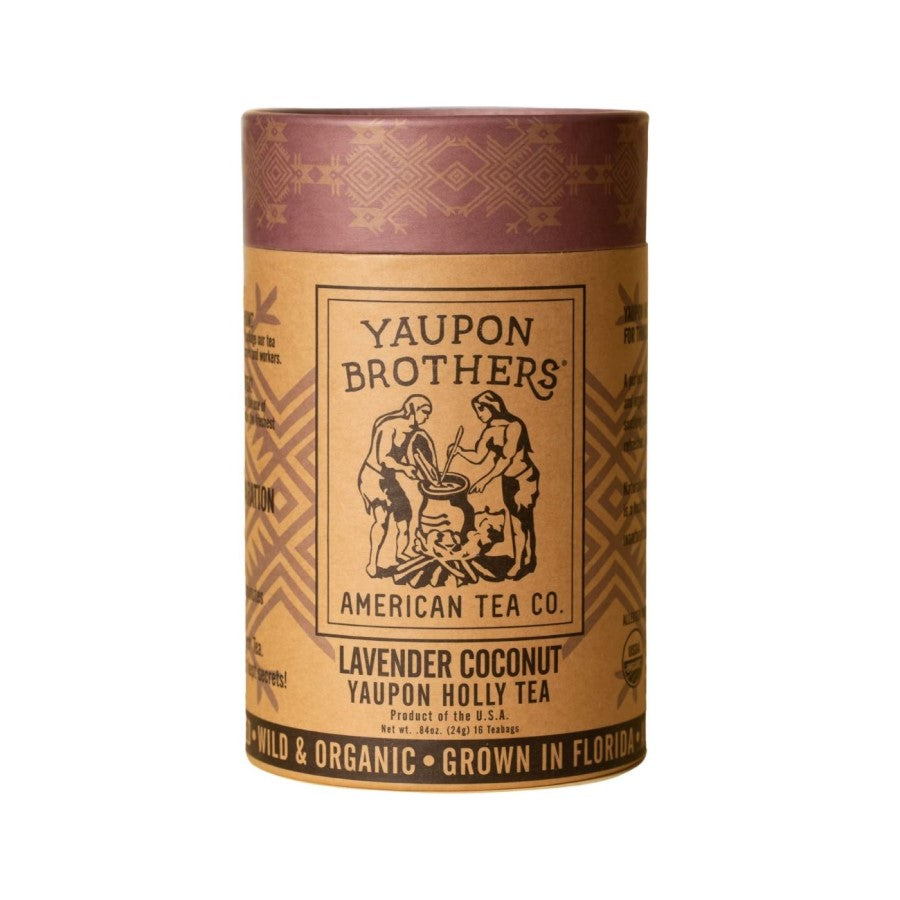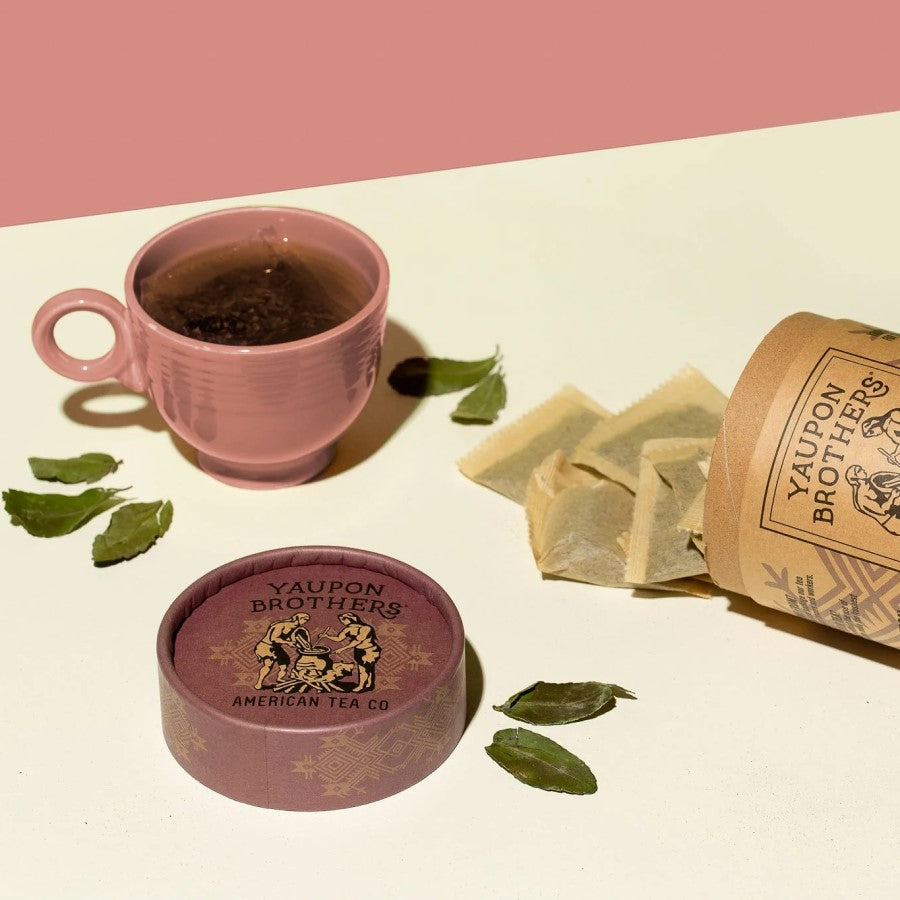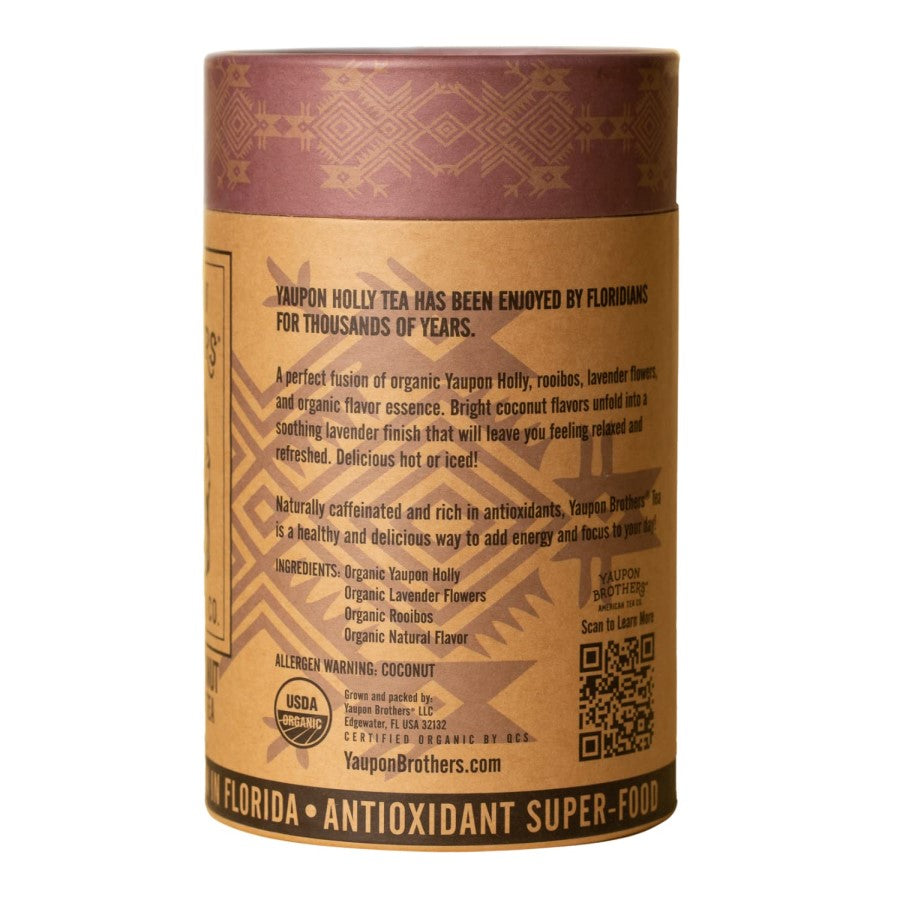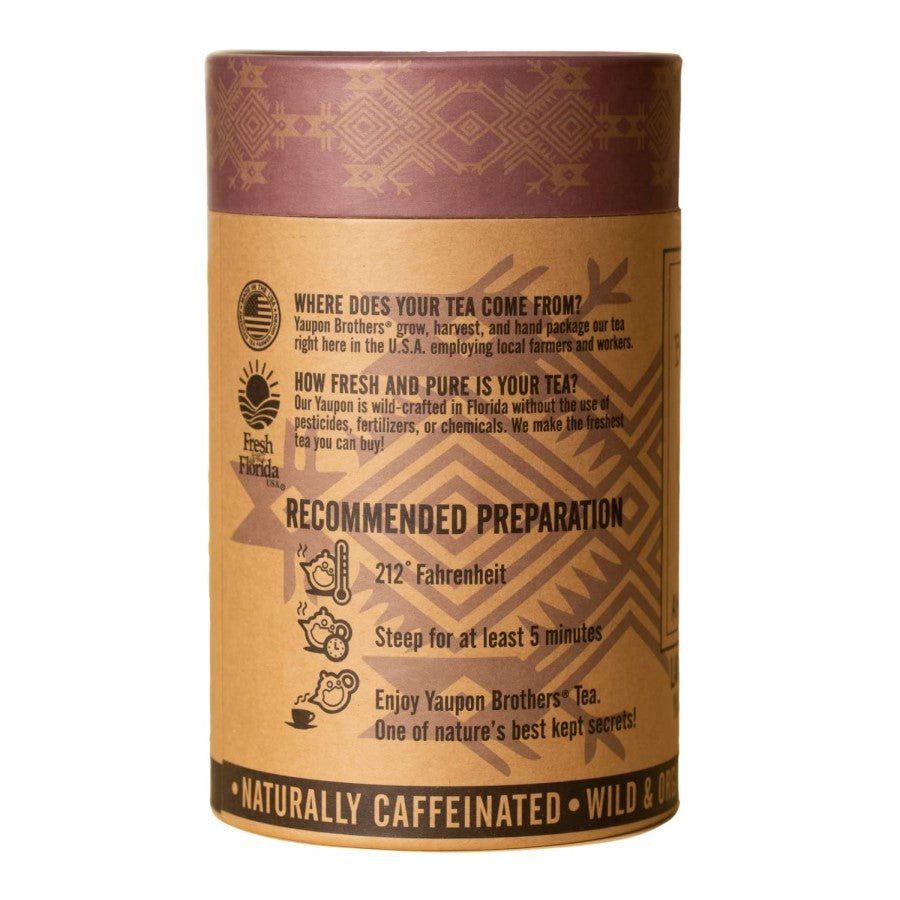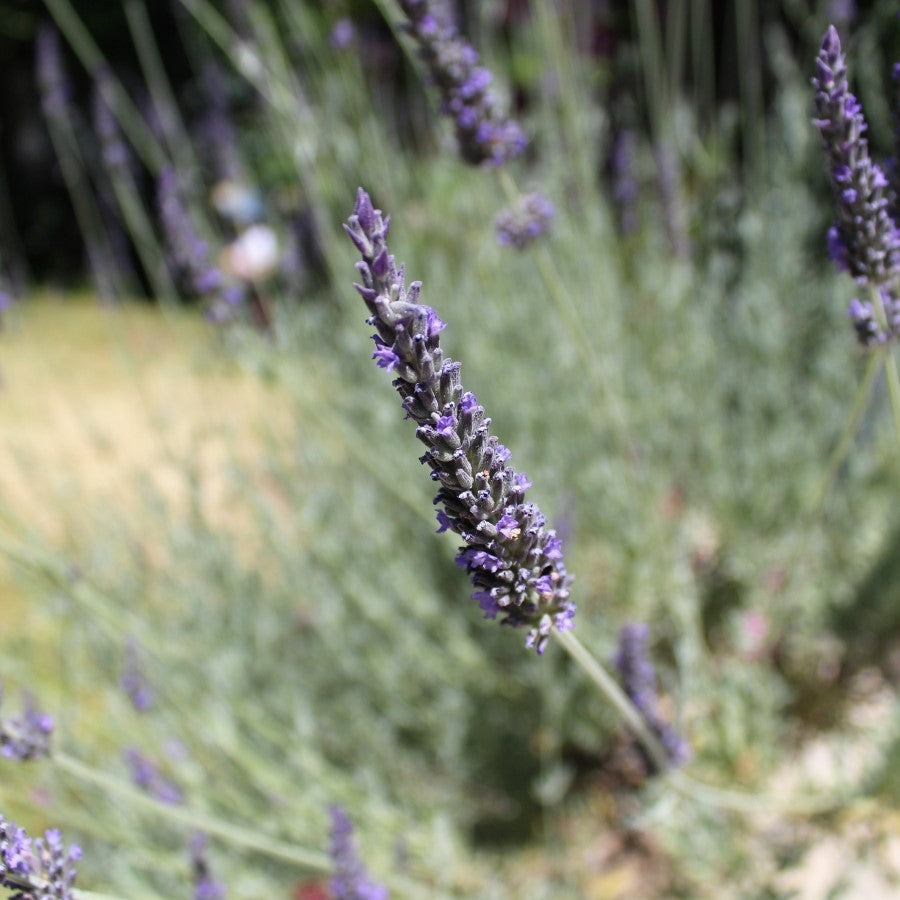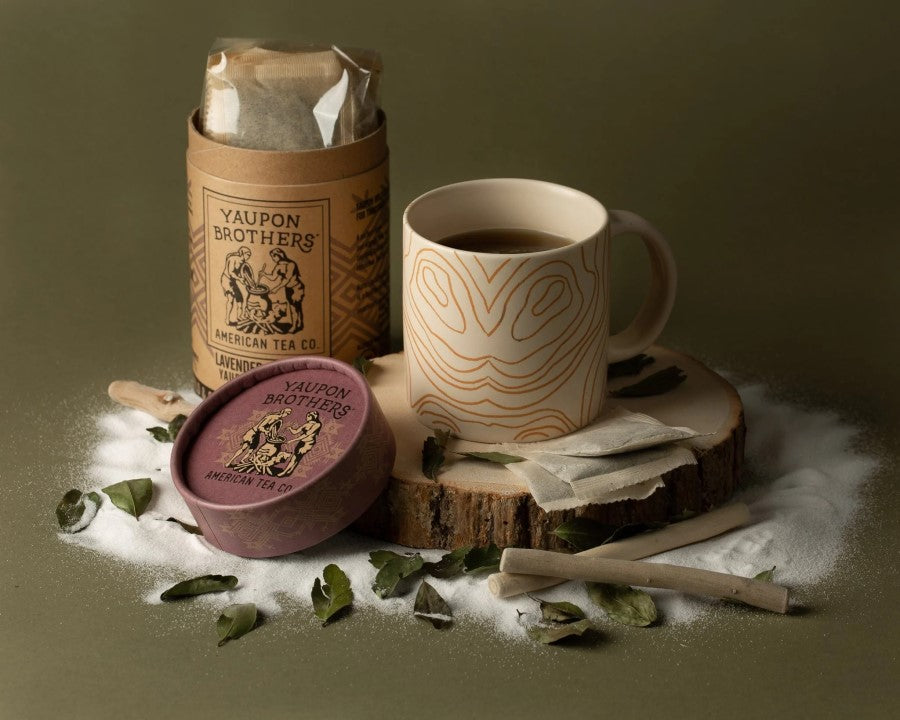 💜
I'm in love. The lavender taste is supreme!