Kalahari Biltong Original 2oz
Regular price

Sale price

$12.99

Unit price

per
Share
Imagine the lean protein of dry-aged beef jerky, the tenderness and texture of prosciutto, and the delicious beef flavor of steak tartare—that's what biltong is like. Using a centuries old, all natural, air-dried process that originated in South Africa, this unique way of preserving meat ensures that the beef retains its full flavor, tenderness, and nutritional integrity.
Kalahari Biltong starts as hand-cut, thinly sliced strips of the finest American top round beef raised with no antibiotics or added hormones. Fat is trimmed off and the meat is seasoned with a blend of vinegar, black pepper, coriander, rosemary, and a dash of sea salt, then allowed to marinate. During an 18 day hang dry in a climate controlled room, the beef develops an extraordinary depth of flavor.
By avoiding high heat or a dehydration method, the beef's nutritional integrity stays intact. Keto and paleo friendly, this high protein beef jerky snack is an all natural choice—ready for your next adventure, mid-day munching, or wine and charcuterie board night.
Air Dried Thinly Sliced Biltong
Gluten Free
No MSG
No Sugar Added
No Artificial Preservatives
Paleo and Keto Friendly
INGREDIENTS: Beef, Vinegar, Salt, Coriander, Rosemary, Black Pepper.
Product packaging may vary. In-stock items may take 10-20 business days to arrive.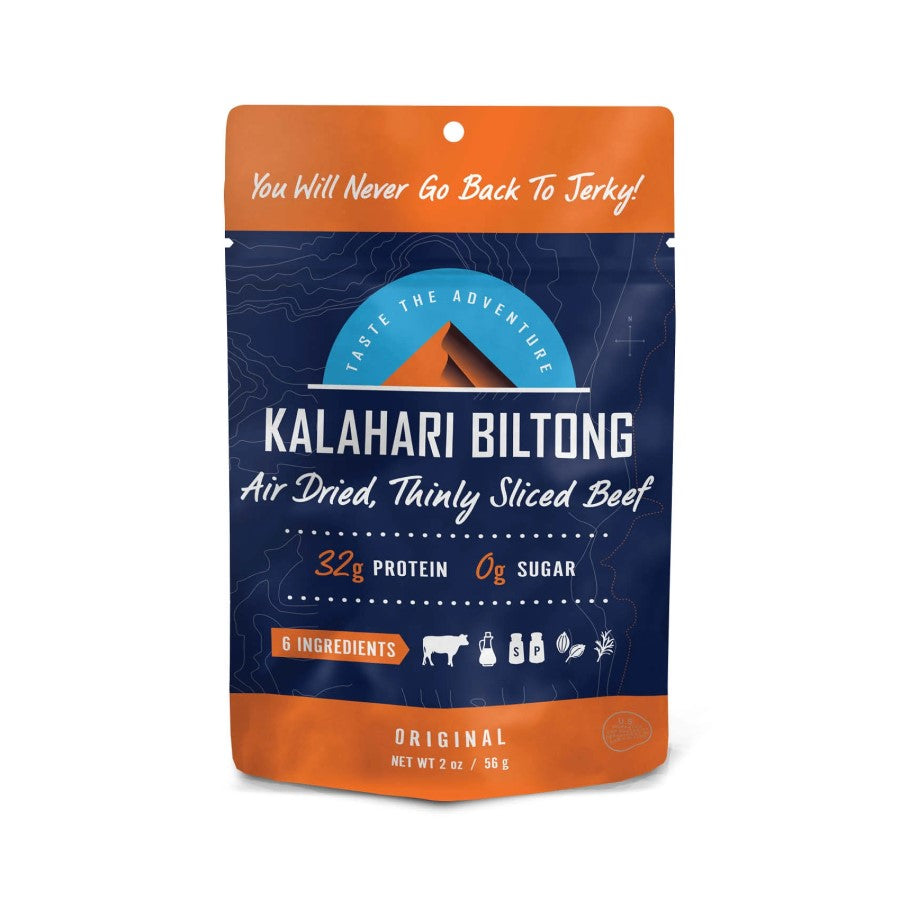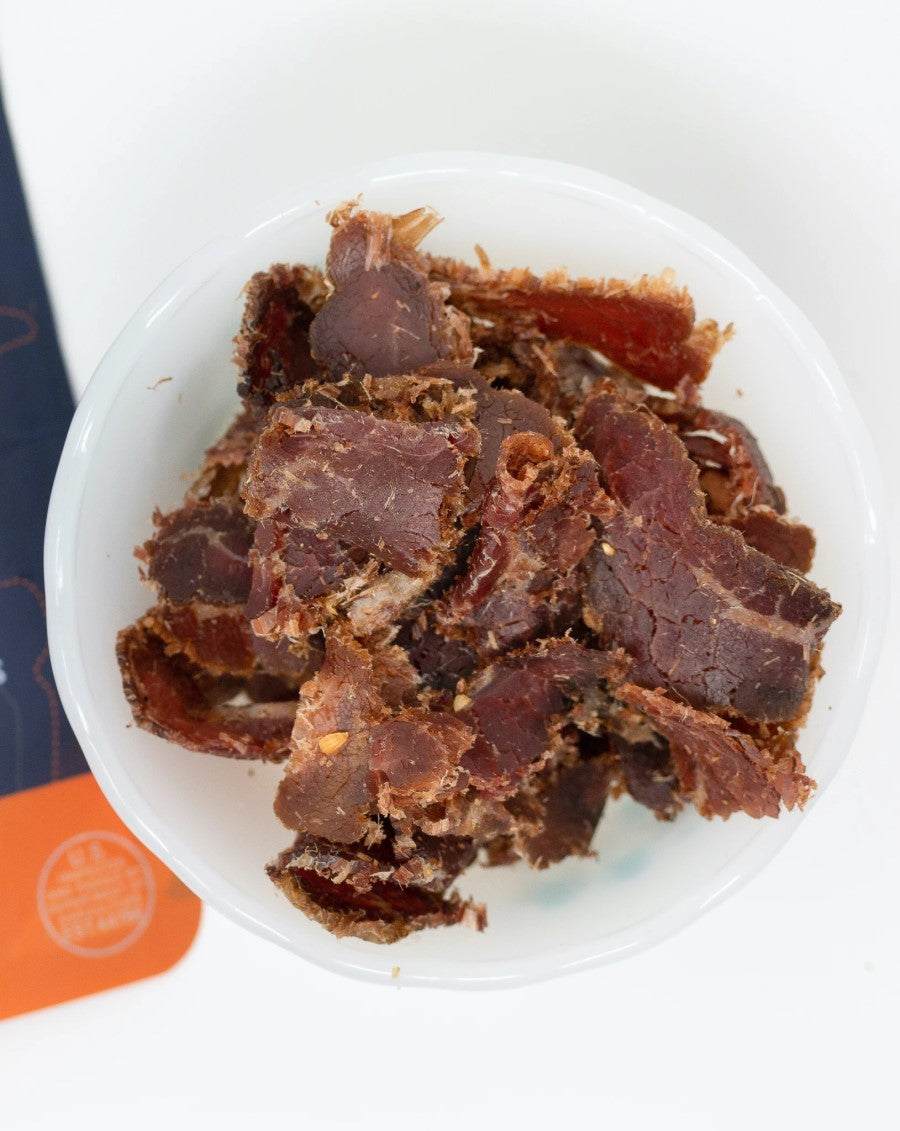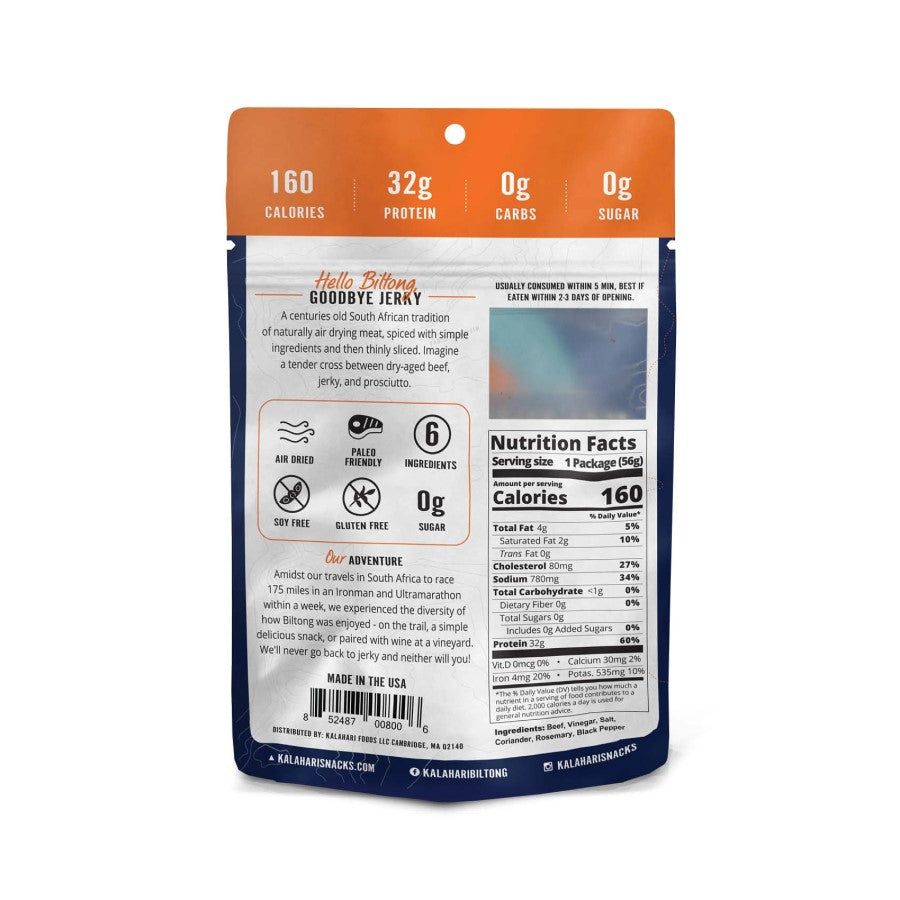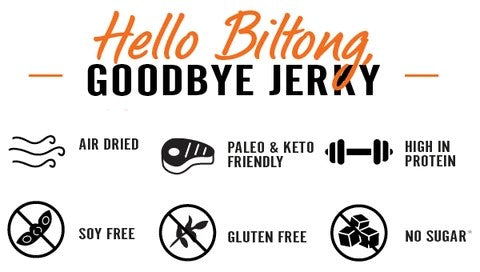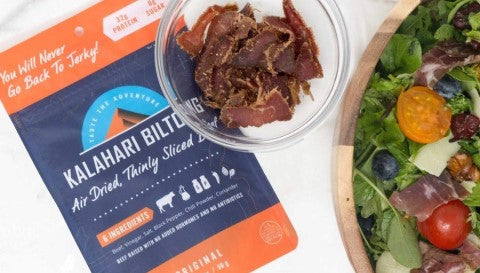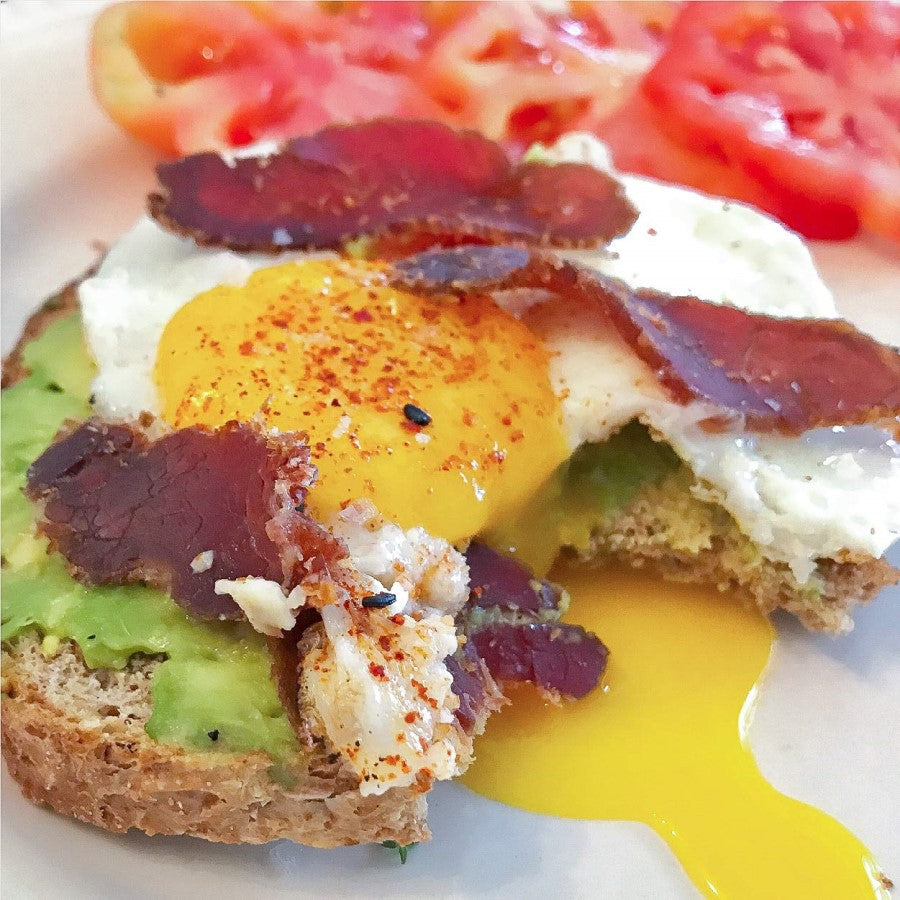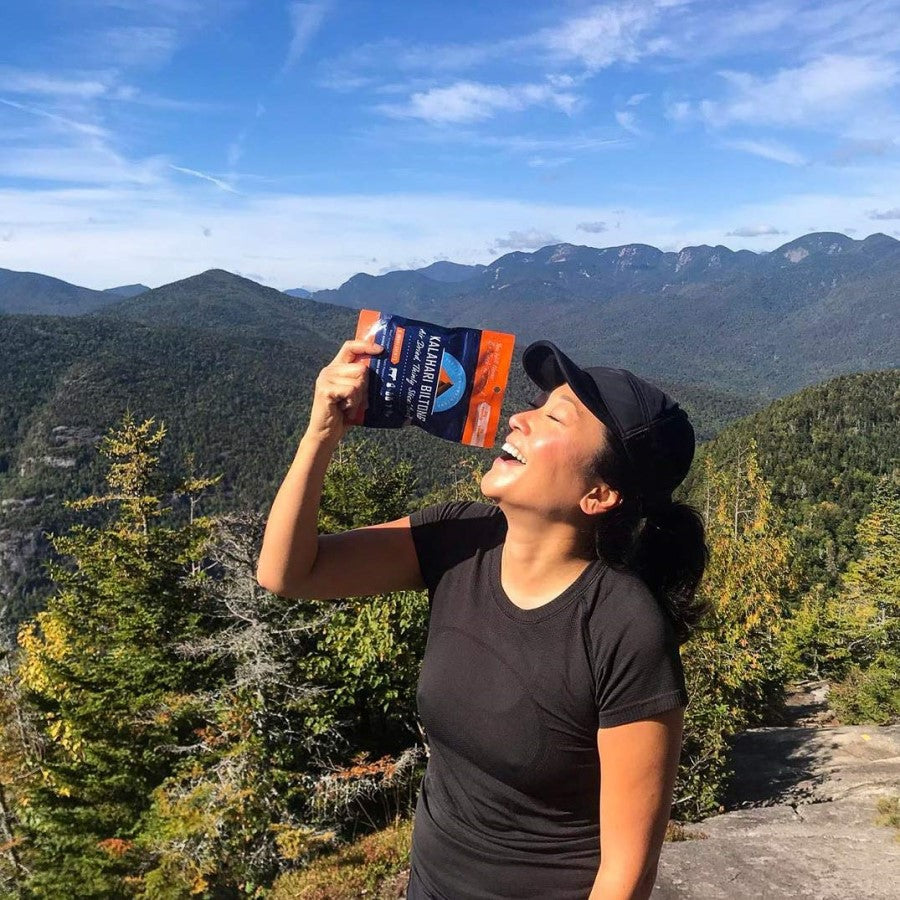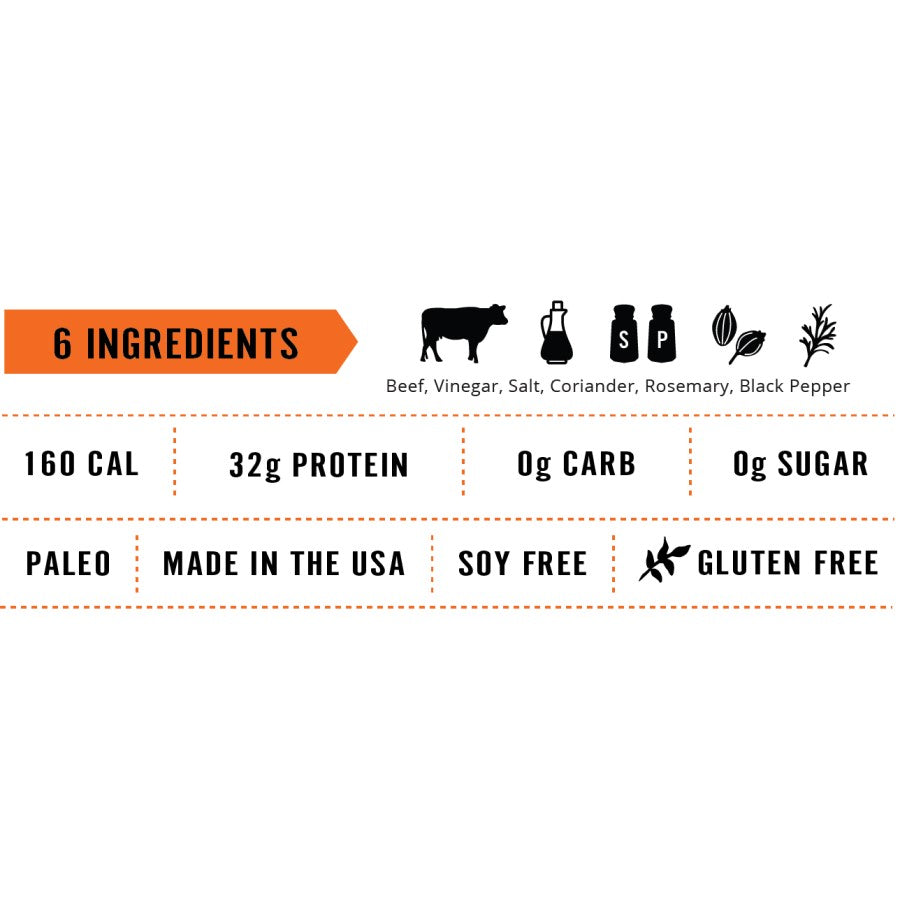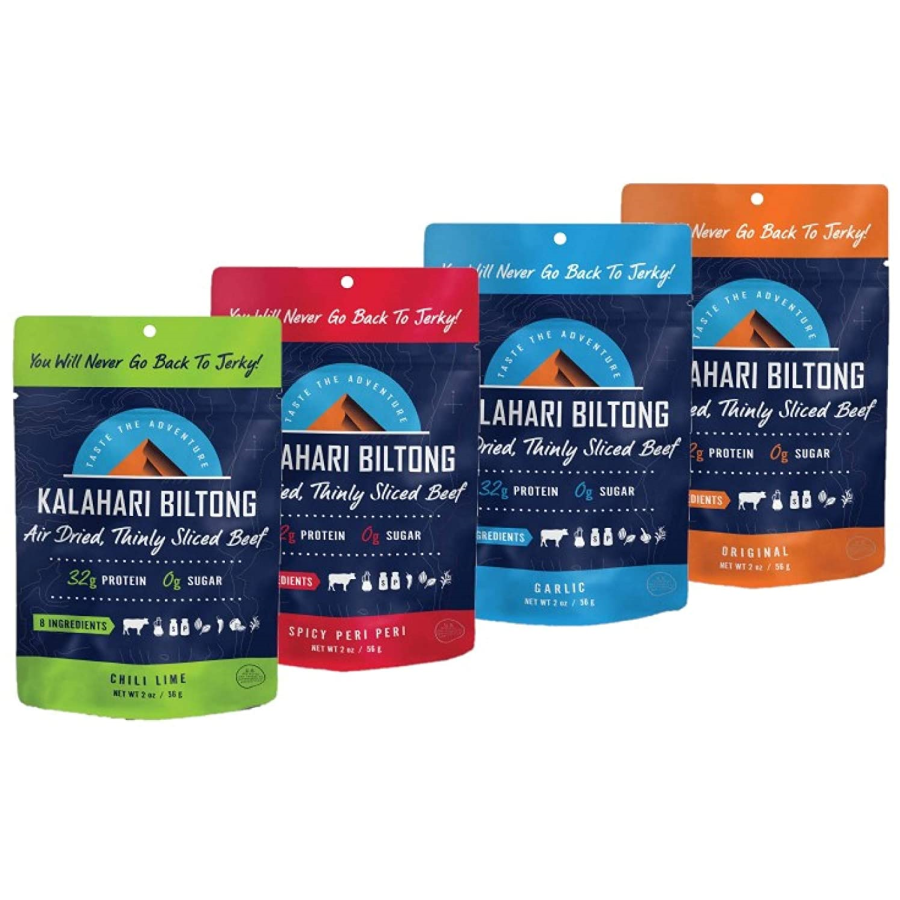 Best meat snack we've ever tasted!
Well marbled, perfectly cut, full of savory flavor. Not too salty and really very clean and satisfying.
Whole30 approved biltong
I like that the clean ingredients of this biltong allow it to be a whole30 friendly beef jerky for us to eat.
surf day snacking 🏄
great protein boost! munching this biltong is a great snack for after surf session or other workout 🏋️‍♀️
Biltong is healthier than beef jerky
No preservatives. No soy. No msg. Sugar free.. No fake color. It's simple: biltong is better!
Road trip snack food.
This has been a satisfying snack for us on road trips.