Lakanto Monkfruit Liquid Sweetener Extract 1.76oz
Regular price

Sale price

$16.99

Unit price

per
Share
Say hello to the ultimate sugar substitute for beverages—specially formulated to make your drinks sweeter with zero sugar and no artificial flavoring. A great choice for people who are sensitive to erythritol and sugar alcohols, and anyone who wants to avoid the chemical additives and effects of artificial sweeteners.
Zero calorie, zero sugar, and keto approved—dieters, diabetics, and any anyone trying to avoid sugar in their life can enjoy sweetening their beverages without spiking their glycemic index when using liquid monk fruit extract. Thanks to being rated zero on the glycemic index this aspartame free sugar replacement won't spike blood sugar levels.
Lakanto Monkfruit Liquid Sweetener Extract matches the sweetness of sugar offering up the perfect alternative to ordinary drink enhancers. Grab a bottle on your way out the door for natural sweetness everywhere you go! Squeeze a few sweet drops in your tea, coffee, water, smoothies, lemonade, and other beverages. It can even be used in healthy salad dressings or to naturally sweeten up a bowl of oats. This non-GMO option offers up the sweetness you want, with no aftertaste left behind!
1.76oz Liquid Monkfruit Extract Sweetener
Non-GMO
Vegan
No Artificial Flavors
Keto Friendly (Works with ketogenic, diabetic, candida, paleo, low-carb diets.)
INGREDIENTS: Water, Monk Fruit Extract, Natural Citrus Flavor (Preservative).
Product packaging may vary. In-stock items may take 10-20 business days to arrive.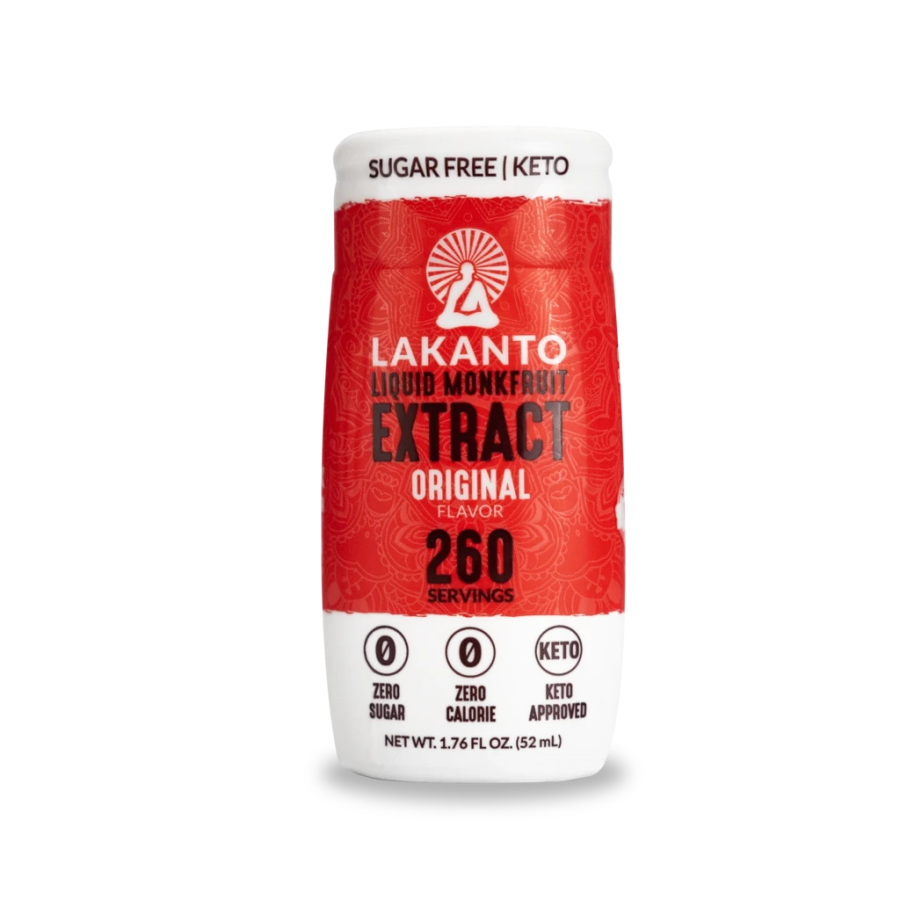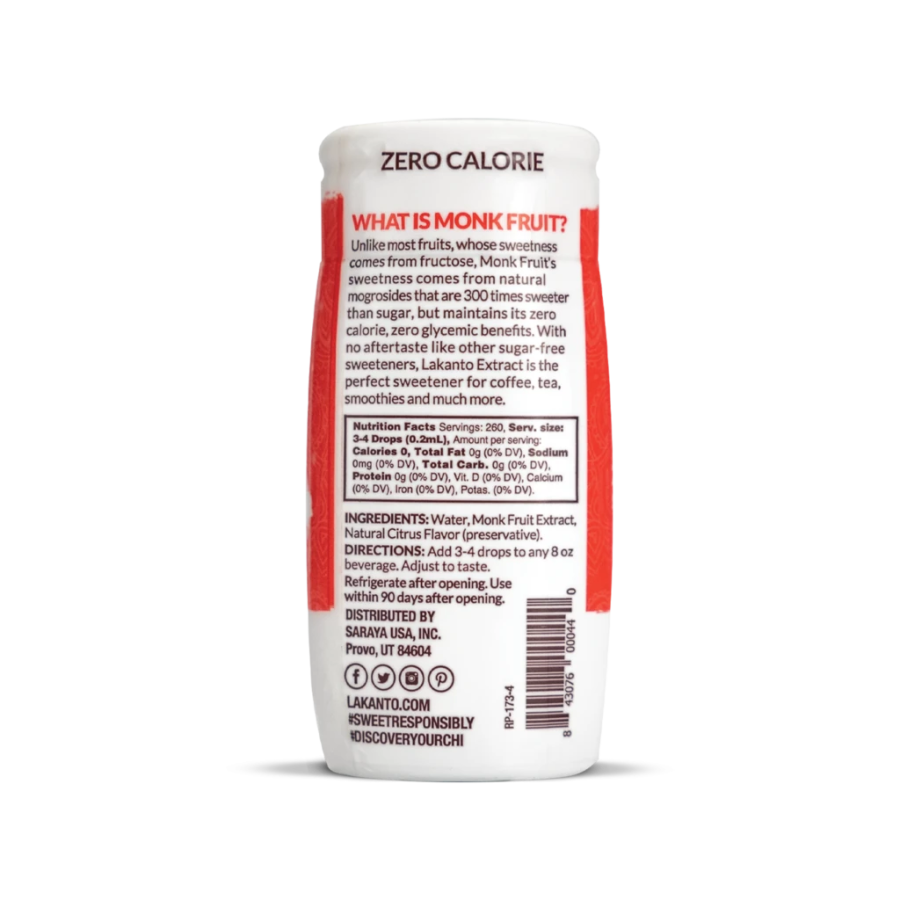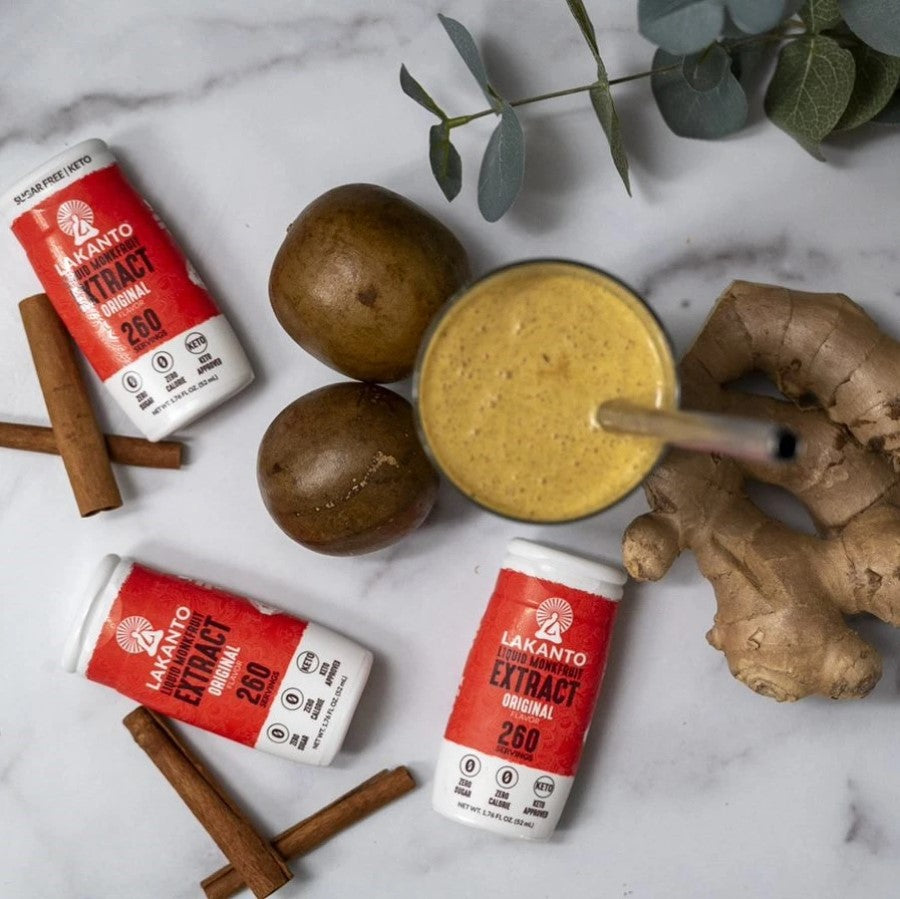 Diet friendly low cal choice.
From iced tea to homemade cocktails it's nice to have a low cal sweetener that isn't loaded with nasty chemicals. Love the monkfruit!
Thank you!!!!
I'm soooo glad this is back in stock! Now I'm ordering several at a time. Best natural drink sweetener you can buy!!!! All around satisfied.
Goodbye to Splenda & Sweet'N Low
A great replacement for those unhealthy sugar substitutes loaded with chemicals. Glad to have a healthy drink sweetener that isn't causing bodily harm!