Woolzies Pure Wool Dryer Balls Set Of 3XL
Regular price

Sale price

$16.99

Unit price

per
Share
Reduce drying time and naturally soften your laundry with hypoallergenic 100% organic New Zealand wool dyer balls! Replace dryer sheets and laundry liquid softeners with a pure choice, right from nature—soft wool from happy sheep enjoying the New Zealand countryside.
How do wool dryer balls work? Toss three to six wool balls into the dryer with your wet load of washed laundry. Set your dryer to the preferred drying cycle. Woolzies dryer balls quietly bounce around inside the dryer, creating space between your laundry items. This allows air to better circulate for quicker, more efficient drying. They help keep clothes, towels, or other garments from getting stuck together as they dry. Besides having soft, fresh clothes, many people notice using dryer balls saves them money, uses less electricity, and reduces drying time by 25%.

Woolzies are the answer for a clean fabric softener alternative! Completely natural, handmade, eco-friendly, unscented, with no fillers or additives—organic Woolzies extra large wool dryer balls are a hypoallergenic way to soften laundry naturally. The laundry balls do not shed and they are safe for people will wool sensitives. You can use Woolzies load after load, keeping the same dryer balls in your dryer for 1,000 loads of laundry!
Soft by nature, thank the happy sheep for a better laundry day experience. This earth friendly laundry choice helps soften clothes, eliminate static cling, lessen wrinkles, and dry loads faster.
Set of 3XL Wool Dryer Balls

100% pure organic New Zealand wool

Eco-Friendly

Hypoallergenic

Chemical free, no fillers or additives

Reusable and lasts for up to 1,000 loads
Product packaging may vary. In-stock items may take 10-20 business days to arrive.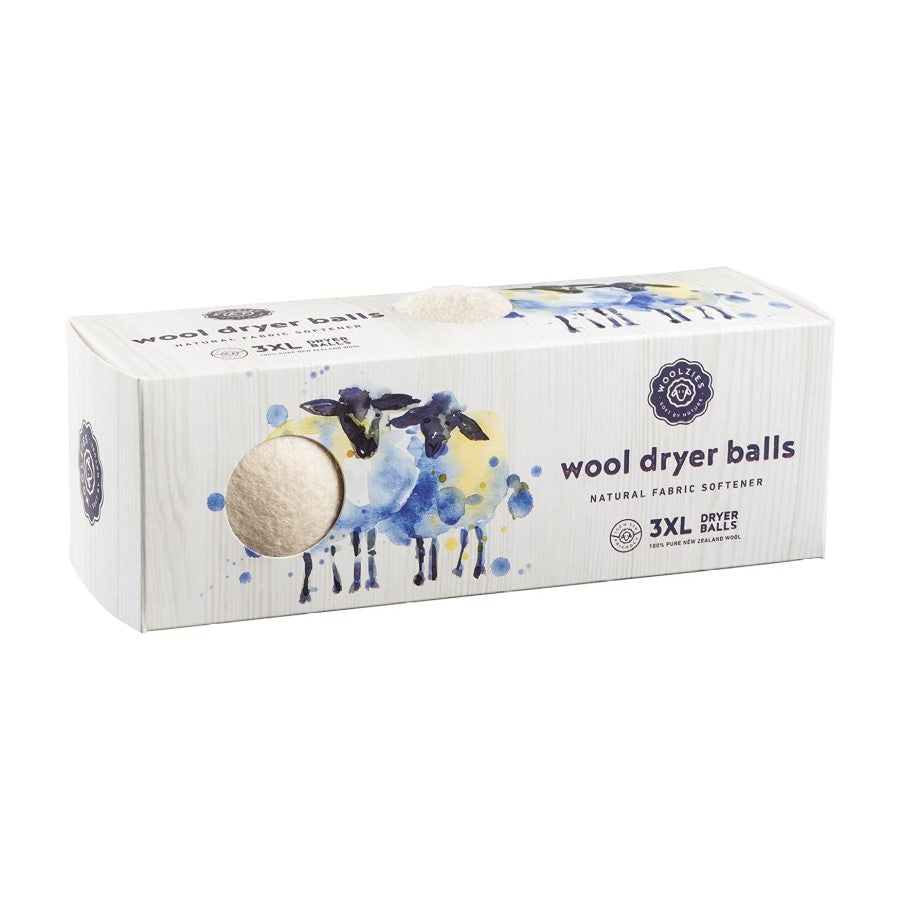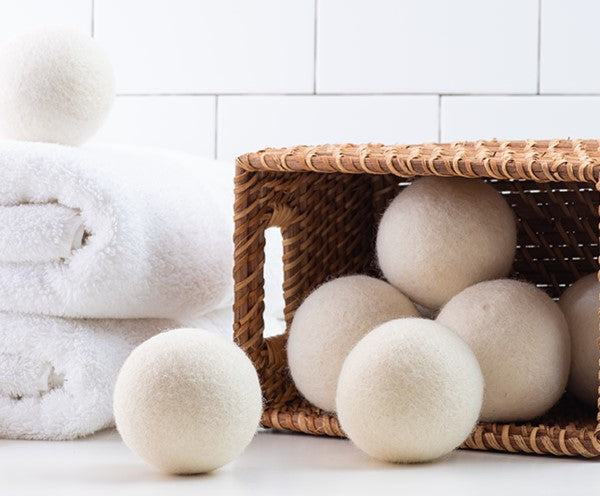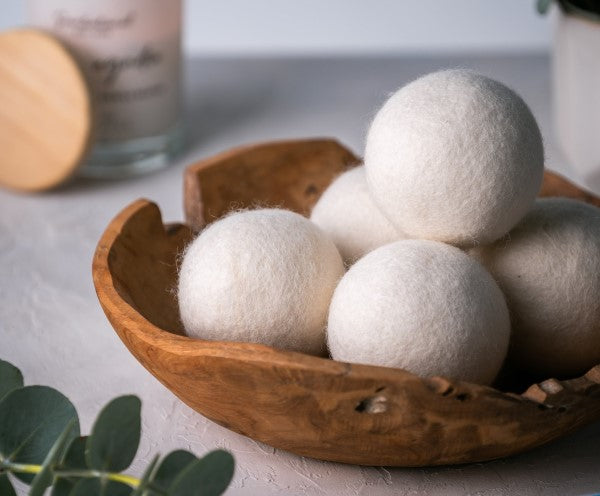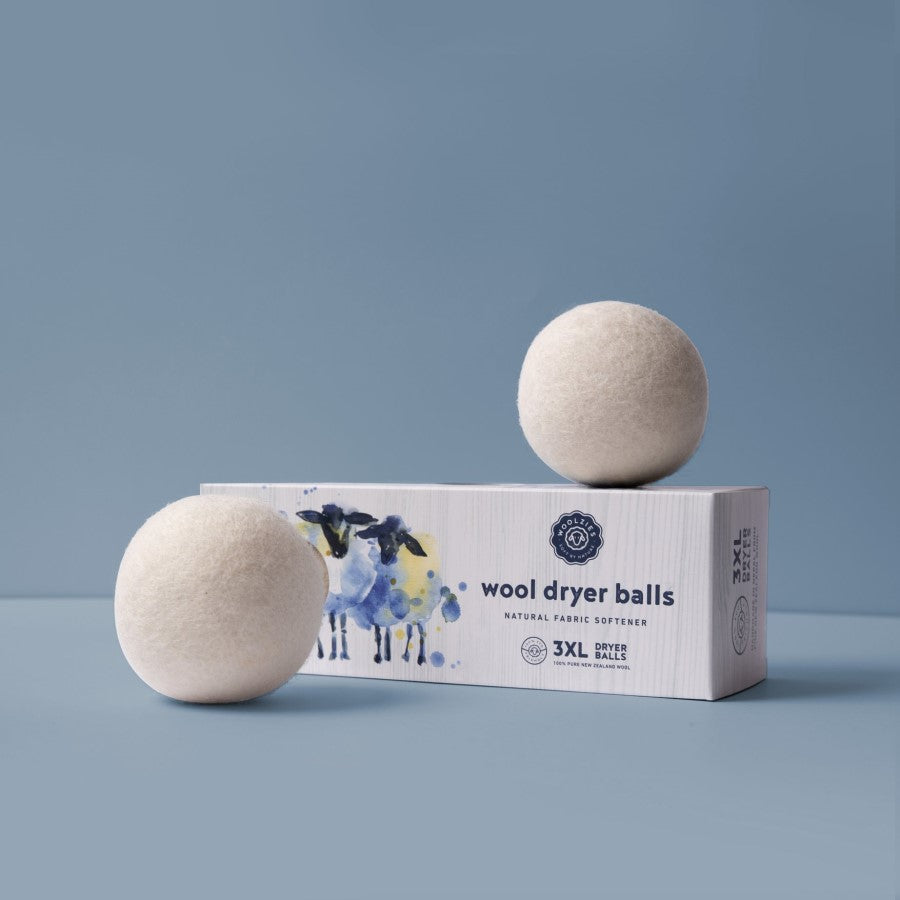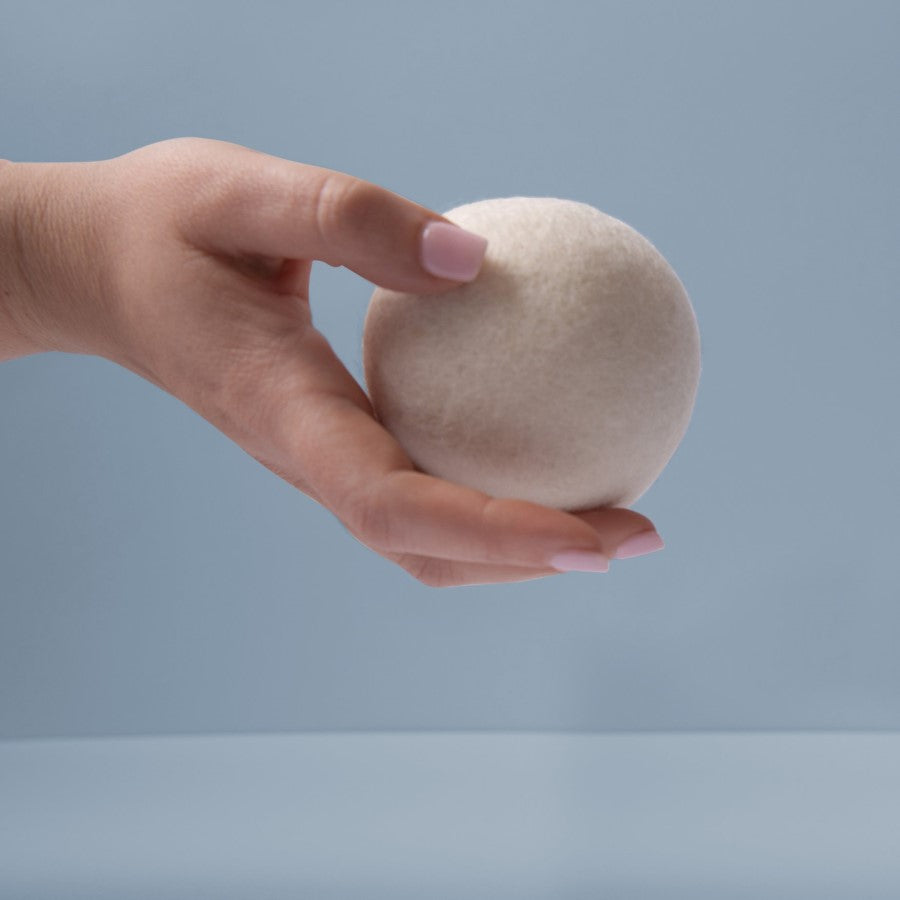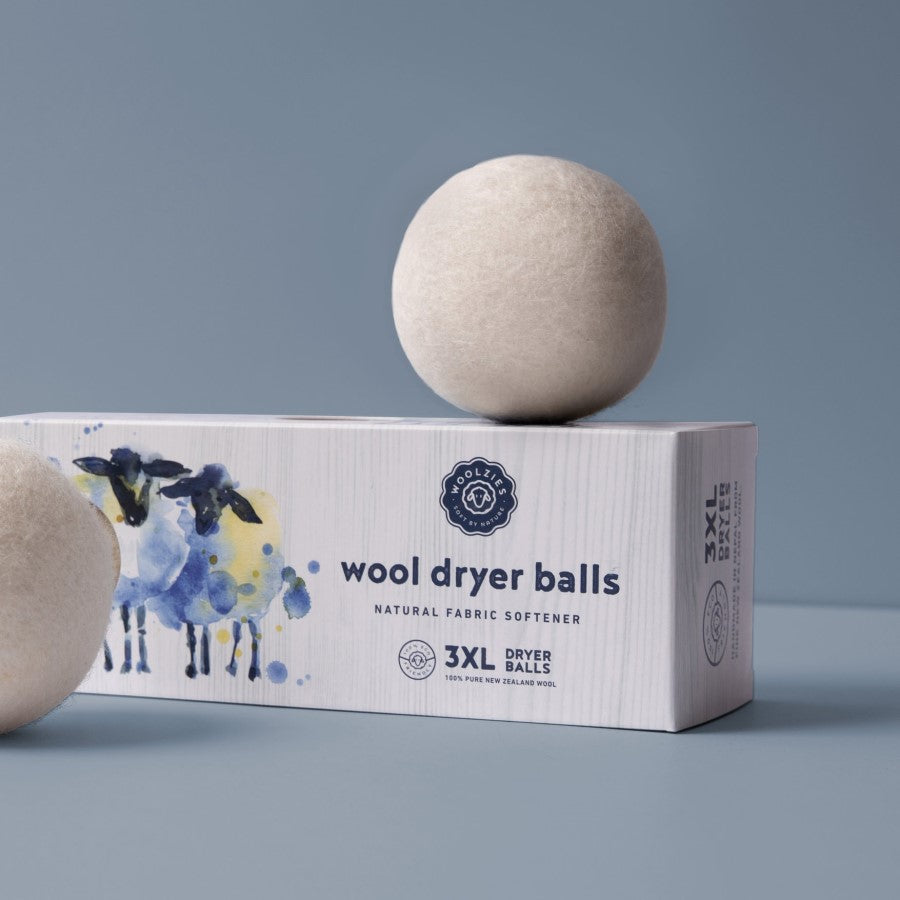 Woolzies Pure Wool Dryer Balls Set Of 3XL
Toss balls in, turn dryer on. Wa-la!
I don't ever run the dryer without these! They make such a good drying difference.
Laundry made easier!
I can't get over how long these last! They really have cut down on laundry time too.
Been using these for years!
Wool dryer balls seriously do cut down on dry time and they fluff clothes and towels so little to no ironing is needed when your load is finished. We use a few in the dryer all at once. Woolzies make good housewarming presents and additions to gift bags for wedding shower gifts.